VPS Hosting Ireland
Ireland has highest developed mixed economy that is the combination of socialism and capitalism, and the Capital of this Country is Dublin. Buy premium quality of VPS in Ireland from our Dublin Tier III DC for getting Low Latency with Unlimited bandwidth, 1Gbps Internet port, KVM Virtualization, NVMe SSD and OS of Linux & Windows. If you are looking to host your website or business in production under an Ireland VPS hosting Server environment then you are in the right place because we are providing our resources like CPU, RAM, disk space at very cheap rates. Our Data Center in Ireland is properly designed according to the business needs which has highest level of facility such as power supply, fastest internet connection, and computers. We are providing bandwidth package with no limits which is the main source for gaining a lot of traffic on your websites. The economy of this Country may be more popular if they purchase our affordable plans. We are providing KVM technology which is the best ever Virtualization machine to have independent resources as well as Non-Volatile Machine NVMe which is small in size and fast storage drive. Storage drive is very helpful for you if you want to increase the speed of your computer, and load website pages instantly. I think, 400 GB NVMe is enough for you to work without facing any disturbance. Moreover, we are also providing SSD disk drive that is much stronger than Hard Disk Drive.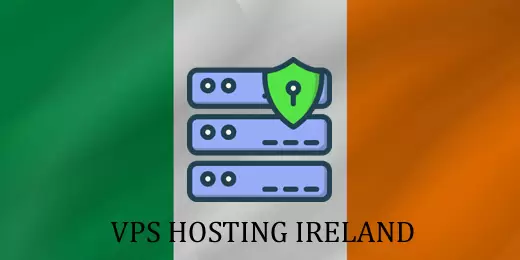 Buy Highlighted and Low Budget Ireland VPS Hosting
You can easily buy highlighted and low budget VPS hosting plans which we have partitioned into DC I DUBLIN and DC II DUBLIN. We are offering you two choices, you can select anyone which is suitable for you. First of all, let's disucss the 1st Choice DC - I Dublin, it contains 4 CPU Cores, 4 GB memory, 1 Gbps port, 80 GB SSD disk drive, 4000 GB Bandwidth package, and many more. If you click on the 2nd Choice DC II Dublin, it simply contains 400 GB NVMe storage, unlimited Bandwidth, 32 GB RAM, etc. ...
CPU Cores
RAM
SSD Storage
Port
Bandwidth
OS
Price
01
1 GB
30 GB
1 Gbps
1500 GB

$18.99

/ Month
Buy Now
02
2 GB
40 GB
1 Gbps
2000 GB

$29.99

/ Month
Buy Now
04
2 GB
20 GB
1 Gbps
2500 GB

$39.99

/ Month
Buy Now
02
2 GB
80 GB
1 Gbps
2500 GB

$45.99

/ Month
Buy Now
03
3 GB
60 GB
1 Gbps
2500 GB

$56.99

/ Month
Buy Now
04
4 GB
80 GB
1 Gbps
4000 GB

$68.99

/ Month
Buy Now
CPU Cores
RAM
Storage
Bandwidth
Port
OS
Price
vCore x2
2 GB ECC
30 GB NVMe
Unlimited
1 Gbps

$22

/ Month
Order Now
vCore x2
4 GB ECC
50 GB NVMe
Unlimited
1 Gbps

$36

/ Month
Order Now
vCore x4
6 GB ECC
60 GB NVMe
Unlimited
1 Gbps

$49

/ Month
Order Now
vCore x4
8 GB ECC
80 GB NVMe
Unlimited
1 Gbps

$75

/ Month
Order Now
vCore x6
10 GB ECC
90 GB NVMe
Unlimited
1 Gbps

$99

/ Month
Order Now
vCore x8
12 GB ECC
140 GB NVMe
Unlimited
1 Gbps

$138

/ Month
Order Now
vCore x10
14 GB ECC
160 GB NVMe
Unlimited
1 Gbps

$169

/ Month
Order Now
vCore x16
16 GB ECC
200 GB NVMe
Unlimited
1 Gbps

$199

/ Month
Order Now
vCore x20
24 GB ECC
300 GB NVMe
Unlimited
1 Gbps

$248

/ Month
Order Now
vCore x24
32 GB ECC
400 GB NVMe
Unlimited
1 Gbps

$299

/ Month
Order Now
---
Ireland Dedicated Server
If you are looking to buy Ireland Dedicated Server then you can click on the option "Buy Dedicated Sever in Netherlands" where all plans are organized step-by-step. If you choose Dedicated plan then we will provide DDoS 40 Gbit/s protection, SLA Premium-Support, reboot and reinstallations, 50 TB traffic per month, DDR3 RAM, fastest deployment, 10 Tbit/s global network, HDD and SSD SATA III 7200rpm, and many more.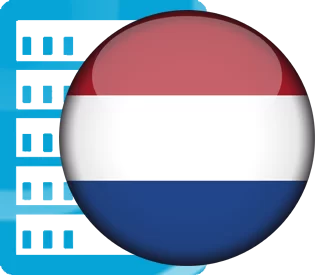 Profitable and Fastest VPS Server Provider in Ireland
Our hosting Company is providing the much profitable, fastest, and best VPS Server in Ireland. We have been spent many years in the web company, and we always provide the best Virtual Private Servers to our customers. Our Servers are very fast because of a new and modern technology NVMe (Non-Volatile Machine) storage drive which is small in size and have 400 GB space. If your computer is teasing you on daily basis, and working very slow then you don't have to worry, and forget everything because our NVMe disk drive will 100% push your computer from slow to fast speed. Your websites pages will be load within seconds, and you will remain happy and comfort by using our disk drive. There is another most important thing to note that we are also providing Solid State Drive (SSD) which is small and amplify your computer's speed instantly. I am 100% assure you that you will forget your old Hard Disk Drive (HDD) which works slow. Moreover, we are also providing 1 Gbps (Giga Bit Per Second) fastest internet port which has 1000 Mega Bit Per Second space. This internet speed is very profitable for you when you are using internet on your computer, phone, and tablet. Our Bandwidth package is unlimited which is also profitable for you to gain high amount of traffic on your websites. Bandwidth can easily handle your websites traffic.
Main Advantages of VPS Ireland, Dublin
Here, we are explaining the main advantages of Virtual Private Hosting as shown below,
It provides you 2 Gbps Bandwidth which is unlimited. If you buy our affordable plan now then you are very close to gain a lot of achievements at low-budget.
It provides you customizable Virtual Private Server with lowest downtime at a cheap price. Moreover, it has unbeatable performance which will help you a lot using websites.
It provides you low latency because we have Tier 3 Data Center nearest to your location. You have not to wait, your website will be hosted properly with new secure and protective method.
It provides you 400 GB NVMe storage which is infinite. This drive will help you a lot to boost your computer's speed. It needs when your computer does not work appropriately.
Affordable VPS
Our Virtual Private Server hosting has very cheap rates as you can see the above plans and prices. You can easily afford our plans with enjoyment. We always respect to our customers.
Best PING
PING stands for Packet Internet or Inter-Network Groper. It means how much time occurs to transfer a data packet from a device to a Server. So, we provide the best PING and low latency.
Attack Security
We help you a lot while providing DDoS attack. It is the Distributed Denial-of-Service which stops recognized users from accessing your website. Without your permission, no one can access.
Easily Control
You can easily install the Operating System (OS) with only one click. You can also control your machine with cPanel (Control Panel). You have admin rights to have your private username and password in cPanel.
TOS
TOS stands for Terms of Service. This is the documented agreement in which you have to follow the rules and regulations. We also provide TOS to our customers, so that, we have a strong connection with you.
24/7 Customer Help
We are offering twenty-four hours a day, and seven-days a week Customer help. You can contact with our IT Specialists and Engineers support team for any kind of help. You have full rights to call or email us.
Secured Control Panel
We are also offering a secured cPanel in which you have your own rights to secure your username and password. You will have a isolated file manger where you can work as an independently without facing any issue. Our web company is famous because of best security provider globally to all customers. You can also become our lovely customer if you purchase our plan as shown above, and must remember that our services are much pure. If our customer needs any additional space in plan then we do it from heart, but, for this, you have to pay extra. Similarly, If our customer needs to upgrade the plan then we also do it. You can see the additional resources and profits which are mentioned on the right hand.
Efficiency and Convenience Boosters
Resource
Additional IPv4
Management
Windows Server 2019 / Windows 10 Pro
cPanel / WHM Licenses
Plesk Obsidian
---
Do you provide Dedicated IP with VPS?
Yes, of course. We provide Dedicated IP with VPS because we care of our customers. The best thing is that this Internet Protocol is not shared to any other person. We mostly provide Ports entirely to your server. So, you must be relaxed about it.
What's the difference between NVMe and SSD?
The both are mostly similar in size, and used them to speed up the computer performance. There is a difference between them such as NVMe space is much bigger than HDD space. In our above mentioned plans, we are providing 400 GB NVMe storage and 80 GB SSD.
Do you provide SSL Certificate?
We know that why Secure Sockets Layer Certificate is really important for you. This is essential because it stops the hackers from reading and changing any data information, and secure the internet connectivity. So, we also provide SSL Certificate to you.
Can I install Windows on my VPS?
Yes, you can install Windows, VPS needs approximately 25 GB of disk space to install it. So, I have a good news for you that we are providing 4 Cores CPU which is much better for a good Windows performance. So, you can do anything.
Do you provide Additional space?
Yes absolutely. We know that, in many situations, your website face a large amount of traffic day-by-day. That's why, your plan space decreased automatically, but, don't worry, we also provide additional space in plan if you needed.
What payment methods do you prefer?
There are various methods to purchase Virtual Private Hosting, not a single, but, our Company mostly prefer shortest methods, for example, PayPal account, Perfect Money, Cryptocurrency. Now, this is your own choice to select one of them.
---