VPS Server in Netherlands
A Northwest European territory with a great influential datacenter control in the region, previously known as Holland has utmost business and IT infrastructural potential for locals as well as overseas citizens. Having oldest regional stock exchange and leading country who make their business environment stable and convenient for international investors. On the other hand, who lives in there are one of the top investors in USA markets so in both ways we can assume this locality abundant for any business, trademark or worldly renowned brand. As mentioned before, networking and connectivity structure here is of high quality and efficiency with a large number of internal datacenters so whether you are latency, location or price conscious, any sort of hosting sources must be available to you to proceed with. We all know virtualization is one of the best forms for middle level of services requisite who do not want to spend more but need a dedicated connection to their remotely manageable data storage and transformation base so buying a Netherlands based VPS server will allow you to utilize it for any legit purposes. Due to our long standing in the hosting field, variety of location for such IT infrastructure and ahead of all, the class of virtualization, services and support, we are the top provider recognized to acquire virtual private hosting through a tier III Meppel datacenter.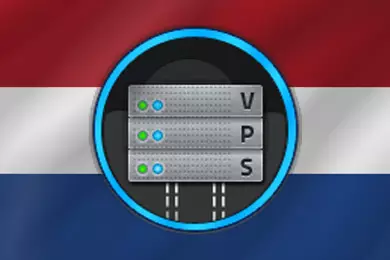 Mepple based DC
Truncated Latency in Europe
Lowest Price Guaranteed
root / Admin Access
Scalable Virtualization
Windows / Linux OS
KVM Technology
Fastest Setup
No Port Blocking
Netherlands VPS Plans and Pricing
Acquire something out of the box, even a least specification of plan have major amount of resources to deal with any kind of processes or executions you want to perform. Whatever for the sake of different applications of projects or needs you can sort from below list of already designed plans and crop the one or more into your cart for activation, keep in mind price for Windows or Linux operating system is same with us.
CPU Cores
RAM
Storage
Bandwidth
Port
OS
Price
vCore x2
2 GB ECC
30 GB NVMe
Unlimited
1 Gbps

$19

/ Month
Order Now
vCore x2
4 GB ECC
50 GB NVMe
Unlimited
1 Gbps

$32

/ Month
Order Now
vCore x4
6 GB ECC
60 GB NVMe
Unlimited
1 Gbps

$53

/ Month
Order Now
vCore x4
8 GB ECC
80 GB NVMe
Unlimited
1 Gbps

$85

/ Month
Order Now
vCore x6
10 GB ECC
90 GB NVMe
Unlimited
1 Gbps

$115

/ Month
Order Now
vCore x8
12 GB ECC
140 GB NVMe
Unlimited
1 Gbps

$152

/ Month
Order Now
vCore x10
14 GB ECC
160 GB NVMe
Unlimited
1 Gbps

$199

/ Month
Order Now
vCore x16
16 GB ECC
200 GB NVMe
Unlimited
1 Gbps

$249

/ Month
Order Now
vCore x20
24 GB ECC
300 GB NVMe
Unlimited
1 Gbps

$299

/ Month
Order Now
vCore x24
32 GB ECC
400 GB NVMe
Unlimited
1 Gbps

$349

/ Month
Order Now
# of Cores
RAM
SSD Storage
Bandwidth
OS
Price
01
1 GB
25 GB
1000 GB

$17.99

/ Month
Order Now
01
2 GB
55 GB
2000 GB

$32.99

/ Month
Order Now
02
4 GB
80 GB
3000 GB

$58.99

/ Month
Order Now
04
8 GB
160 GB
4000 GB

$108.99

/ Month
Order Now
06
16 GB
320 GB
5000 GB

$212.99

/ Month
Order Now
08
32 GB
640 GB
6000 GB

$288.99

/ Month
Order Now
01
2 GB
55 GB
2000 GB

$48.99

/ Month
Order Now
02
4 GB
80 GB
3000 GB

$98.99

/ Month
Order Now
04
8 GB
160 GB
4000 GB

$197.99

/ Month
Order Now
06
16 GB
320 GB
5000 GB

$294.99

/ Month
Order Now
---
Ukraine based Server
For low latency throughout the Europe from single point to gain super user access without virtualization but still in budget spendings along with different number if IPs subnet assignments, best and suggest remedy is to be live as a trusted and reliable dedicated machine available live and connected and within your reach.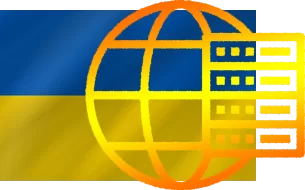 Best Company to buy Virtual Private Server Netherlands from
Most probably there are chance, you arrived on the page for acquiring a VM to launch it for Proxy of virtual network to offer yourself or to your client a protected network connection so that you can get encrypted traffic to avoid identity disclosure. Also, if you need a devoted hosting type to resell it in shared hosting capacity with an eligibility to offer massive resources or even you have to deploy a project in the vicinities of European Union to gain lesser latency. For all study cases you can rely on platform which will allow you to attain all the execution goal as well seamless management and provision of node as Virtual Private Server in Netherlands. When you will order an instance with whatever RAM, CPU cores and Storage you will select, you will actually buy the best source for your demands which will be provisioned with pre-eminent and firm layer of networking security, plenty of operating systems, scripts and functionality to scale your ideas into action. For a trustworthy, reliable and low budgetary with no hidden charges Virtual Server solution, our company has introduced un-metered bandwidth packed with any container plan you will order and also port is attached as 1Gbps shared internet connection to offer you maximal data transformation speed. Best VMs solution with huge deployed stuff in economical worth will result as freedom of accessibility and more chance to obtain better results in web vitals due to lightning-fast loading of your pages. As we have minimum obligatory restrictions in the flow of your implementation so you can always feel the freedom in executing your commands and managing your security. Tier III Datacenter facilities permit us to present you with out of the box way outs against your technical and networking queries. Moreover, our keen to help support members are always there to deal with basic support tasks like rebooting and re-installation of VPS with top priority.
Utilization Privilege
We have zero tolerance towards abusing our repute due to any illegal way of usage so better not welcoming spammers and scammers whereas we do not limit you to use your ordered machine as VPN, Proxy, Reseller hosting, mail, backup or database server.
Script Accomplishment
While installation of an instance, we proceed with minimal but if you need specific scripts, mods or plugins, feel free to ask so that we can execute them initially though once upon provisioning you will have full rights to perform such tasks yourself.
Secure and Stable
We commit maximal uptime on our side due to our top rated hardware, clean software installation, firm networking and routers and skilled technical staff to maintain the security and stability of your assets with us though it is always you who have to secure frontend.
Free Windows OS
Unlike others we deliver machines with Windows OS in the same cost as were charge while having order with Linux distro. It is because we include free trial license with each remote desktop provisioning, you can select from various Windows Server and home editions.
NVMe SSD
For make your processing speed faster, along with better GHz cores, instead of HDDs, we rely on nonvolatile memory express solid-state drives which are the latest data storing and populating technique so far with efficient performance and data processing.
Access as root
Maintain your hold on every part and parcel of your node which is only possible when you will have maximum rights to perform different operation so to do that every container will be provisioned with top root or administrator level user.
Extra Efficiency
It all depends upon your business model, technical skill and deployment nature that how you will handle your assigned hosted essentials. If you have practical knowledge of running scripts, commands through shell to launch your piece of work online and also well aware how you can restrict intruders to keep away from accessing any part or port of your machine and have understanding with firewall rules then better to go with simple SSH access. Those who has lesser knowledge, even no know how or looking for interface management systems to carry out different tasks they want to perform can purchase a license of whatever control panel interface with which they are already introduced, we will install that for free. We also deliver plenty of IPs to get them assigned for mailing purposes, name servers or accessibility to instance via different allocation.
Netherlands VM Extras
Available Addons
Additional IPv4
Windows Server 2016, 2019, Home Edition 10, 11
cPanel / WHM
Plesk Obsidian
Management Hours
---
What is VPS Hosting Netherlands?
A virtual machine plotted through a dedicated hosted server, online through internet services provider in Netherlands with a worldwide password protected access and designated IP from subnets which indicates and confirm the specific country location.
What are advantages of Netherlands Virtual Server?
You will be all set to explore European markets by analyzing the local searches, may have the ability of remote regional internet access, in no cost can run your shopping or business websites and applications and there are much more technical custom uses along with the feature of quickest loading of resources for targeted audience.
How many extra IPs can be ordered?
Main IP will be issue as free whereas you can order up to 4 additional IPv4 while configuring your plan or later when you already access to your node through us.
What is datacenter location?
We selected Meppel datacenter to propose devoted hosting virtualization services from Netherlands destination. DC is fully authorized and capable to manage, maintain and scale up its infrastructure along with Power and internet backups.
What payment methods are available to order Netherlands VPS?
There are two modes of payment, you will see once you will be on checkout page as PayPal and BTC. Choose whatever gateway is convenient and pay your fees without any gateway or processing fees.
How to cancel a service?
We always like our customer a good journey with us but at any stage you want to process cancellation and do want us to prolong your subscription, simply open a support ticket or through client area submit cancellation for particular service. Once cancellation will be done by you, you will not be charged for next month recurring renewal payment.
---