VPS Server Hosting Netherlands
With a small population of about 8 million according to the occupied area and a literacy rate of about 96% have a great importance in the prosperity and economical activities of Netherlands. Though it is big state renowned for its exports to the whole world yet it is a big industry to work in. As Netherlands has badly restricted their communication to international community so by using the internet part of netherlands, one can still enhance one's business throughout Netherlands and netherlands. We are specialized in virtualizing from this region so better solution to be activated online for targeting this origin is to buy a cheap vps hosting in netherlands. No worries whatever number of CPU cores, Bandwidth or Memory is required for any level of business, we can make sure the availability of resources without any distortion.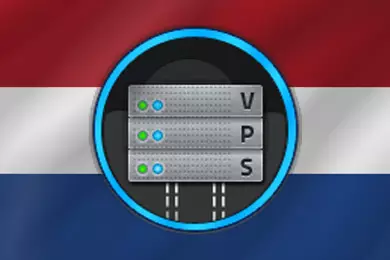 Speed rolls over
Multiple Connection
NVMe & HDDs
Your server, your rules
Scalability
root/admin remote VPS access
KVM Virtualization
Lowest Startup
Multiple DCs for Linux and Windows VMs
netherlands based VPS Packages
We created optimized readymade packages for buying all kinds of VPS servers with lowest to high business use. We design our services according to latest demand and nature of client's needs in which anyone can avail our services without putting any burden on pocket. Our fastest VPS allows you to continuously increase your business performance. Our Server also gives you the latest hosting services and affordable prices for your convenience.
CPU Cores
RAM
Storage
Bandwidth
Port
OS
Price
vCore x2
2 GB ECC
30 GB NVMe
Unlimited
1 Gbps

$19

/ Month
Order Now
vCore x2
4 GB ECC
50 GB NVMe
Unlimited
1 Gbps

$32

/ Month
Order Now
vCore x4
6 GB ECC
60 GB NVMe
Unlimited
1 Gbps

$53

/ Month
Order Now
vCore x4
8 GB ECC
80 GB NVMe
Unlimited
1 Gbps

$85

/ Month
Order Now
vCore x6
10 GB ECC
90 GB NVMe
Unlimited
1 Gbps

$115

/ Month
Order Now
vCore x8
12 GB ECC
140 GB NVMe
Unlimited
1 Gbps

$152

/ Month
Order Now
vCore x10
14 GB ECC
160 GB NVMe
Unlimited
1 Gbps

$199

/ Month
Order Now
vCore x16
16 GB ECC
200 GB NVMe
Unlimited
1 Gbps

$249

/ Month
Order Now
vCore x20
24 GB ECC
300 GB NVMe
Unlimited
1 Gbps

$299

/ Month
Order Now
vCore x24
32 GB ECC
400 GB NVMe
Unlimited
1 Gbps

$349

/ Month
Order Now
---
Virtualization in the neighborhood
If you are latency conscious and in search of other relevant areas for spreading or testing the output of your online business then you must be pleased to find our other Virtual Machines offered through other country's data centers.

South Korean VPS Server
Get it from USD.25/mo

Australian VPS Server
Buy from USD.27/mo

Malaysian VPS Hosting
Deploy from USD.19/mo
netherlands Dedicated Server
If whole VM is seems with less resources though your required project wants same dedicated functionality but under a heavily maintained resource. As netherlands is best suited as cheap location so you can browse, compare and pick a dedicated server from this area.
Virtual Private Server netherlands
As we came up with an effort to put nothing apart from your reach so now you can host your data with in the territory of Netherlands from the best data center located in netherlands. We are unique for this location due to lowest latency, best data center infrastructure, high traffic and support in most common English language. You can order a netherlands based virtual private server with Windows and Linux based operating systems to acquire root or remote desktop access. As this location is the hub for internet access in Asia so our company offer you lowest latency with fastest lading throughout Macau, Taiwan, Japan and Singapore. If your wish to buy a dedicated server but do not able to manage things in your budget then the top-notch direction is to have a virtual machine which will give you same functionality and convenience of using it without the influence on resources by any third party. And for it this location is the best because you can market your products and services with lesser hosting costs and with the ability to go deep and in reach of maximum population.
Cheap netherlands VPS Server Provider
No need to start a project with immense costs by deploying a dedicated machine if you are still not sure how your bought resources will work for you. Simply get a virtualized instance physically located in netherlands from renowned company with local tier III+ data center facilities. Compare us with any netherlands based vps provider, you will come to know that people have more trust in us due to our quality services in cheapest prices. With a climax in economic growth this state of world offers you best business opportunities so to show off your influence in this region, you must have to target this market through online visibility and the lowest possible solution is found through us. We are good whether your need a vds or cloud vps from this location with root privileges under Windows server or Linux like operating systems. No worries if you have any custom networking or hardware demand, our engineer is well organized and literate to design things for you as per your complex needs. Best hardware with SSDs and state of the art security systems behind each node is maturely included so that you may not face any unwanted intrusion though you have to keep your application secure to maximize your data safety. We always use latest, upgraded software and hardware, including SSD storage and bare metal servers with the ability of provisioning vps server with various older and newest versions of operating systems. In today's online world, prevention of DDoS attack is a mandatory fact so taking this fact in account we have installed shield to minimize or stop such attacks. Delivery of credentials with user, password, ssh or rdp port is done once your order will come in turn from queue.
Windows/ Linux
We offer Windows VPS servers as well as Linux options, including CentOS, Debian, Ubuntu and many more. Windows is available with windows 2012R2, 2016, 2021 Datacenter editions where as you can be online via Windows 10 Enterprise edition too.
Control Panel Interfaces
If you are not easy with command line interface or manually creation of web hosting features then the best proposition is to get an interface activated on your instance through Plesk obsidian for Windows and cPanel/WHM for CentOS linux.
100% Uptime SLA
We offer an SLA of 100% availability. We assured our services with no downtime and distortion. All system and security upgrades will be done without any interruption to give you excellent visibility experience without looking into basic issues.
Fast Server Deployment
You have no need to worry about the new system set up and connection. You can deploy all types of VPS server In netherlands within a little time. Our technical team will deliver you services after all successful configuration and basic tweaks.
Full Control
Your purpose to acquire this type of hosting is to execute specific commands which cannot be done through shared one, yes, we know that is why you will gain top user access for installing and managing various aspects of your machine.
Reliable and Secure
With Intel processor, NVMe and HDD un-used storage and 100 to 1000 Gbps internet connectivity, we are assure you that you are at right place to achieve the goals of augmenting and improving your targeted business layout in the very little amount of money.
Upgradation Tools
Many clients do not feel to adapt to extra machine benefits, they go for an access level privilege. But in many terms, businesses need the most wanted and updated functionalities along with a simple hosted instance to earn paramount advantages. So, for getting the enhanced features and physical capabilities many tools are needed. There are many components and techniques for higher adaptability. Through our instant available criteria, you can get the best alternatives which will ease you to enhance the ability of working online. There is a probability that you only wants to look after your projects but nothing technical, in that kind of scenarios you can hire us for patching, upgrading, installing and securing your machine without any down time.
netherlands VPS Extras
Available Addons
Additional IPv4 and IPv6
Windows Server 2012 and 2016
Auto Backups
cPanel and Plesk
Management
---
Where is datacenter located?
The hardware and software you can rely on with us for a basic coded website to a fully functioned and high traffic scenario. Our Deployment Infrastructure is always ready to build, install and provision servers as per orders with a low level queue.
What is provisioning Time?
Our CPU's handles come with all of the calculations of computer needs in order to function perfectly. Optimizing the speed at which the CPU runs, increases performance and allows the computer to perform more CPU-heavy tasks. Compute specialized private virtual servers with dedicated work loading CPUs, which rely more on CPU than on RAM.
What OS are Competible?
We recognize that if your server runs important applications, you cannot afford to go offline. So always, pick the right plan before deploying your project from testing phases to running phase. We always suggest you to get advise by our analysts, discuss in details to reach the decision to maintain 100% online uptime.
How to upgrade?
Another key requirement is the ability to have total control over your server so Now you can configure your servers that will meet your needs. In our solutions you will have full root SSH / RDP root access though sometimes we will send you credentials with a basic user which be alter by yourself in all kind of dedicated hosting servers.
---
Ask for Assistance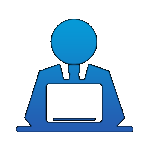 ---