Dedicated Server Hosting in Turkey
In geographical and demographic terms, turkey is one of the bigger country in the region, and its territory is greater than that of any European country. It ranks at the highest level when it comes to strong research institutions and technology performance. Many customers interact with their online apps, cloud technologies, or interactive game services innovations. The aim is to turn the development ability of the Turkish information industry to the highest position, including web activities. One of the best Dedicated solutions has strengthened its capacity to provide Turkish consumers with complete service when they need reliable and endless server machines. This is more versatile than VPS hosting, as the business will have complete ownership of the wizard, including operating system options, hardware, etc. Many advanced Izmir data centers are well designed to have the most premium service with back-up power and HVAC network systems. We ensure that you have a low-cost dedicated server with huge memory to load and run self standing sites easily.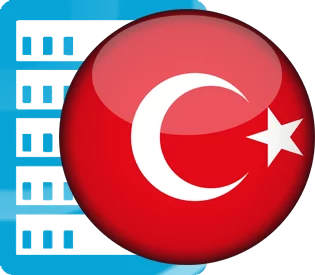 Best and Cheap Package Plans For Turkish
You will constantly improve your business execution with astute mindfulness. The new hosting alternatives and moderate costs are offered on our rundown for your benefit. We are authorities in the deal and conveyance of different equipment items, including troubleshooting, establishment, and that's only the tip of the iceberg. We have numerous moderate and dependable arrangements prepared for use in Turkey including the new Dedicated services.
Processor
Memory
Storage
Bandwidth
# of IPs
Price
i5-2100 3.1 GHZ
16GB DDR3
500GB SATA
1000 GB
02

$109

/ Month
Order Now
Xeon E series 1220
16GB DDR3 ECC
128GB SSD + 1TB SATA
1000 GB
02

$139

/ Month
Order Now
Xeon E-1225v3
8GB DDR3
1TB SATA
1000 GB
02

$155

/ Month
Order Now
Xeon E-1220v5
8GB DDR4
1TB SATA
1000 GB
02

$169

/ Month
Order Now
Xeon E-1225v3
16GB DDR3 ECC
256GB SSD + 1TB SATA
1000 GB
02

$199

/ Month
Order Now
Xeon E5620 8Core / 16Th
32GB ECC
256GB SSD
3000 GB
02

$289

/ Month
Order Now
---
Neighbouring Server Solutions
If current location is not able to fullfil your latency need or you need different specification then below Dedicated Server locations may be up to your demands.
Coming Soon!

Ukrainian Dedicated Server
Under Process Location
Coming Soon!

Sweden Dedicated Server
Under Process Location
Turkey VPS Server
If you want to stick with current destination but want dedicated hosting type in lowest funds then it is better to browse our offered Izmir based virtual private servers.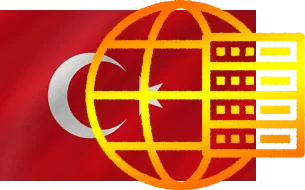 Best Hardware
We operated Dedicated servers with the highest levels of security and many years of technology hosting experience. All our programs are up to date and delivered to you with new hardware and software.
Dedicated SSD
Our SSD is a big component of the package that you'll get from us. This advanced saving features are highly valued and efficient hosting attributes. You are proud of their integration into your platform.
Virtualization
The virtualization technique divides the system into parts to create multiple virtual environments on a single machine. For various purposes, you can use all the resources on a entire mechanism. You can create several reseller accounts for your desired enterprise.
QUICK DELIVERY
Your valued order will be distributed in compliance with queue status within 24 hours of your payment approved. Our technical experts will customize your order with the minimum delivery of time.
REDUNDANCY
Our equipment is redundant in both networks and power grids. We are also connected to more than one Internet access line in all data centers. Your running programs will not down at any stage due to powerful data storing devices.
SERVER FIREWALL
As security, we use meaningful firewall protection and hardware. The new security requirements and firewalls are available on all devices. Your data will not be accessible by any hacker.
Easy Extensions
Your company development is necessary for upcoming future competition. Your server needs more and more with full latest and advanced potentials. You can grow your existence via high and unlimited additions. This Addon will make able you to configure the high-rated adaptabilities with extra plugins, scripts, RAM, Storage, etc. With your hosting account, "vpsandserver" allows you to demand some unique "Addons" profiles to add to your hosting package. You can get more features at a minimum price.
Machine Upgrades
Available Addons
Additional IPv4
Windows Server 2012, 2016, 2019
cPanle / WHM Licenses
Plesk Obsidian
---
Tr Powerful Dedicated Servers
If the website rises, the development of a personal dedicated web circumstance is very necessary for these website owners. Larger websites need to require additional tools, such as CPU bandwidth and database, which are not accessible on certain hosting networks. This variety is used specifically by organizations, such as e-commerce, social media, and large organizations that provide large numbers of data and site traffic. Websites need to be fast and stable to retain strong customer loyalty. We provide stable and reliable services to all Turkish clients. We sell different plans, each with varying benefits and excellent pricing. As a professional hosting company, we will directly monitor the configuration, allowing you to access the server with the unique requirements and to speed up the website. It decreases the probability of a website virus attack or data leakage since the adaptability has only one website. Our turkey-based dedicated offers a special IP address for the business, which strengthens your security and boosts your credibility.
Reliable Dedicated Hosting Company in Izmir
We are normally seen as a secure hosting provider in the Turkish IT industry. Our organization aims to improve its Izmir datacenter by providing its customers with the greatest amount of support to meet their current needs. We keep up with the latest trends in the networking market for websites. Our agency aims to completely change the public face of our sector and enhancing our customers ' general administration. Today we offer a range of server hosting options for all peoples. We deliver fast, efficient, and easy-to-use panels with super high-speed hard disks on our new configure servers. The RAID hardware for our Linux framework is configured to excess personal details. Any fault with your hard disc will not impact your records, your details will remain fine. When we use these methodologies, we have promised our clients the finest experience.
Turkey Dedicated Server's FAQ:
A Dedicated Server is a form of hosting in Turkey in which the client rents a whole server, which nobody else shares. This is more versatile than shared hosting, whereas companies have total ownership and customization over the server. Our servers are situated in our data center in Izmir, Turkey.
We support dedicated server hosting with multiple IPs.
We support all the latest version of Linux and windows operating system. We also support to install customized OS as well on dedicated servers.
Standard configuration of dedicated servers in turkey are delivered in 24-72 hours.
Yes, obviously! Our customers get all the tools they need to manage their CPU server dedicated solutions efficiently! We use cPanel / WHM on the Web interface and our clients can use the SSH protocol at the ROOT server access level to manage the console.
---
Any Query?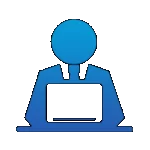 ---