Dedicated Server Hosting Russia
Russia is a developed nation with more than 30% of world capital in its economic operation. It has the largest natural gas reserves in the world and second-highest oil exporter. The new and fantastic prospects are well structured for all sectors to produce improved performance and earnings. Especially with an advancement in technology era, international companies and individuals like to remotely join the local internet bandwidth. Web hosting plays a major role in the market by running multinational websites, applications and much more. Similarly, locally deployed Russian dedicated servers are a great opportunity to meet with extreme and unshared goals because their power, performance, and reliability are higher than common hosting or virtual systems. This is a form of internet hosting in which the customer rents a full server that no one else partners with. This is more flexible because organizations are fully controlled over the equipment, including operating systems, hardware, and so on. It gives you a dedicated IP address, core services management console and liberty of any program installation via admin (root) server access. This may be used in a variety of applications, including gaming servers, database management, and high-traffic websites. This is especially useful for firms and people who want to operate high-speed regional data transformation with lowest latency that require best hardware, quick bandwidth processing, versatility of resources, and consistent performance of devoted services.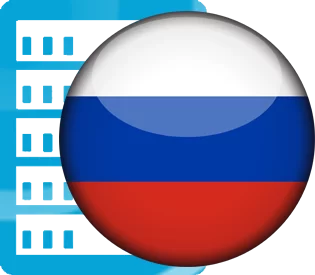 Inexpensive Pricing for Russian Servers
Nothing comes free and cheap things are always have poor results, here, with is first half is correct but second phrase is not. Due to our bulk selling and bulk purchasing from various local and international providers, we have more options to lower end user costs by decreasing our margins. You can choose any readymade plan with trust because it will give you various advantages including great reliability, safety, and better infrastructure.
Processor
Memory
Storage
Bandwidth
Cores
OS
Price
2xIntel Xeon E5620
16 GB
480GB SSD or 1TB HDD
1Gbps/Unlimited
08

$83

/ Month
Order Now
Intel Xeon E5-2630L v2
16 GB
480GB SSD or 1TB HDD
1Gbps/Unlimited
06

$99

/ Month
Order Now
2xIntel Xeon X5675
32 GB
480GB SSD or 1TB HDD
1Gbps/Unlimited
12

$129

/ Month
Order Now
2xIntel Xeon E5-2630L v2
32 GB
480GB SSD or 1TB HDD
1Gbps/Unlimited
12

$179

/ Month
Order Now
2xIntel Xeon E5-2650 v2
64 GB
480GB SSD or 1TB HDD
1Gbps/Unlimited
16

$239

/ Month
Order Now
2xIntel Xeon E5-2680 v2
64 GB
480GB SSD or 1TB HDD
1Gbps/Unlimited
20

$365

/ Month
Order Now
E3-1230 3.2 GHz
16 GB
4x1TB (HDD SATA)
30 TB
04

$135

/ Month
Order Now
E3-1230 v5 3.0 GHz
32 GB
2x2TB (HDD SATA)
30 TB
04

$219

/ Month
Order Now
E3-1270 3.4 GHz
32 GB
2x240 GB (SSD SATA)
30 TB
04

$259

/ Month
Order Now
E5-1650 v3 3.0 GHz
64 GB
2x4 TB (HDD SATA)
30 TB
06

$299

/ Month
Order Now
E-2234 - 3.60 GHz
32 GB
1 TB HDD or 256 GB SSD
5 TB
04

$218

/ Month
Order Now
E-2246G - 3.60 GHz
32 GB
1 TB HDD or 256 GB SSD
5 TB
06

$279

/ Month
Order Now
---
Nearby Datacenter Destinations
As you have already decided to propagate through closest to Russian region and also planned to be up via a BareMetal devoted machine so if you are facing problems to achieve your goals from current territory or you are going to establish a network of hosting bases then you can inquire through other relevant handy destinations.

Ukrainian Dedicated Server

Netherlands Servers
Russian VPS Server
Did you ever experience virtualization, if not do it while keeping purpose built same latency from same region in just 20% of dedicated server price. If you can arrange number of instances to make it a content delivery network for publishing your application, sometimes a virtual hosting can do even better than a dedicated server.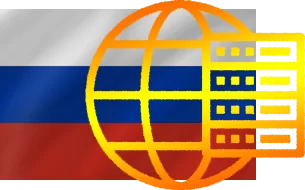 Redundant Network
We prepare servers optimally and set up ordered environment to meet all legit needs. We have secure network links through the internet that can easily deliver fastest results with lowest latency. Every rack has its own dedicated line which is being shared all machines placed on it.
Helpfull Hands
Our technical support is always ready to support our customers. Via engineering, we have a specialist IT team available to provide communication, customization and networking solutions. A highly qualified technical support team is always on the lookout for any challenge.
High Flexibility
Choose from the pre-built setups organized for maximal usage cases in perspective of disk, processor & RAM. To run your application smoothly select installation software and numerous other aspects like backup capacity and additional IPs to keep yourself white listed and secure.
Performance Boosters
For potential rivalry, business growth must be a top priority so you need to enhance your capabilities to modernize your whole infrastructure as per present demands. Same way in today's era, if you will keep your old pathetic hosting infrastructure, you will face a lot of inconvenience and finally lose in business. If you have already deployed a server for fulfilling your online existence you better consider all the new and sophisticated functionality to improve your visibility performance. If you are an expert in managing things with command line and curious about safety of management interfaces, you better go without them otherwise hosting control panel interfaces can minimize your management load. On the other hand, you can choose from some machine's upgradation like increasing usable storage or more IPv4 for mail servers.
Machine Upgrades
Available Addons
Additional IPv4
Windows Server 2012, 2016, 2019
cPanle / WHM Licenses
Plesk Obsidian
Backup Storage
---
Best Moscow based Dedicated Hosting
Along with 100S% SLA guarantee we sell secure data transformation, efficient hardware and fast connectivity for low cost dedicated servers in Russia. Both Linux and Windows Russian based frameworks are available to fulfill your web requirements. Fast speeds and maximum hardware resources are specifically designed for the activities and we guarantee your server output without shared processing power, Processor, and memory. Whatever your needs are, now you can rely on us to have a world-class experience, Take advantage of minimum deployment time, 100% SLA, Free Configuration Help, 24/7 Technological assistance, Hardware substitution, Full Root Connectivity, 1 Gbps Uplink port, Premium bandwidth, and more. Our data centers in Moscow are secured for optimum protection with strong anti-DDoS technologies. They are also supplemented with strong performance and speed upgrades from the latest generation Intel Xeon processors. Today, search our exclusive servers! With all our sources, we give fast and reliable system protection. We have the quickest adaptability to sustain a strong interest in the web market. We always have experienced engineering staff to defend and eliminate server-related problems.
Will i get direct link from Russia?
Yes, you would be able to remotely access your machine from anywhere in the world which would be connected through Moscow based bandwidth.
Can i order from a different location of Russia other than Moscow?
Current page has only packages which will be offered through Moscow data center, we can provision a machine from other part of Russia like Saint Petersburg but costs as well as specification will be different, you can contact to discuss about it.
Which OS i can get installed?
About all main Linux including CentOS, Ubuntu and Debian etc. and Windows standard editions are available as operating systems.
Time required to dispatch credentials?
Being a very busy provider of hosting services of various kinds and from several locations, things remains always in queue as automation is not available from every DC so we commit minimum time of delivery in 2 working days.
Can i order for upgradation of resources?
It totally depends upon the selection of your desired plan because every package does not come with this facility, you can additional storage and IPv4 with last 2 plans whereas all other plans come as it is with no later upgradation in resources.
How you will bill my services?
As we do not enforce any kind of contract so you can buy a machine for at least a month or depends upon you for what maximum length of period you want to pay upfront to avoid a recurring invoice, you can pay for maximum 1 year.
---