Estonia based VPS Server
With about a 100% literacy rate and a small land, Estonia is located in northern Europe. Like the most of European communities, people of this part have constituted modern digital society in the world and have their name for adopting and spreading advanced technologies. IT infrastructure is precisely built and have great impacts of layman's life. Though this country is less in area yet have a good approach to words exporting costly items like electricity, oil, food products, textile and metal etc. which is the cause of their stable economy. Keeping all these facts in mind, we can assume this territory a better place for business. With an approximate $273 million ecommerce industry, everyone has bright chances to grow their products and services within the country. To start or to maintain one's business, in today's world, it is more than important to establish it on recently developed and proven way which is so far an online visibility and the cost effective and top-notch way to attain this ability is to buy a VPS Server in Estonia. It will give you the mediocre way to host your corporate application, website or ecommerce store through a technologically virtualized server in lesser amount of money with a full control on resources. Why we emphasize on Estonia based virtual private server is because it will give you freedom to install your desired OS, load your uploaded resourced more efficiently and ahead of all offer your clients a best user experience by opening your portal with low latency and ping.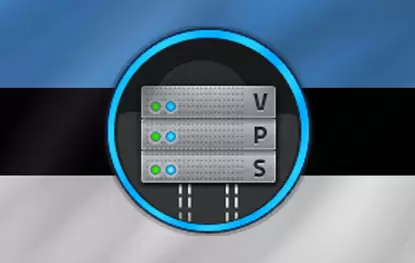 New Hardware
Secure Transmission of Data
Unlimited Traffic
Affordable Prices
KVM
1Gbps Internet Port
Tier III Data Center
Linux and Windows OS
Tallinn, Estonia Location
Estonian VPS Plans within reach prices
No need to put huge budgets for buying a classic virtual server from any European located data center but have it now in reach prices from one of better destination. Rely on big cores, more RAM and un-metered traffic with super user access for your KVM VM. Compare all packages to finalize which one suits best in your case and order it with your most wanted Linux or Windows based operating system at configuration page. Rest assured, you will get what you order with reliability and after sales services success.
CPU Cores
RAM
RAID10 HDD Storage
Bandwidth
Port
IPv6
OS
Price
2x2.66Ghz
1024 MB
20 GB
Unlimited
1 Gbps
04

$20

/ Month
Order Now
2x2.66Ghz
2048 MB
30 GB
Unlimited
1 Gbps
04

$39

/ Month
Order Now
2x2.66Ghz
4096 MB
100 GB
Unlimited
1 Gbps
04

$69

/ Month
Order Now
2x2.66Ghz
6144 MB
150 GB
Unlimited
1 Gbps
04

$99

/ Month
Order Now
4x2.66Ghz
8192 MB
200 GB
Unlimited
1 Gbps
04

$119

/ Month
Order Now
4x2.66Ghz
12288 MB
300 GB
Unlimited
1 Gbps
04

$149

/ Month
Order Now
2x2.66Ghz
1024 MB
25 GB
Unlimited
1 Gbps
04

$39

/ Month
Order Now
2x2.66Ghz
2048 MB
30 GB
Unlimited
1 Gbps
04

$59

/ Month
Order Now
2x2.66Ghz
4096 MB
40 GB
Unlimited
1 Gbps
04

$79

/ Month
Order Now
2x2.66Ghz
6144 MB
200 GB
Unlimited
1 Gbps
04

$99

/ Month
Order Now
4x2.66Ghz
8192 MB
300 GB
Unlimited
1 Gbps
04

$129

/ Month
Order Now
4x2.66Ghz
12288 MB
400 GB
Unlimited
1 Gbps
04

$169

/ Month
Order Now
4x2.66Ghz
16384 MB
500 GB
Unlimited
1 Gbps
04

$209

/ Month
Order Now
---
Buy Dedicated Server
A virtual instance is not enough for your project and looking for deploying a complete machine, buy a machine then from European destination.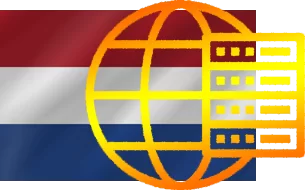 Cheap VPS Hosting in Estonia
Websites and online trading becoming prominent among local people and Government is offering relief on taxes and welcoming foreign investors and Estonia is advancing it growth in information technology, digitalization and software sector. As a result, a healthy web hosting infrastructure to live local and remoted businesses from this location was require in technologically strong manners. We took quick and right steps in covering this space, today without Tier III data center, you can avail world class hosting services, especially, a VPS hosting environment that mimics a dedicated server within a shared environment. The Highest Level of Control, Performance, and Security to Handle Big Traffic, VPS Hosting in Estonia is fully optimized for speed, security, and scalability due to top speed local Internet services. At Estonia server hosting, you can manage your container under optimal conditions without worrying about power outages, voltage fluctuations, or security issues. It is reasonable, backed with the ultra-power network, 64-bit design base, that is actually the thing you need for. You will have your own OS, control board, full multi-access, ensured uptime, and framework assets. For your convenience and optimized experience, indulged hardware for virtualization purposes is totally brand new and a full fledge dedicated machine is converted into various solid containers via KVM. There are no compulsions but you can enjoy the freedom to utilize your container for making a web, email, proxy or gaming server through most of the security work will remain under your shoulders.
Cheap Virtual Private Servers Estonia
Estonia contains many data centers in the country, multiple resellers and hosting provider companies who are providing Linux and Windows base VPS hosting. Each company has its own rates according to specifications, requirements, and time duration. Almost everyone offers you maximum facilities at very affordable rates with standard quality, support, and efficiency in work. As most of data center and hosting providers presents their clients this kind if IT infrastructure locally but our distinction is that we have an international exposure, a continuity in dealing with foreigner buyers as well as DC provider throughout the world. This fact makes us more mature company who has a virtualization expertise of 13 years and have full authority in dealing and standing still in any kind of worst circumstances. We can be proved your best companions in case of any optimized, complex or customized virtual private server solution in cheapest prices. Already mentioned plans have higher number of cores with more gigahertz, extra memory, increased storage, unlimited bandwidth, Ipv4 and IPv6 network, all connected through an efficient and fastest 1000mbit/s port. As we believe that Virtual machines must be equipped with more resources, advanced technologies but in low rates so we are practically demonstrating this facility to offer long lasting benefits for this who want to capture Estonian market via windows remote desktop connection or a root user taken under any Linux based operating system.
Enterprise Standards
Along with the versatility of offering VMs in lesser market's prices we have divergence of acquiring, deploying and making machines live through branded hardware, Juniper switches, heavy duty cabling and top graded ISP carriers.
Secure Network
We have introduced all possible check and balances, even the necessary equipment to make you traffic as secure as it is possible but rest for the safety of other users, it is your responsibility to keep things upgraded and intrusion free.
Root Privileges
To minimize you headache and freedom of surfing your VM as per your own will, you will receive root level user with Linux based Operating Systems whereas admin will be the top user for all windows remote desktop instances.
Add More Convenience
Addons are purpose-built elements, come into use under special conditions. For each client, there are different hosting requirements like one may require it with lower budget but other may want it with higher specification and least latency and loading time. Usually, in common practices with an expert level of hosting management know how, one may need not any additional accessories for managing their box but if there are some special needs like extra IPv4, complex customization or additional licenses, there such addons work wonders and offer you an in budget facility which is already proven and maintained by millions of users worldwide.
VM Supporter Elements
Available Addons
Additional IPv4
Windows Server 2012, 2016, 2019
cPanle / WHM Licenses
Plesk Obsidian
---
What is Estonia based VPS Location?
Any ordered virtual machine from Estonian location will be provisioned from tier III data center of Estonian capital Tallinn city.
How much is provisioning time?
As we have explained earlier, due to a systematically and technologically strong location, things are mostly automated and done in minutes. We agree to send you welcome credentials email in 1 hours after verification of payment but in worst case maximum time to provision your machine is 24 hours.
Can i have SSD Storage?
Yes, you can submit a ticket to support department for your requirements, it is possible to provision your VM with SSD storage but its price would be different than currently introduced packages.
Is it a cloud VPS?
Yes, all nodes are created via cloud technique but currently it is not possible to upgrade resources like ram, memory or cores on the go but you are to buy a new machine for having upgraded resources.
---