VPS Server Hosting Indonesia
We are offering top notch Virtual Private Server in the largest ground of Indonesia, main objective is to provide a broad, private, devoted, secure and branded traffic growth of Indonesia's all kinds of online businesses, websites, applications, and most visited eCommerce and shopping sites. A minor investment of Indonesians as well as individuals and business around the world, want to target domestic market remotely will indeed give them a big return that they never expected at all because they can gain geolocated Trust due to native live IP provisioned with any ordered instance. Keep in your mind that VPS hosting is much better than Shared hosting, there are many reasons about that to guide you clearly. In Virtual hosting, you receive full SSH superuser root access under KVM Virtualization, dedicated isolated environment, overall control on virtual nodes, intimately managed servers, branded hardware and Software, reliability, and lots of more, but in Shared hosting, neither you receive complete root access nor own isolated environment, and the upset thing is that you must have to share your own space and resources like bandwidth, memory, processor, and drive with other hosted users. So, don't buy Shared hosting at all, rather only buy Indonesia Virtual hosting from us with reliable, affordable and expandable platform guaranteed. We offer maximal SLA uptime from our both Jakarta and Sampora datacenter which are totally capable to deal with any complex task or customized solution whether it is networking related or Linux / Windows OS.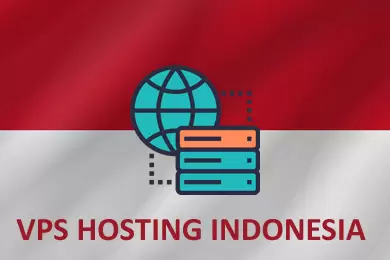 Low Southeast Asia Latency
Up to Un-Metered Traffic
Tier III Datacenter
Separate Element Upgradable
Secure Data Transfer
Qucik Provisioning
KVM / OpenVZ Virtualization
SSD Storage
Unlimited Re-Insatll
100% FAIRLY PRICED INDONESIA VPS PLANS
Our verified web hosting company offers 100% fairly priced Indonesia VPS Hosting plans that have a great many profits. Invest only an amount of $19 with our hosting company then you will assuredly get a bundle of un-metered bandwidth, 20 GB of SSD drive, 1 GB of RAM, 1-core CPU, and much more. Few months later, when your website grows then you can upgrade or migrate your virtual server resources. Indonesians can contact our support team in 24/7/365 regarding any kind of issue. To deliver state-of-the-art infrastructure, high quality of hardware, beyond measure storage drives, and uninterrupted power supply, we have steadfast TIER III Data Centers in the land of Indonesia. Check out our Indonesia virtual server hosting plans that are delineated with affordable prices in which you can choose one at your own ambition.
CPU Cores
RAM
Storage
Bandwidth
OS
Price
01
2 GB
50 GB
1000 GB - Unlimited

$26.99

/ Month
Buy Now
02
4 GB
50 GB
1000 GB - Unlimited

$47.99

/ Month
Buy Now
04
8 GB
50 GB
2000 GB - Unlimited

$79.99

/ Month
Buy Now
08
16 GB
50 GB
2000 GB - Unlimited

$119.99

/ Month
Buy Now
08
32 GB
50 GB
2000 GB - Unlimited

$176.99

/ Month
Buy Now
16
32 GB
50 GB
2000 GB - Unlimited

$259.99

/ Month
Buy Now
CPU Cores
RAM
SSD Storage
Bandwidth
OS
Price
01
1 GB
20 GB
Unlimited

$19

/ Month
Buy Now
01
2 GB
25 GB
Unlimited

$29

/ Month
Buy Now
02
2 GB
40 GB
Unlimited

$42

/ Month
Buy Now
02
4 GB
60 GB
Unlimited

$57

/ Month
Buy Now
04
4 GB
80 GB
Unlimited

$72

/ Month
Buy Now
04
8 GB
100 GB
Unlimited

$99

/ Month
Buy Now
08
12 GB
150 GB
Unlimited

$179

/ Month
Buy Now
08
16 GB
200 GB
Unlimited

$229

/ Month
Buy Now
16
32 GB
250 GB
Unlimited

$299

/ Month
Buy Now
---
Indonesian Dedicated Hosting
We are also providing Indonesian Dedicated Hosting at reasonable prices in Asian locations. Our hosting company assure that Indonesians will get fast HDD and SSD disk drive, high security and protection, availability of customized configuration, 24/7/365 quick support, 2 IPv4 addresses, unlimited bandwidth, Intel processors, and far more. So, must buy our Dedicated hosting now!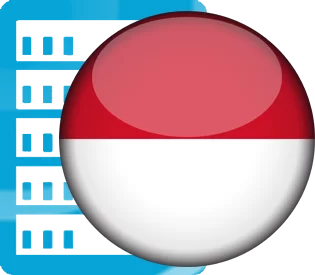 Advantages of Indonesia VPS Hosting
There are several Advantages and Benefits to buy our Indonesia Virtual Server Hosting that will support Indonesians to achieve their goals successfully. Let us see Advantages which are described below:
The best advantage is that you can host countless websites and applications. Your each website will get 100% reliable performance, uncountable traffic, and topmost uptime. Also, you will obtain more and more new clients, and generate redundant revenue.
With our Virtual hosting, you will gain an individual Dedicated environment, and outstanding Dedicated resources which will be only of you, no required to share your own bandwidth, internet, RAM, CPU, or anything else with others.
You having full control and administrative rights can choose any one operating system at own desire. Our hosting company have first-class Windows and Linux OS like Windows Server STD, Windows Server 2019, Ubuntu, CentOS, Fedora, and Debian.
Fully managed control panel will be given to you so that you can manage your virtual server, nodes, or resources yourself. There are only 20% chances that you will hire any person to manage server. In this time, cPanel, Direct Admin, and Plesk control panels are available.
Our high-skilled experts and technologists are available in 24 hours a day, 7 days a week, and 365 days an year, you can contact them via phone call, live chat, or email. Even during vacations of Saturday, Sunday, or Government, you can call our support team.
Indonesia's Success
Online websites, businesses, applications, and E-Commerce sites of Indonesians will suddenly grow from intermediate to ultimate level after purchasing our Indonesia VPS hosting plans. Indonesia's success is our success!
Provisioned Now
Our web company is trusted, certified, and care value of time. That's why our hosting company provisioned virtual nodes and resources in just a few minutes, but once in a while it may take time of 30 minutes.
Recent SSD Disk
We deliver recent Solid-State Drives (SSDs) which are extremely supportable for accessing big files swiftly, give enhanced performance in loading of web pages. If you're using old HDDs then must try our new SSDs.
Email Support Team
You receive response of emails within seconds just because of our beloved email support team. If Indonesians wants to obtain quick response of their queries then email our support team right now in 24/7/365.
100% Uptime Warranty
Running of a website ceaselessly at the top-level of search engine is most essential for everybody, this is major reason that we are giving warranty of 100% uptime to our clients of Indonesia.
Scalability
No one can grow own online business without scalability. Thanks our web hosting company which is offering scalability to Indonesians so that they can scale above or below size of their resources.
Upgrade Server Resources
Our clients in Indonesia having full control over server can easily upgrade their server resources such as RAM, CPU, Bandwidth, or SSD disk drive themselves at any time by using our cPanel control panel at an additional little fees. If you don't know clearly about that how to upgrade server resources then you can contact our specialists support team via phone or live chat that will give you easiest guidelines step-by-step. To maintain a website frequently online for maximum limit is very essential to get new and new clients or visitors, so, must upgrade your resources at apparent time. Must remember that you will get a huge loss in your business, and also you will disconnected with your own clients if you don't upgrade server resources. So, stay connected with us so that you will get only profit, not loss.
What else addable
Available Addons
Extra Bandwidth
All Renowned Linux Distributions
cPanle / WHM Licenses
Scalability on Demand
---
Can I afford Indonesia VPS hosting?
Of course! You can comfortably afford our Indonesia Virtual Private Server Hosting because it starts with a small amount of $19. Gaining unlimited bandwidth, fast SSD storage drive, memory, processor, unique dedicated IP, and lots of more with a minor amount is really admirable.
Do you deliver unlimited bandwidth?
Absolutely right! Comparing other VPS hosting delivering companies, our web hosting company is delivering a heavy package of unlimited bandwidth because we want to grow all types of Indonesians online businesses within shortest period of time. We love our Indonesians from heart!
I need 16-Cores CPU, will you give me?
At an amount of $299, you will get our Intel 16-Cores CPU processor, but if you can't afford it then you can simply increase the capacity of your Cores processor after buying our $19 Indonesia virtual hosting plan. If you have more cores CPU then you will get more better performance.
Where can I use Indonesia Virtual Server?
You can use and also host our Indonesia Virtual Server for many online projects like database, website, VPN, forex trading, test environment, gaming, email services, proxy, and far more. Not only one, rather you can host more than one websites with our Indonesia VPS Server.
Can I get OpenVZ Virtualization?
We provide both KVM and OpenVZ Virtualization to our clients living in Indonesia. If you want to host only Linux operating systems then it is possible with OpenVZ, but if you need to host Windows, Linux, Ubuntu, Fedora, Debian, or CentOS then it is possible with KVM Virtualization.
Will you guide me, how to buy Indonesia VPS?
Yes, I will feel happy to guide you payment options to buy Indonesia VPS. MasterCard, Perfect Money, Bitcoin Cryptocurrency, Visa Card, and PayPal are our little payment options to buy our Indonesia Virtual Server Hosting. Select one option right now which is better for you!
---