VPS Server Hosting Bolivia
1 Mbps & 1Gbps (Shared) Port
Multiple Internet Carriers
Its time to begin hosting experience with VPS Server hosting in Santa Cruz, Bolivia, where the epitome of excellence is defined by our state-of-the-art Tier III+ Datacenter facilities. Immerse yourself in cutting-edge Virtualization technologies, specifically LXC, and luxuriate in the unique offerings of our La Paz-based VPS, meticulously powered by KVM technology and supported by the pinnacle of hardware, featuring a lightning-fast 1Gbps shared internet port. Ensuring a secure haven for data transmission, our hosting accommodates legitimate activities like Proxy, Gaming, VPN, and Web Servers, all seamlessly facilitated by swift provisioning. Revel in the freedom to host an unlimited array of domains, install preferred applications and scripts, and wield ultimate control with root access, seamlessly integrated with Linux operating systems, including Debian, Ubuntu, and CentOS. Experience the added advantage of minimal regional latency, coupled with a bountiful monthly bandwidth allocation, all within the framework of cost-effective plans designed with flexible upscaling options to cater to your evolving hosting needs. Elevate your hosting journey with our cutting-edge datacenter facilities, offering customized and optimized solutions tailored to meet your unique requirements. Whether you need hard reboots or operating system re-installations, our reliable support team is at your service, even though all virtual machines remain unmanaged. Choose a hosting solution that aligns seamlessly with your preferences, facilitated by convenient payment options such as cryptocurrencies, PayPal, and Perfect Money. Embrace the flexibility of monthly billing and a no annual contract policy, allowing you the freedom to make informed decisions at every stage of your hosting journey. Contact us today and open the door to an efficient and affordable world of VPS Server hosting, uniquely crafted to meet the dynamic and evolving needs of South America's hosting landscape.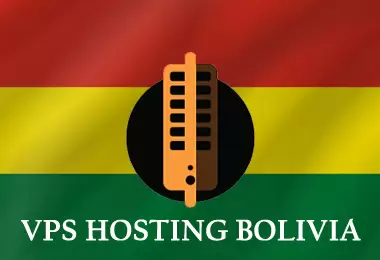 Bolivia Virtual Private Server Plans
Unleash your potential in an untapped Latin American market, where you can establish a local presence, gain the trust of regional clients, and enjoy the lowest latency across the region. Explore our range of pre-configured VPS plans from multiple data centers, choose your preferred Linux operating system, and scale up your resources effortlessly as your needs evolve.
CPU Cores
RAM
SSD Storage
Port
Bandwidth
OS
Price
01
1 GB
30 GB
1 Gbps
1500 GB

$24.99

/ Month
Buy Now
02
2 GB
40 GB
1 Gbps
2000 GB

$39.99

/ Month
Buy Now
04
2 GB
20 GB
1 Gbps
2500 GB

$48.99

/ Month
Buy Now
02
2 GB
80 GB
1 Gbps
2500 GB

$64.99

/ Month
Buy Now
03
3 GB
60 GB
1 Gbps
2500 GB

$82.99

/ Month
Buy Now
04
4 GB
80 GB
1 Gbps
4000 GB

$96.99

/ Month
Buy Now
---
Looking for Immense Hosting Resource?
Whether you're part of a sizable enterprise with significant bandwidth requirements, numerous server cores, dedicated access, and unlimited bandwidth, or if you're looking to resell hosting services under the prestigious Latin American label, you can have peace of mind. Our fully dedicated servers, equipped with high-standard hardware and the availability of Windows operating systems, are strategically located within the region to cater to all your needs. It's worth noting that these servers aren't offered from Bolivia but from a nearby location, ensuring consistent ping and latency for your projects.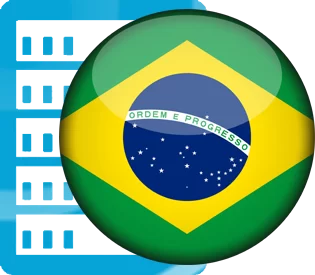 Bolivia Best VPS Hosting Provider (Dec 2023)
Who is the best Bolivian VPS Hosting provider in 2023? It looks easy to choose a trustworthy provider, but not. Without any kind of cynicism, the onliest VPSandServer in La Paz and Santa Cruz is the Bolivia out of admiration and best virtual private server hosting provider in Dec 2023 despite of this fact that there are varieties of VPS providers available in these regions. One hundred and twenty percent excellent service, marvellous protective measures, excellent service - comfortably all of them you get. Inspiration, reliability and protection are our incredible priorities. Need to be more conscious that what is our number-one priority? Our number-one priority is supervising of clients. Identical as tie-up between mamma and child, we represent good conducts with our clients. Mamma does not falls down his child and supports a lot in around the clock. Just like a mamma, VPSandServer supports their noted clients in entire day without charges by serving over blazing-fast servers and prominent uptime. Are you looking for efficient solutions for your hosting requirements? Look no yonder! All the hosting requirements for businesses of yours, VPSandServer provides efficient, smooth, robust and sufficient solutions. Bolivia LXC SSD VPS server because of containing chock-full resources in Latin American data-centers can host unlimited applications, websites, apps, projects, and apps of companies of Bolivian owners.
8 Benefits of VPS Hosting in Bolivia
VPS server hosting in Bolivia has scads of benefits than shared hosting. Avail 8 Benefits of our virtual private machine that are:
Provides top-notch quality of 100 to 1000 Mbps network port.
Rents own servers at mini and inexpensive prices.
Gives further rdp/root access and whole control on the server configurations and applications.
Improves webs application performance, existence, and speed.
Upgrades to dedicated servers to handle further-large-size of businesses.
Serves thoroughgoing levels of reliability and availability.
Makes larger DDOS protection and security.
Grants highest flexibility and easiest scalability to scale up or down resources as extent as possible.
TOP-GRADE DCS
Examine our top-grade DCs of Santa Cruz and La Paz that have well kept and ultra-resilient hosting services, give different resource configurations, and insure superfluous measures of security.
LITESPEED
You would acquire 90 to 100 level of SEO, accessibility, and performance if on the site of PageSpeed insights, diagnose your web domain now or tomorrow, in both plots of desktop and mobile.
CLIENT LOGGED IN
VPSandServer grants private access to the client account with his name, password and email. Once logged in, client of us can hire plan and change settings on his unique hosting needs.
INSTALL SOFTWARE NOW
Whole the ineluctable softwares of eclectic Linux distributions (CENTOS, DEBIAN, FEDORA, UBUNTU) and Windows Server editions (8,9,10, 2012, 2016, 2019) are installed on one Bolivian virtual machine.
UP TIME DONE 99.99%
Our opulent company offers you the service of 99.9996 percent up time grade with 1 gigabits/sec port, 80 gigabytes SSD, 4 gigabytes RAM, 4 cores processor, and 4000 GB transfer.
FREE FREE FREE
Nobody supplies VPSes machines without fees. But, some of the general features everybody offers like reloading operating system, 24/7/365 support, shifting website, and SSL encypted Certificate.
AS BOLIVIANS PREFER
Buy Bolivia VPS to download, add users, delete, view, move, upload, copy, and compress own documents, change permissions ownself, edit own live published plans of e-commerce products, HTML, content, save all changes, and upgrade or upscale whole of the resources with a click of file manager of own happy-to-use app cpanel control panel. VPSandServer's Web Host Manager cpanel or plesk obsidian involving licenses is paid, pay for VPS plans and for it at tiny charges on your affordability. Management of VPSes is became easy for Bolivians. Take help of our team if you can not do any thing. We're happy to aid and grant stunning service to our Bolivian clients!
Facilitate Yourself
Resource
Additional IPv4
Management
Windows Server 2019 / Windows 10 Pro
cPanel / WHM Licenses
Plesk Obsidian
---
Does Bolivia VPS epoch for businesses and individuals?
It is accurate that in 2023's quickly transforming digital world, the necessitate of VPSes in Bolivia for loaded businesses and individuals is epoch to get rid of poorness.
I wanna do talk with your team, can I?
Do you have a watch? Take your time to do email or chat with our team in the phase of 24 hours a day, 7 days a week, and more than 365 days a year.
I agree to pay with Debit Card, okay?
Ok, Bolivians can pay us "VPSandServer" with MasterCard, Debit Card, PayPal, Perfect Money, Visa Card, or BTC (Bitcoin Cryptocurrencies) gateways.
Why must you go with VPSandServer?
We think, Bolivians must go with VPSandServer to attain unprecedented performance, DDOS overarching complete data protection, top flexibility, and unlimited accessibility.
Why audience go with shared hosting?
Low. Low. Low... Majority go with shared hosting because of its cheap price. Note it now. With shared hosting, audience always see issues with issues.
Wish I had tech knowledge, is it feasible now?
Our team has tech experience since 11 years ago which can aid you to grant knowledge of technical for entirely free. Contact now to attain lessons.
---