VPS Server Hosting France
We all know Europe is consisted of number of rich nations as well technologically strong but one of them as France has great influence on each measure taken by this community. It does mean that France is strongest among them which can also be proven by its economy and size of market. Knowing all these facts and understanding the nature of internet usability, most of experts in IT fields will always look forward to have an online existence through this territory for running their online projects, using internet for VPN services, exploring it through remote desktop or doing remotely ecommerce business. We are here as a junction for France to the rest of world who are seriously want to indulge into the progress of their own capabilities as well as marketing their goods and services to locals. In today era, physical existence on a specific spot does not matter but what matters is the most is your trust, performance and to the point availability of demands under a secured umbrella. So, to avail such connectivity from this part of world, we always recommend you to buy a VPS Server in France with Windows or Linux based operating system, depends upon your surfing requirements. What we will ensure you is the top quality of services, highest level of virtualization with compact devoted authority on your demanded resources, availability of associated features and ahead of all in time and worthy support when you need it.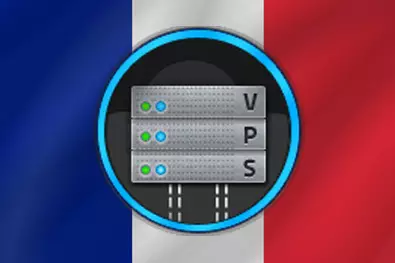 Tier 3 DC Facilitation
Super Privileged User Access
No Long Terms Contracts
Backups one best Effort
KVM Virtualization
Reboots & Re-installs
Guaranteed Fast Loading
1Gbps Shared Connectivity
Gravelines based Data Center
Franch VPS Hosting Plans
For paramount benefits with trust and dependability, you are free to start from a minimal plan or go with a resource rich package. We assure you that you will obtain supreme level of exposure with assigned assets in each VPS plan. As there are numerous options for you to select so there are less chances that you need a customization, even then feel comfortable in asking any pre-sales queries.
CPU Cores
RAM
RAID10 HDD Storage
Bandwidth
Port
IPv6
OS
Price
2x2.66Ghz
1024 MB
20 GB
Unlimited
1 Gbps
04

$19

/ Month
Order Now
2x2.66Ghz
2048 MB
30 GB
Unlimited
1 Gbps
04

$34

/ Month
Order Now
2x2.66Ghz
4096 MB
100 GB
Unlimited
1 Gbps
04

$59

/ Month
Order Now
2x2.66Ghz
6144 MB
150 GB
Unlimited
1 Gbps
04

$89

/ Month
Order Now
4x2.66Ghz
8192 MB
200 GB
Unlimited
1 Gbps
04

$109

/ Month
Order Now
4x2.66Ghz
12288 MB
300 GB
Unlimited
1 Gbps
04

$139

/ Month
Order Now
2x2.66Ghz
1024 MB
25 GB
Unlimited
1 Gbps
04

$34

/ Month
Order Now
2x2.66Ghz
2048 MB
30 GB
Unlimited
1 Gbps
04

$55

/ Month
Order Now
2x2.66Ghz
4096 MB
40 GB
Unlimited
1 Gbps
04

$74

/ Month
Order Now
2x2.66Ghz
6144 MB
200 GB
Unlimited
1 Gbps
04

$94

/ Month
Order Now
4x2.66Ghz
8192 MB
300 GB
Unlimited
1 Gbps
04

$124

/ Month
Order Now
4x2.66Ghz
12288 MB
400 GB
Unlimited
1 Gbps
04

$163

/ Month
Order Now
4x2.66Ghz
16384 MB
500 GB
Unlimited
1 Gbps
04

$199

/ Month
Order Now
---
European Virtual Server Locations
In case None of above given plans is per your mind or you are in process of testing multiple nearby destinations or even have a project which must be live through other in vicinity datacenter but within Europe then you can browse more from below. Each location has its own importance, structure, datacenter certification, Terms and delivery times.

VPS Server in Sweden
Price Starts from USD.27/mo

Germany Virtual Server
Buy Now from USD.21/mo

VPS Hosting Hungary
Get Provisioned from USD.24/mo
Cheap European Server
Looking for a robust and fully dedicated, not virtualized solution in European premises under a nominal budget and with boosted resources like RAM, Bandwidth, CPU and storage then explore our Tier III datacenter 24 hours delivery plans.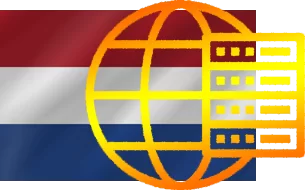 Cheap France Virtual Private Servers
There is no arguments that in hosting business virtualization solution is considered as the cheapest structure where one can put on hands to an access without any third party sharing and ability to perform any root level operation without asking for help or request to hosting provider. When we analyses this potential with a pin pointed location like France then one's reliance level may increase than usual because of all updated and technologically advanced existence of services. Being, preliminary provider of Virtual private servers in France, we have good grip on accessibility and solution for any custom and optimized networking and hardware solution in most economical prices. If you are interested in acquiring low cost French virtual hosting with number of other benefits like facility of addons, license and Security of data at its best then you can test our capabilities for smaller to grater and mediocre to high traffic projects.
Best VPS Hosting Provider in France
Having expertise specifically in the field of virtualization and strong past experience in compiling, managing and delivering vps hosting from large number of worldly datacenters have proved us the best chance for you as VPS hosting provider in France. Each provisioned node will be crafted through kernel based virtual machine, connected with 1Gbps internet port and offer guaranteed fastest loading of resources for your viewers as well as present you with ease of performing your online jobs. Virtualization is processed through powerful and heavy loaded dedicated server with all new equipment and stat of the are installed components to welcome you with maximum and boosted outcomes of amount surfed for an infrastructure. We are sure that you can achieve all of your dedicated hosting goals with a French based location whether it is networking intensive or a unique hardware customization related or even a basic website needs to be launched. In case of any inconvenience or issues our qualified team of technicians and system admins is always on your disposal though each instance comes without management so you can buy management as an addon if you are not well literate to handle various aspects of security, patching or installation otherwise basic support features like hard rebooting, re-installation or malfunction hardware replacement can be asked at any stage. Let's join us for an unforgettable and long term journey for growth of your online business in France.
VMs packed with Trust and Reliance
With us, you are not conveyed only a live connection to a virtualized machine in a datacenter with access codes but a responsibility of making sure the performance, security, reliability, in budget rates, advanced infrastructure and convenience of dedicated hosting without any additional cost.
Execution Liberty
By default, about all ports are opened to run any script which require to be listened on any specific port. Moreover, we believe in freedom of action so deploy any valid and legal project without any hassle and interference.
Huge Resources
We guarantee you the availability of bought resources with full efficiency of processors and memory and at the same time we bet that you will not find such heavy resourced plans under that minimal amount of money.
Captain Control
No need to ask us for executing anything for you because you will be the captain of your ship due to high level privileges as a user and accessor of container. You will get root access with Linux and Administrator for Windows.
Valuable Accessories
Unlike shared hosting, you may have full control on each aspect of ongoing process and hardware utilization. Purpose to purchase a VPS is not only to acquire maximal traffic or large number of resources but also the access as a dedicated user and deployment of available assets as per one's own will. So, when you are dealing with a devoted hosted base, you may require something other than usual and default to make your accessibility more convenient and to enhance yours as well as your customers experience. In such scenario, we have added various elements like control panel, more IPv4, free backups and numerous kinds of licenses to include under an in-house facility. Feel free to add anyone as per your connivance and at any time of subscription.
Add resources to Franch VMs
Available Addons
IPv4 and IPv6
Windows Server Editions 2012 and 2016
Automated Backups
cPanel/WHM and Plesk Obsidan
Management
---
France VPS FAQ:
We choose Gravelines city to deliver our Linux and Windows based virtual plans which has a sheer potential to present hosted infrastructure to maintain and boost your business by backing up your current and upcoming needs.
No, to maintain and offer up timed nodes, we only rely on the best structure of virtualization. At the moment you may have only Kernel based virtual machines.
In case you will want to get operating system re-installed and if it is any available Linux distribution, you should submit a ticket at any time, we will do the rest for you but if you already have a Linux distro but now looking for to move on windows then you have to place a new order. On the other hand, in times when you get stuck and looking to have a forceful reboot of system, simply submit a ticket and we will process the request on top priority.
As all the plans are already being offered under a much controlled and competitive price so there might be no chance for further discounts though you may ask sales to review, they will update you via ticket if there they can be of any help.
Unfortunately, as these are not cloud vps so individual resources upgradation is not possible, every time when you are to increase your allocated resources, you may have to order a next plan with new installation, further you can migrate your data.
New orders are handled on priority by provisioning team yet it can take maximum 12 hours to deliver virtual machine with its credentials.
---
Any Query?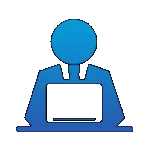 ---