Italy VPS Server Hosting
Italy is globally popular due to its charming location, architecture, food, art, and culture. This Country is the member of European Union in Southern Europe. Rome and Milan are the Capitals of Italy but Rome is known as the Central biggest Capital and City, Milan is another Northern biggest fashion Capital. Italy is a best developed Country due to its new technologies, and its economic exports are increasing on daily basis. So, it's economy is powerfully stable and strong. Engineering and Metalworking are the powers of this Country. This Country needs to have more success, for this, they have to buy our VPS Italy. Our Tier III Data Center in Italy is properly composed for storage, full speed internet connection, resources, and computers. Our web hosting Company is providing the fastest internet port of 1 Gbps which is very helpful for you to be satisfied. We are providing the best CPU Cores and RAM (Random Access Memory) which are very essential part of computers. We already know that you want to be success in future, very interesting to expand the website traffic or business, we are the first and right hands of you to be possible your dreams. So, for this, we are providing 100% unbeatable and unlimited bandwidth which will help you a lot to achieve your high traffic goals. I have noticed that many computers run very slow, and in most cases hang, for solving this kind of difficulty, we are providing huge storage space of NVMe and SSD which will 100% convert your slow computers into fast computers.
Best Rome and Milan Options to Buy Italy VPS Server
If you are interested and looking for the cheap and best Italy VPS Server Hosting then you are in the pure and right place where we are providing Rome and Milan Options to buy our Virtual Private Hosting. In DC I Milan, we are offering 80 GB SSD, 4 GB RAM, 4000 GB infinite Bandwidth, 1 Gbps internet port etc. In DC II Rome, we are offering 1 Gbps port, 400 GB infinite NVMe, 32 GB memory, unlimited bandwidth etc. Now, you have full rights to select anyone option which is affordable and easy for you.
CPU Cores
RAM
SSD Storage
Port
Bandwidth
OS
Price
01
1 GB
30 GB
1 Gbps
1500 GB

$17.99

/ Month
Buy Now
02
2 GB
40 GB
1 Gbps
2000 GB

$27.99

/ Month
Buy Now
04
2 GB
20 GB
1 Gbps
2500 GB

$38.99

/ Month
Buy Now
02
2 GB
80 GB
1 Gbps
2500 GB

$47.99

/ Month
Buy Now
03
3 GB
60 GB
1 Gbps
2500 GB

$58.99

/ Month
Buy Now
04
4 GB
80 GB
1 Gbps
4000 GB

$69.99

/ Month
Buy Now
CPU Cores
RAM
Storage
Bandwidth
Port
OS
Price
vCore x2
2 GB ECC
30 GB NVMe
Unlimited
1 Gbps

$18

/ Month
Order Now
vCore x2
4 GB ECC
50 GB NVMe
Unlimited
1 Gbps

$33

/ Month
Order Now
vCore x4
6 GB ECC
60 GB NVMe
Unlimited
1 Gbps

$43

/ Month
Order Now
vCore x4
8 GB ECC
80 GB NVMe
Unlimited
1 Gbps

$69

/ Month
Order Now
vCore x6
10 GB ECC
90 GB NVMe
Unlimited
1 Gbps

$94

/ Month
Order Now
vCore x8
12 GB ECC
140 GB NVMe
Unlimited
1 Gbps

$129

/ Month
Order Now
vCore x10
14 GB ECC
160 GB NVMe
Unlimited
1 Gbps

$169

/ Month
Order Now
vCore x16
16 GB ECC
200 GB NVMe
Unlimited
1 Gbps

$189

/ Month
Order Now
vCore x20
24 GB ECC
300 GB NVMe
Unlimited
1 Gbps

$249

/ Month
Order Now
vCore x24
32 GB ECC
400 GB NVMe
Unlimited
1 Gbps

$289

/ Month
Order Now
---
Dedicated Server for Italy
If you are searching for Dedicated Server for Italy then, for this, we are recommending you to Order Netherlands Dedicated Server which will 100% support you to grow your business and sites as much as you can. If you order our Netherlands Dedicated hosting then you will obtain Intel Processor of 3.40 GHz, 80 GB Memory, SSD and HDD SATA, 50 TB Bandwidth, fastest internet, DDoS protection etc. ...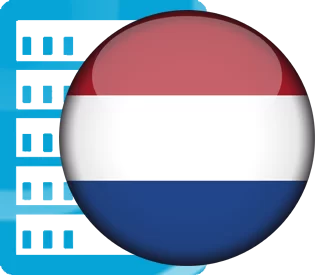 Outstanding and 100% Certified VPS Italy Access Provider
Our Tier 3 Data Center in Italy has outstanding performance, and provides 100% Certified Virtual Private Hosting Italy. If you watch our affordable plans then you will notice that we are providing many facilities and resources at very cheap prices. So, must buy our cheap plans at this time because prices change each day. If you have a wish for gaining unlimited traffic on your websites then must purchase our plan first because we are providing unlimited bandwidth which push and force your websites at high-level. Our Company is Certified because we provide SSL Certificate which secure your website and internet connection. SSL is the Secure Sockets Layer which save all of your data that sent between two systems or computers. Secure sockets layer stops hackers from scanning, studying, and changing your private information. We provide PING and low latency to our customers. PING is internet packet that can be transferred in no time. In fact, low latency is the amount of time that how much time spends in transfer internet data packet from one destination to another destination. We provide TOS which is a documented agreement or Terms of Service between a service provider and a customer during purchasing the plan. In TOS agreement, you must have to follow rules and regulations.
Key Advantages of VPS Server Italy, Rome, Milan
Our hosting Company is providing the key advantages of Virtual Private Server Rome, Milan as shown below,
It provides you complete flexibility. We barely stop unlawful and illegal attempts into your websites. No one can hack your private information because your Server is private. We also provide DDoS attack to secure your site.
It provides you Software installation ability absolutely for free. As our Virtual Private provides you Dedicated hosting, so, you have complete control on your Server, and you can change, download or install any kind of Software which you want.
It provides you 100% uptime. You will be provided all Dedicated resources which are obviously mentioned in the plans. Your resources depend upon to your cost that how much you pay. If you pay more, you will get more additional resources. So, your business or sites will perform much better and good.
It provides you reliability and 24/7 customer support. You will get extra storage space of NVMe and SSD disk drives which is not finite. Our Engineers and IT Specialists are available in twenty-four hours a day, and seven-days a week.
100% Italy Based
We are providing 100% Italy based possessed and managed Virtual Private Servers which are situated in our Tier 3 Data Center. If you want to grow your business or traffic of your sites then must purchase our plan.
Unexpected Value
If you compare our company with other hosting companies then you will see that we are providing the unexpected prices of our plans which are absolutely easily affordable. So, must contact to our support team.
1 Gbps Network
We know that you are worried about slow downloading speed because of low mbps internet. Now, you have not to worry because we are providing 1 Gbps network speed which is enough to download anything.
SSD and NVMe Drives
If you again see our Rome and Milan plans then it's clearly mentioned that we are providing both SSD and NVMe disk drives which have maximum storage to handle your computer system immediately.
Unlimited Traffic Per Month
Our web company is the best service provider, since, after purchasing our cheap plan, you will get guaranteed unlimited traffic per month because we are providing a package of unlimited Bandwidth.
Linux At Your Own Choice
Our Virtual Private Servers have the powerful ability to run Debian, CentOS, Fedora, and Ubuntu. So, you are able to install Operating Systems at your own choice, and grow your business right now.
Plesk On Windows
We are offering Plesk for Windows, it is best for you to manage a website. Plesk is a business web hosting and server data center computerization software. If you want to install Plesk then you will need a Windows Server machine because, without it, you can't install it. We are also offering Control Panels such as cPanel, and Direct Admin which helps a lot to manage websites. You can calmly enter the data, and save it in the file manager. We are also offering Windows Server 2019, STD, and Windows 10 Pro. If you need additional or extra resources on your plan then we definitely provide it, but, you have to pay extra. For more information, our Technologists and Engineers are available for you, and we have 24/7 customer assistance.
Efficiency and Convenience Boosters
Resource
Additional IPv4
Management
Windows Server 2019 / Windows 10 Pro
cPanel / WHM Licenses
Plesk Obsidian
---
Do you have largest VPS Plan?
Yes, we have the largest Virtual Private Plan which has many benefits at very low-price. This plan contains CPU Core x24, 32 GB Memory, 400 GB NVME storage, Unlimited Bandwidth, 1 Gbps network port, and OS. So, you can comfortably buy this largest plan at anytime.
How much is CPU Speed?
If you should know about CPU speed then must be noted it has maximum speed which is necessary for your computer. In Rome Data Center, we are providing Core x24 CPU. In Milan Data Center, we are providing Core 4 CPU. Our Virtual plan is very profitable for you.
What Control Panels do you provide?
We mostly provide Direct Admin and cPanel on our Virtual Private Linux OS affordable plan. We support to our customers twenty-fours a day through calls and emails. We provide Plesk Obsidian for Windows, and our IT Specialists and Engineers are working very hard for you.
Can I pay Yearly?
As you can see the above Rome and Milan cheap plans which are available on the monthly basis. You will get all Dedicated resources such as CPU, RAM, Bandwidth, SSD Storage, NVMe Storage, 1 Gbps internet port, and OS on monthly basis. For more information, contact to our Support team.
What is the main benefit of Italy VPS Hosting?
The main and the most important benefit of this hosting is unlimited traffic. Now, without any effort, you can get 2 Gbps Bandwidth which has a huge collection of data. This data really supports you a lot to get infinite and unbounded traffic on monthly base. So, be ready for success.
How can I buy VPS Italy?
You can easily buy our Virtual Private Hosting right now because we have much shortcut payment methods, for example, you can purchase our plan through PayPal account, Perfect Money account, or last one is Cryptocurrency. So, it's your own selection that which method is easy for you.
---