VPS Server Hosting Iceland
Hafnarfjordur as DC Location
BTC / Crypto Payment Gateways
In the ever-evolving world of technology, the demand for reliable and high-performance hosting solutions has never been greater. Businesses and individuals alike are constantly seeking hosting options that offer speed, security, and flexibility. If you're in search of such a solution, look no further than Iceland VPS Server Hosting. Our VPS hosting service is packed with features to meet your diverse needs. With cutting-edge DDR4 RAM technology, your virtual private server will experience lightning-fast data processing, ensuring optimal performance. A robust 2 Gbps internet shared port guarantees high-speed connectivity, enabling seamless access to your VPS server from anywhere in the world. We don't compromise on storage either, as our use of SSDs (Solid State Drives) significantly reduces latency and ensures rapid data access, resulting in quicker load times for your applications and websites. Security is paramount, and we take it seriously. Iceland VPS Server Hosting offers secure connections to keep your information safe from potential threats. Additionally, our fast provisioning system minimizes downtime, ensuring your VPS server is up and running swiftly. You have full control with root access, and we offer a range of Linux operating systems, including CentOS, Ubuntu, and Debian, for complete customization. For Windows enthusiasts, we provide Windows Remote Desktop Protocol (RDP) access, compatible with Windows 2016, 2019, and 2022. Your server's security is fortified by robust internal datacenter firewalls and routers. This makes Iceland VPS Server Hosting an ideal choice for VPN and proxy services, where secure and high-speed access is paramount. We employ KVM (Kernel-based Virtual Machine) virtualization technology, offering scalability and isolation for optimal server performance. Plus, our dedicated support team is always available to assist you with hard reboots, OS reinstallation, and any technical issues you may encounter.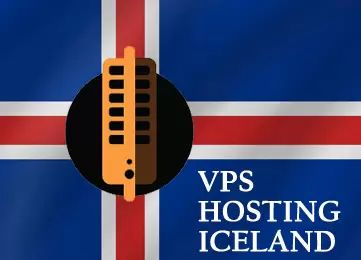 Iceland Geolocated VPS Plans
Enjoy the confidence of Geolocated IPv4, lightning-fast provisioning, a stable connection, and the industry's most competitive prices. Purchase a pre-configured node with a range of resources tailored to various plans, enabling you to swiftly kickstart your online work within the borders of Iceland.
CPU Cores
RAM
SSD Storage
Bandwidth
Port
OS
Price
01
1 GB
15 GB
1 TB
2 Gbps

$19.99

/ Month
Order Now
01
2 GB
20 GB
2 TB
2 Gbps

$28.99

/ Month
Order Now
02
4 GB
45 GB
4 TB
2 Gbps

$49.99

/ Month
Order Now
02
6 GB
75 GB
6 TB
2 Gbps

$64.99

/ Month
Order Now
02
8 GB
100 GB
10 TB
2 Gbps

$89.99

/ Month
Order Now
04
8 GB
100 GB
10 TB
2 Gbps

$139.99

/ Month
Order Now
---
Buy Dedicated Server in Sweden
If you prioritize Dedicated Hosting over virtualization but wish to remain within the same region, you have a plethora of options to choose from. Among our extensive array of dedicated server locations, to ensure low latency for your customers in Iceland, we advise you to compare our Sweden-based dedicated servers and select the configuration that best suits your needs.