VPS Server Hosting South Africa
If you have any kind of plans to market your goods, services or have to launch your website with a unique South Africa based IP then your first choice should be to do this task through a VPS Server in South Africa to acquire best results of your efforts.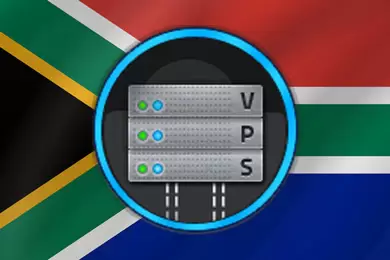 Linux or Windows OS
Great Network
Quality Support
LXC Virtualization
Secure Facility
Free Re-installations
Best Market Price
Top quality Hardware
Doha Data Center
South Africa VPS Hosting Plans
Select your most suited specification in cheapest cost available for this location.
CPU Core(s)
Memory
SSD Storage
Bandwidth
OS
Price
01
1 GB
30 GB
200 GB / 100 Mbps

$21

/ Month
Order Now
02
1 GB
50 GB
400 GB / 100 Mbps

$35

/ Month
Order Now
04
2 GB
100 GB
800 GB / 100 Mbps

$60

/ Month
Order Now
06
4 GB
150 GB
1200 GB / 100 Mbps

$109

/ Month
Order Now
02
3 GB
100 GB
500 GB / 100 Mbps

$65

/ Month
Order Now
04
6 GB
200 GB
700 GB / 100 Mbps

$95

/ Month
Order Now
06
8 GB
400 GB
Unlimited / 100 Mbps

$135

/ Month
Order Now
08
12 GB
500 GB
Unlimited / 100 Mbps

$199

/ Month
Order Now
---
Neighbouring Locations
Maybe you are also interested in other nearby locations for having even lowest latency.
Unique

Saudi Arabia VPS Servers
Purchase from USD.15/mo

Pakistan based VPS Hosting
Cost from USD.35/mo

UAE VPS Server Hosting
Deploy from USD.29/mo
Cheap South Africa Virtual Private Servers
As we understand your needs and the approach to have a VPS from this particular location in cheapest market price to boost you online visibility throughout the Middle East and specifically in South Africa so we have introduces our less margin rates to avoid over charging and for enhancing our client's trust in our services and way of doing business.
What is The best
Acquire the most what you should have from a hosting provider.
South Africa Servers
With fully South Africa based servers you will find the best and fast services. Your VPS servers are safely located within one of the high performing data centers.
SSD storage
For quicker page loads, faster databases, and great overall speed, all Virtual Servers come with high-performance SSD storage.
99.9% Uptime Guarantee
You will have the latest VPS hosting experience with our uptime guarantee of 99.9 percent. All resources are installed with RAID infrastructure.
Addons Feature
Attach the best suited elements to your container for managing it easiliy with all value added features.
VPS Upgrades
Available Addons
Additional IPv4
Windows Server 2012, 2016, 2019
cPanle / WHM Licenses
Plesk Obsidian
---
South Africa VPS FAQ:
VPS is a software level or physically virtualization of a dedicated server into various compartments as per required resources. Tow each container we can assign different amount of dedicated RAM, Disk Space, Number of CPU cores and bandwidth.
All provisioned VPS from South Africa location will be provisioned through South Africa based data center.
---
Any Query?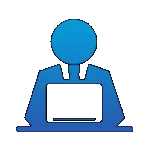 ---