VPS Server Hosting in Brazil
With Distinction of ninth biggest world's economy, fifth largest country with area and sixth huge territory as per population metrics, Federative Republic of Brazil has a huge potential and influence in any international affair. As this part of earth is, the mixture of various traditions so there is a lot of variety to work in. People are expressive with highest literacy rate and internet understanding. Many renowned brands have their offices already in Sao Paulo and in other cities of Brazil. So, keeping the above fact in mind, we have decided to offer web hosting services from its surface. As we know, there are other Latin states with same mentality and way of living so to provide the road of business via line through world's best hosting carrier is our main goal. For it we are presenting top quality Brazilian VPS Server Hosting which is physically live through Rio de Janeiro to issue a lowest latency throughout Latin America and to pass on fastest loading experience. In this latest optimized business environment, everything must be advanced and updated so we designed all our servers with 20X faster adaptability to maintain this versatility. With the high-performance servers, every feature is expandable according to business requirements.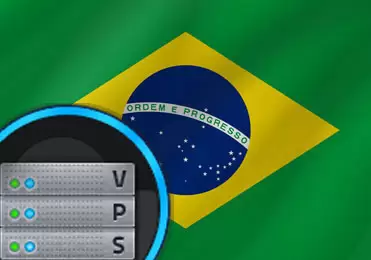 KVM and OpenVZ
HDD and SSD Storage
Re-installation Support
Centurylink Tier 3 Data Center
99.9% SLA Guaranteed
Root access
100 Mbps internet Port
DDoS protection up to 100gbps
The Rio de Janeiro DC
Brazilian VM Price and Plans
Go through various features, resources and prices, match one comes best on your needs and place your order to go live from within Brazil. Our rates for any configuration is the best in industry as per specification, you can include various other aspects after clicking on order now. Every package is extracted with lesser to more CPU, RAM, Traffic and Space to make them usable for requirements for all kinds of users from individual to corporate entities. Basic after sales support is also included.
CPU Processors
Memory
Storage
Bandwidth
OS
Price
1x1.6ghz (KVM)
1.5 GB
30 GB SSD
20 gb on 10mbit link

$31

/ Month
Order Now
1x3.2ghz (KVM)
4 GB
60 GB SSD
100 gb on 100mbit link

$45

/ Month
Order Now
2x3.2ghz (KVM)
8 GB
120 GB SSD
200 gb on 100mbit link

$75

/ Month
Order Now
4x3.2ghz (KVM)
16 GB
240 GB SSD
400 gb on 100mbit link

$143

/ Month
Order Now
1x3.4ghz (OVZ7)
4 GB
125 GB HDD
100 gb on 100mbit link

$47

/ Month
Order Now
2x3.4ghz (OVZ7)
8 GB
250 GB HDD
200 gb on 100mbit link

$82

/ Month
Order Now
4x3.4ghz (OVZ7)
16 GB
500 GB HDD
400 gb on 100mbit link

$149

/ Month
Order Now
8x3.2ghz (OVZ7)
32 GB
2000 GB HDD
500 gb on 100mbit link

$219

/ Month
Order Now
---
Abutting points for virtual server solutions
You have the rights of acquiring a virtual solution for your hosting demands which comes fit in your project's feasibility that is why instead of offering you limited options we made a vast field for you to select. To introduce your services and brand in a targeted area with number of destinations and to make faster speed of data transfer, you may always want to host your online apps, websites and other resources from multiple nearby locations. If it is so then browse other close by territories to launch your virtual containers under one account and management.

Buenos Aires VPS Server
Buy from USD.28/mo

VPS Hosting Santiago
Deploy from USD.59/mo

Cheapest USA VPS Hosting
Offered from USD.31/mo
Dedicated Server Latin America
Along with premium virtual hosting plans, we are happy to inform you that now you can avail dedicated high reliance servers from same place.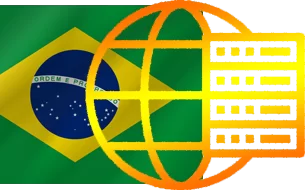 Cheap VPS Hosting Brazil
Your intents are to work and business in South America by utilizing the online surface of this origin, your wish is to have a dedicated resourced machine without any shared environment and price must be industry's cheapest then the solution for all queries is reliable VPS Hosting in Brazil. Now the next big thing to take into account is the vastness of Brazil itself so to overcome this matter, we have hosted virtualized containers from a geographically central city as Rio de Janeiro through which can gain about equal latency from all parts of North America. We authorize any hosted vps with KVM or OpenVZ virtualization, depends upon your requirements and budget about what option you want to proceed with though the costs are even very lesser when you will compare it with other parts of this region. With our VPS plans you can avail SSDs as well as HDDs, again if you want to get extra ordinary speed and fast operation, you should go with SSDs. We do not enforce so many restrictions on the way how you want to consume it so every node can be employed as web, mail, proxy, game servers or for any other legal uses. If your interest is only to do research and development or have to establish a .net based project live under this vicinity then only remote desktop connection with windows server license would be enough though later for your ease you can get plesk obsidian installed to manage your hosting need through a control panel. A middle level DDOS attack can be blocked but those instance which are found as a continuous victim may be cancelled due to stability of other users.
Brasil Virtual Private Server Provider
With most advanced KVM virtualization method, we are superior virtual private server provider from Rio de Janeiro based Datacenter in Brasil. You will obtain not only a virtualized machine upon ordering but a full fledge virtualization solution under a Tier III+ data center with all advanced facilities like 100% uptime due to power backups, firm colling system, best internet operators and top-class hardware. All nodes will be installed with your preferred operating systems whether it is a Linux based distribution or a windows server version. Provisioning process will not take longer and all OS will be delivered with an access of high-end user like root or Admin. By Centurylink facility, we can offer you white listed IPv4 ranges for main server IPs as well as for additional IPs to use for DNS and mail servers. With each plan, there is different internet speed available, you can configure same resources of container with different uplink by including it through addons. High traffic is the part of any plan though upon over usage, you will be charged for extra at the end of billing month. One last but not the least mentionable fact is the secure transmission with all data security for your hosting business when you will purchase a VPS from our company as we have taken maximum measures to safeguard all DC internal matters. If you are not master in managing external hosting affairs, you can put this burden even on us by putting management facility in the cart with monthly subscription.
Premium Hardware
Every componant from rack to mukti core server, from processor to power, from cooling system to internet devices, from memory cards to monitoring system, from networking cables to routers is being used of standard.
OpenVZ and KVM
To achieve the goal of presenting less charges as well as best quality of services and long term subscription, we decided to involve market's two most renowned and updated virtualization types, OpenVZ and KVM.
Integrated Firewall
Newly generated protection systems are used to customize the systems. Ensure the firewalls' enterprise stability as the first defensive line and protects the servers from harmful Internet traffic.
Execution Freedom
About all known ports are opened in internal firewall though you can ask for any other port to open on which you want to live a specific service, also every provisioned machine will be presented with root level user to perform any operation freely.
100% Uptime
Get a 100% guaranteed power and network uptime assurance for all major routing devices within the network. We promise that your system will not affect by any kind of network error due to our stable internet carriers and versatile power backups.
Low Continent Latency
Trough our best networking practices, fastest available internet connection, selection of geographical location of data center, deployment of quality DC infrastructure, we made it possible to obtain least latency throughout Latin American Continent.
Compulsory for management satisfaction
We have included everything which be used to enhance the quality of business for which you buy a machine yet you are free to add anything else from addons which may make your hosting experience unique. You can add numerous kinds of plugins, control web panels and even extra resources with your machine for making its performance even better and trouble free. There are available paid scripts, full management, security addons and much more to boost the speed of your nodes. To be worry free, we recommend you to include them so that you can emphasize on your business and we can take best care of your machine in every prospective. Windows Server licenses will be added soon once we will start offering Windows based OS with Brazilian VMs.
Rio de Janeiro VPS expounder
Available Addons
Additional IPv4
Windows Server (Coming Soon)
cPanle / WHM Licenses
DirectAdmin
Management
---
Brazilian VPS FAQ:
Usually when you are to make online presence for a distinct purpose as well as from a particular region through a hosting environment where no one can interfere in your allocated resources and ahead of all you want such facility in lowest budget.
Our engineers will start setting up your machine as per ordered resources just once your number will come in queue after payment verification but normally it takes maximum 12 hours for provisioning.
All nodes are given fundamental security designs and improvements before conveyance comes under DC side yet it is you who has to make you instances more secure by deploying interna firewall and other security solutions.
Currently, only flavors of Linux operating systems are available but we are planning to introduced Windows server / RDP in near future.
Our VPS servers are located in Rio de Janeiro, Brazilian based secure and fully redundant data centers.
---
Any Query?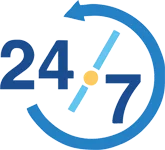 ---