VPS Server Brzail
vpsandserver has all web features according to your business needs to fulfill web services. In this latest optimized business environment, everything should be latest and updated. We provide the best VPS services to our all Brazil-based clients. we design all our servers with 20X faster adaptability. With the high-performance servers, every feature can be expanded according to business requirements. Now virtualize your server with fastest and low latency activity.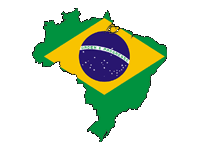 iPv4/iPv6
Security Standards
Anytime Support
Minimum Latency
Trojan detectors
Telnet access
Worldwide Customers
Custom options
Lowest Rate
Get Our Servers With Easy Support
You can buy or get our best plans with easy effort. Various payment forms are available with the preferred choice. In a short time after payment, you'll finish the procedure. Our support team is ready to help.
---
We designed all plans regarding customer needs
We have several affordable and reliable plans, including cheap and new VPS systems, ready for use in Brazil.
CPU Model
ECC Memory
SSD Storage
Bandwidth
Price
4x 3.2 GHz Intel® Xeon E3 1225
16 GB
2x 128 GB
5 TB

$99

/ Month
Order Now
4x 3.2 GHz Intel® Xeon E3 1225
32 GB
2x 256 GB
10 TB

$149

/ Month
Order Now
4x 3.2 GHz Intel® Xeon E3 1245
32 GB
2x 512 GB
15 TB

$199

/ Month
Order Now
4x 3.6 GHz Intel® Xeon E5 1620
64 GB
4x 512 GB
20 TB

$299

/ Month
Order Now
6x 3.2 GHz Intel® Xeon E5 1650
128 GB
4x 512 GB
30 TB

$399

/ Month
Order Now
6x 3.2 GHz Intel® Xeon E5 1650
256 GB
4x 512 GB
40 TB

$499

/ Month
Order Now
---
High Generated Tools
We designed all servers with good hardware options. All our servers are up-to-date with modern hardware and software. We describe best functionalities to our clients.
100% Uptime
We know that if the network operates critical applications, you cannot afford to go offline. For this type of situation, we have provided strong availability for all our VPS servers. We guarantee your server to keep 100% uptime available for all purposes.
High Security
We have next-generation firewalls, intrusion prevention, web-app defense,DDoS protection, malware prevention and virus prevention. We have SSL, Tcp, and spam filtering certificates.
On time deployment
The hardware and software highlights you rely upon during your requests are moved to our VPS Server facility around the same time.
Technical Support
Our technical support is always ready to support our customers. Via engineering we have a specialist IT team available to provide communication solutions. They have the experience and can solve any problem efficiently.
Control Panel
Cpanel and Plesk Control panels make your database and the programs that you run on it much easier to manage. Easy to navigate and with a wide range of incredibly powerful integrated management tools. We have a screenshot of the Windows and Linux servers.
Addons Feature
We gives you the opportunity to select some unique "Addons" plans to add to your hosting package. You can attain maximum specifications with minimum pricing. You can also check our different countries Addons plan for your guidance like in TURKEY,JAPAN,HONGKONG.
Web Hosting Upgrades

| Upgrade | Price |
| --- | --- |
| 10 Hosted Domains | $2.50 / Month |
| 25 GB NVMe SSD Storage | $6.00 / Month |
| 200 GB Premium Bandwidth | $8.00 / Month |
| 1 Dedicated IP Address | $3.50 / Month |
---
Frequently Asked Questions:
Q: What is a DNS server?
Ans: The DNS framework is an appropriated database framework. It isn't kept in one area, but instead, bits of it are spread out everywhere throughout the globe.
Q: How would I be able to move record to my site?
Ans: You have limitless access by methods for FTP 24 hours consistently. Everything thought of you as, can make and keep up your site pages alone PC and move records to your site at your hands.
Q: Can I sub separate my space and sell it?
Ans: Indeed, we do empower you to make sub-libraries which you can use to offer sidekicks or clients space as long as its inside our methodology rules. You can in like manner course of action additional FTP accounts with obliged access to a specific registry.
Q:Do you make security settings and optimization?
Ans: All server orders are given fundamental security designs and improvement methods before conveyance, and your side is conveyed in this way.
Q: What is the contrast between VPS versus Dedicated Hosting? Disarrays about VPS and dedicated?
Ans: VPS is made by taking one enormous server and dividing it into a few autonomous servers Virtualization layers are then made to guarantee each virtual condition shows up as an independent server. Each "virtual" server can run its very own working framework and applications. A devoted server is, by definition, related to a solitary client. The customer approaches the full scope of assets on the physical server. This incorporates all system get to, hard drive stockpiling limit, memory, and handling power. Venture level organizations conventionally have the most explicit requirements for devoted servers. Little to medium-sized organizations are frequently most appropriate for a VPS.
Q: Which Hosting Control Panels are Available?
Ans: Every committed or VPS are constrained by a device called a virtualization board, Control Panel. This apparatus enables you to restart all VPS or separate administrations like HTTP, MySQL, and so forth., to screen and deal with every single running procedure and to screen the framework assets devoured and accessible. You can likewise set up server-side projects for some content fueled frameworks to work, show exhaustive Traffic Statistics and Background for every one of the exercises running on the VPS since you will have full root access.
Q: What is contrast among Windows and Linux Hosting ?
Ans: Two sorts of working frameworks are Linux and Windows. Linux is the most generally conveyed web server working framework. At the point when Linux-based facilitating is increasingly normal, website specialists foresee greater usefulness. In any case, Ubuntu is the favored decision, except if you have sites that need explicit Windows applications.
---
---
Any Query?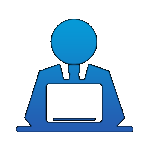 ---
Terms and Services
You are not allowed to use our VPS servers for any kind of illegal use. We are very strict for this harmful uses and utilization, We advised to you must read our terms and conditions before placing an order.