VPS Hosting Turkey
When we analyze things geographically, we come to know, Turkey which was once the state head of Muslim Community is once again being the point of ignition due to its past history as well as its placement on earth. It is in very center of Asia and Europe and have a great access throughout the world. Moreover, one of modern and advanced Muslim nation with abilities of technology and power in the region. Its recent foreign policy is very investment friendly so it is issuing great opportunities to outer world to come and do business. So to avail this chance despite moving your whole infrastructure and hiring staff there, be smart, think smart and simply be live online, open your ecommerce store or do other operations remotely by purchasing a Turkey based VPS hosting server, It will allow you to use the Turkish internet part with no other party involvement and in lowest possible cost than any other solution you are looking for to market your products/services for having your industry's share.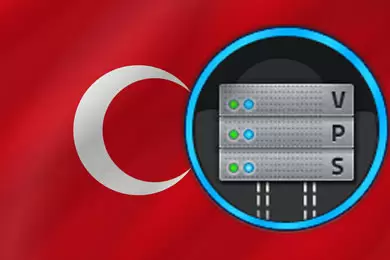 Tier III Data Center
03 Internet Carriers
KVM and OpenVZ Virtualization
Turkish Low Latency
Internal Firewall
Remote Access
Linux and Windows OS
Huge CPU Cores
Full root Control
Cheap VPS Prices in Turkey
When you decide to go with a locally hosted solution and with the ambition to utilize its resources dedicatedly then the best choice is absolutely a virtual server so then the next part is to have it from a trusted provider who can offer you maximum features and sell you this solution in least charges. Being an oldest virtualization company, we are renowned throughout the world so quality is a guaranteed thing with us. About pricing we can challenge you that you cannot find the costs for resource we have against each readymade plan. We have various affordable and reliable packages ready for use in Turkey at low cost, browse below to compare and pick one.
CPU Core (s)
Memory
Storage
Bandwidth
OS
Price
02
01 GB
40 GB
500 GB

$20

/ Month
Order Now
02
02 GB
60 GB
600 GB

$39

/ Month
Order Now
04
04 GB
100 GB
1000 GB

$69

/ Month
Order Now
04
08 GB
250 GB
1000 GB

$99

/ Month
Order Now
01
2GB ECC DDR3
40 GB Raid10 SSD
1000 GB

$43

/ Month
Order Now
02
4GB ECC DDR3
50 GB Raid10 SSD
1500 GB

$70

/ Month
Order Now
04
4GB ECC DDR3
60 GB Raid10 SSD
2000 GB

$85

/ Month
Order Now
08
8GB ECC DDR3
100 GB Raid10 SSD
3000 GB

$129

/ Month
Order Now
08
16GB ECC DDR3
150 GB Raid10 SSD
5000 GB

$179

/ Month
Order Now
---
Virtualization Solutions in Vicinity
To free your arms and existence in the world, we do not stop you only at one point but have opened new directions where you can avail the same better level of virtualization facilities under one management panel. This will absolutely allow you to browse the internet from other relevant destinations as well as to launch your products and service there on the go.

Pakistan based VPS Hosting
Cost from USD.30/mo

UAE VPS Server Hosting
Deploy from USD.15/mo

Cyprus VPS Server
Begin from USD.23/mo
Turkey based Dedicated Server
Want to stick with Turkish destination, moreover looking for a higher number of resources and lofty specification of machine. Check our presented heavy resourced fully dedicated servers.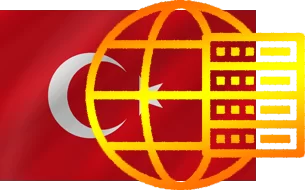 Turkey Virtual Private Server Company
Our company relies on brands such as DELL and Fujitsuthe as a result your risk of failure is very low thanks to the new generation machines and processors. If you are looking for VPS in Turkey so you can fully rely on us because consumed energy and Internet Infrastructure is fully redundant and of tier3 Standards. Due to the high read and write speeds of SSD disks, your server responds very quickly to transactions, since we use pro ssd disk on our servers, your speed will be doubled especially for wordpress sites. Insatnces are connected to gbit ports through Turkey's leading data centers directly exit to the telecom backbone with professional routers and switches. Moreover, If you want to back up your data, you can get the backup disk of the size you want from the special backup nas unit. You can also request a custom backup to back up the entire server. Our company has extra features with Linux and Windows hosting including user-friendly control panels. All VMs are kept with high-level of security and network connections with unlimited bandwidth and virtualization technology. We are Presenting the swift VPS hosting in turkey to optimize your experience for fetching handful business clients. Nowadays our services are available at a very reasonable price and with low latency and fast loading practices. You have to feel free to contact in a time of any disastrous situation because our user-friendly technical team is always available for your convenience. Counting all the given aptness, you can better recognize us the best virtual private server provider for Turkey based live nodes.
Cheap Turkey based Windows and Linux VPS Servers
You can amuse with freedom of ordering Windows Server or Linux based operating systems with any of our show cased virtual plans. There we have a huge variety of operating systems especially in Linux which includes most common versions of Debian, Ubuntu, CentOS and Fedora. The leverage to buy a VPS from this location from us is the cheapest price with top notch quality of services. Let us explain what you will get as quality, KVM and OpenVZ virtualization, 1Gbit/s default internet port, DDoS mitigation, Fast local apps and site loading, 3 back-end internet carriers, DELL powerful hardware, voxility protection and hardware firewall. Now let we narrate the versatility and suitability of our data center, after buying a Turkey based vps, you can utilize it for whatever purpose you want like it can be used to make a proxy, game, web, email, CDN or exchange server. For windows based virtualized nodes, the basic use is to access and aces the search engine results from that particular part of universe through the browser available in remote desktop. Unlike other providers, our data center is located not in Istanbul but in Izmir which will give you even better and unique experience while comparing with your competitors.
Performance
With ultra-high security measures and over many years of managed hosting experience, our semi-managed VPS servers are the best overall Platform in Turkey. All virtualized instances are kept up to date and presented to you with modern hardware and software.
Powerful Servers
The new Dell Hardware and Storage System provides you with impressive results. Our state-of-the-art data center will hold you in extreme conditions. You can find us friendly and responsive in case if there will be any hardware failure.
Enhanced Network
All Services are provided from Turkey's best Data Center with high quality redundancy and various internet providers to offer you numerous IP ranges for testing and selecting the one which can provide you lowest latency in the region.
Customization
Our VPS Hosting also gives you full access, even though we can customize your server for you. Simply add new scripts, program libraries or configure everything you need through root access and rest put on our shoulders to perform for you.
KVM Virtualization
As we believe highest standard of services so with both Linux and Windows VPS, you can avail KVM, the most mature virtualization approach so far, responsible to authorize your all resources on hardware level with maximum efficiency and output.
Quickest Provisioning
Our priority is totally programmatic for delivering a server after installation as there is always an installation queue, ordered are being provisioned in the number as received. Ou best approach is always there to send welcome email with credentials asap.
Virtualization Booster
For a more well-built and uncomplicated handling of machine, you always need something extra. Sometimes, you may need some basic configurations to execute but most of time a lot more complex management is required. In such layouts, various plugins, features and scripts are available as readymade which can prevent you to do those complex things yourself but to buy their licenses and get them installed in your container for a most advanced, updated, well coded and optimized experience on the go.
Feel free to ask support if you are to install or to customize something to avail special solutions.
Node Customization
Upgrade
Additional IPv4
Additional RAM
Windows Server 2008, 2012
cPanle / WHM Licenses
Plesk Obsidian
---
Turkey VPS FAQ:
Once you will order a Turkish virtual private server, it will be installed and provisioned through data center located in Izmir city of Turkey.
It should not take more than 6 hours after verification of order and payment but in worst case, it can take 24 hours for server delivery.
All most popular Linux based operating systems as well as two versions of windows operating systems are available, all Linux distributions are free of cost whereas windows have a monthly license fee.
As it is a kind of dedicated hosting so we deliver you your nodes with highest level of privileged user, root in case of Linux OS and Administrator for RDP/Windows OS.
Izmir based data center is classified or certified as Tier III level data center, equipped with all modern technologies to match with your needs and to perform any complex and customized solutions.
---
You need Any Solution?
Our Technical support is always ready for customer support. We having a specialist IT team available that can provide solutions at the point of contact. They have the necessary expertise and actively able to deal with any problem though only basic support is included in provisioning of each server but you can add full management as addon.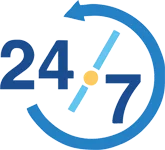 ---