Turkey VPS Hosting Servers
We are Presenting the swift VPS hosting in turkey to optimize your experience for fetching business clients. As per your requirement, we are dealing best CPU cores, wide disk space, Linux/Windows OS & wide Bandwidth. All servers customization freely allowing you to present authentic and reliable web hosting in TURKEY. Nowadays our services are available at a very reasonable price and with low latency and fast loading participation In Turkey VPS server. You have to feel free in a time of all disaster situations because our user-friendly technical team is always available for your convenience.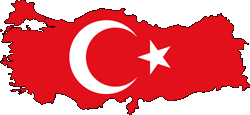 Ddos Detection
Multiple Internet Carriers
24*7 Support
Low Latency
Server Firewall
Remote Access
50,000+ Customers
Starts From $10
User guide
Easy steps to buy our Hosting
Now you can buy or get our Turkey cheap VPS easily. We have different payment methods that you can avail of with your desired option. You just have to click your plan and go to the payment area. After payment, you will be able to attain your plan within a few times. Our Support team is always available for your guidance.
---
VPS SERVER TURKEY

Our solutions also take account of economic needs and concerns. You will continue to increase business performance to smart awareness. The new hosting options and affordable prices are also offered by our site. We serve our products, including troubleshooting, installation, distribution and many more things. We have various affordable and reliable packages ready for use in Turkey at low cost and new VPS services.
CPU Model
ECC Memory
SSD Storage
Bandwidth
Price
4x 3.2 GHz Intel® Xeon E3 1225
16 GB
2x 128 GB
5 TB

$99

/ Month
Order Now
4x 3.2 GHz Intel® Xeon E3 1225
32 GB
2x 256 GB
10 TB

$149

/ Month
Order Now
4x 3.2 GHz Intel® Xeon E3 1245
32 GB
2x 512 GB
15 TB

$199

/ Month
Order Now
4x 3.6 GHz Intel® Xeon E5 1620
64 GB
4x 512 GB
20 TB

$299

/ Month
Order Now
6x 3.2 GHz Intel® Xeon E5 1650
128 GB
4x 512 GB
30 TB

$399

/ Month
Order Now
6x 3.2 GHz Intel® Xeon E5 1650
256 GB
4x 512 GB
40 TB

$499

/ Month
Order Now
---
Performance
With ultra-high security measures and over many years of managed hosting experience, we managed VPS servers are the best overall value in Turkey. All our servers are kept up to date and presented to you with modern hardware and software.
100% Uptime
We know that If your server runs critical applications, you cannot afford for it to go offline. For that kind of situation, we Established a high availability of our all VPS servers. For all consequences we guarantee the high availability, we ensure that your server will stay online by 100% uptime.
Security
We have next-generation firewalls, intrusion prevention, web app security, DDoS protection, and malware and virus prevention. In addition, also we provide SSL certificates, dedicated IP addresses and spam filtering.
Fast deployment
Our VPS Server establishment is conveyed around the same time by setting equipment and programming highlights that you lean toward during requesting.
Technical Support
Our Technical support is always ready for customer support. By technical, we having a specialist IT team available that can provide solutions at the point of contact. They have the necessary expertise and be actively able to deal with any problem.
Control Panel
Great control panels make you much easier to manage your server and the applications which you run on it. Our servers are managed by Cpanel & Plesk (for both Windows and Linux servers).That is Easy to navigate and with a wide range of incredibly powerful, built-in management tools.
CPU-Optimized
Compute specialized private virtual servers with dedicated work loading CPUs, which rely more on CPU than on RAM.
Standard
Virtual private servers with common CPU configurations designed to handle adjustable CPU-level workloads.
General Purpose
Virtual private servers with a good memory balance and advanced computation hyper-threads from the best processors.
Addons Feature
Together with your hosting account, vpsandserver gives you the opportunity to demand some unique "Addons" plans to add to your hosting package. You can attain more than 100 sub domains and extra server features. You can also check our different countries Addons plan for your guidance like in BANGLADESH,JAPAN,HONGKONG.
You can attain maximum specifications with minimum pricing .
Web Hosting Upgrades

| Upgrade | Price |
| --- | --- |
| 10 Hosted Domains | $2.50 / Month |
| 25 GB NVMe SSD Storage | $6.00 / Month |
| 200 GB Premium Bandwidth | $8.00 / Month |
| 1 Dedicated IP Address | $3.50 / Month |
---
Frequently Asked Questions:
Q: Which Hosting Control Panels are Available?
Ans: Ans: There are many hosting and server management panels are available in the market but we recommend the most powerful and popular Plesk Obsidian for Windows and cPanel/WHM for Linux based Operating systems.
Q: What sort of Servers do you use? What's more, shouldn't something be said about transfer speed?
Ans: All PC frameworks are custom-expand on giving improved degrees of control, adaptability and the capacity to remotely envision and resolve issues before they influence your administration.
Q: How do I move record to my site?
Ans: You have boundless access using FTP 24 hours every day. All things considered, you can make and keep up your site pages alone PC and transfer documents to your site at your hands.
Q: Can I sub separate my space and sell it?
Ans: Indeed, we do enable you to make sub-registries which you can use to offer companions or customers space as long as it's inside our approach rules. You can likewise arrangement extra FTP accounts with constrained access to a particular registry.
Q:Do you make security settings and optimization?
Ans: All server orders are provided with necessary security configurations and optimization procedures before delivery, and your side is delivered in this way.
Q: What is the difference between VPS vs Dedicated Hosting? Confusions about VPS and dedicated?
Ans: VPS is created by taking one massive server and partitioning it into several independent servers Virtualization layers are then created to ensure each virtual environment appears as a standalone server. Each "virtual" server can run its operating system and applications. A dedicated server is, by definition, associated with a single client. The client has access to the full range of resources on the physical server. This includes all network access, hard drive storage capacity, memory, and processing power. Enterprise-level companies ordinarily have the most specific needs for dedicated servers. Small to medium-sized businesses are often best suited for a VPS.
Q: What is difference between Windows and Linux hosting ?
Ans: Two types of operating systems are Linux and Windows. Linux is the most commonly deployed web server operating system. When Linux-based hosting is more common, web designers anticipate more functionality. But Ubuntu is the preferred choice unless you have websites that need specific Windows applications.
---
You need Any Solution?
Our Technical support is always be ready for customer support. By technical, we having a specialist IT team available that can provide solutions at the point of contact. They have the necessary expertise and be actively able to deal with any problem.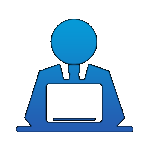 ---
Our Reliability and Benefits:
"vpsandserver" is a company that is based on all kinds of servers including VPS server, Dedicated server, Shared server, Cloud servers. Our company relies on the full time of server features that are needed for all kinds of websites running. Especially in Turkey, we are dealing with ultra web hosting description. If you are looking for VPS in Turkey so you can fully rely on "vpsandserver". Our company has extra features with Linux and Windows hosting including user-friendly control panels. Everyone can easily handle their hosting account with our provided Cpanel and Plesk Panel. VPS server Turkey based on country level Server houses. All servers are kept with high-level security and network connections with unlimited bandwidth and SSD.