VPS Server Hosting Slovenia
2000 Mbps Shared Connection
Slovenia-based VPS Server Hosting is a powerful solution for individuals and businesses in need of reliable and high-performance dedicated hosting type with a geolocated IPv4 and lowest latency in the nearby surface. With DDR4 RAM ensuring exceptional performance and a 2 Gbps internet shared port for lightning-fast connectivity, your online projects will run smoothly and efficiently. The use of SSD storage not only enhances data access speeds but also boosts reliability. Security is a top priority, with secure connections, internal datacenter firewalls, and routers safeguarding your data against cyber threats. Moreover, the fast provisioning allows you to get your VPS up and running swiftly, while root access for Linux operating systems like CentOS, Ubuntu, and Debian provides complete control over your server environment. If you require a Windows-based VPS, these providers offer access to Windows 2016, 2019, and 2022 servers through Remote Desktop Protocol (RDP). Additionally, KVM virtualization enables easy management of multiple VPS instances, making resource scaling a breeze. These hosting services are ideal for VPN and proxy services, ensuring high-speed, secure connections for your users. Plus, the exceptional after-sales support, including hard reboots and OS reinstallation, guarantees that your server runs smoothly at all times. Slovenia-based VPS hosting offers a comprehensive and high-performance hosting solution that caters to a wide range of hosting needs.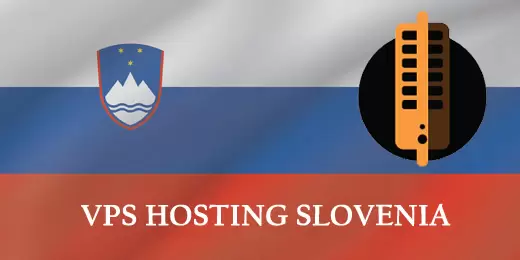 Slovenia VPS Server Plans
Explore an extensive range of KVM virtualization plans featuring top-notch default optimizations, and purchase them with the added benefit of Slovenia Geolocation tagging. Our provisioning process is exceptionally quick, with orders being processed swiftly upon receipt of payment. Additionally, we offer flexible payment options, allowing you to subscribe on a monthly basis using cryptocurrencies, PayPal, Perfect Money, or Credit Cards.
CPU Cores
RAM
SSD Storage
Bandwidth
Port
OS
Price
01
1 GB
15 GB
1 TB
2 Gbps

$14.99

/ Month
Order Now
01
2 GB
20 GB
2 TB
2 Gbps

$22.99

/ Month
Order Now
02
4 GB
45 GB
4 TB
2 Gbps

$35.99

/ Month
Order Now
02
6 GB
75 GB
6 TB
2 Gbps

$47.99

/ Month
Order Now
02
8 GB
100 GB
10 TB
2 Gbps

$69.99

/ Month
Order Now
04
8 GB
100 GB
10 TB
2 Gbps

$109.99

/ Month
Order Now
---
Order in Vicinity Dedicated Servers
If you interested in Dedicated Hosting more than virtualization, yet want to intact in same region, you have variety of options to select from. From our wide range of dedicated server locations, to maintain the latency for your Slovenia customers, we recommend you to compare our Hungary based dedicated servers and choose one of your desired configuration.