VPS Hosting Malaysia
With a Literacy rate of about 95%, Malaysian people have the national religion as Muslim and most advanced nation in Southeast Asia. We would like to straightforwardly come to th point despite including baseless things, not coming in the topic. With an advancement of technology and economy, Malaysia has developed its name in best data centers of the world and especially in Asian region. People and companies around the world found themselves always in need to launch a project, which must be hosted within this vicinity. Moreover, to acquire the great internet speed along with quality DC facilities in cheap prices, this is the top notch location on the planet.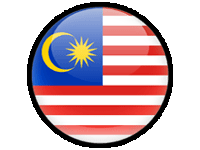 Multi Detection
Multi Base Networks
24*7 Support
Low Latency
Server Adaptability
Remote Reboot
50,000+ Customers
Starts From $10
Custom help
Malaysian VPS Plans
Our VPS server systems took care of the client's needs and issues. With intelligent understanding, you continuously boost your business performance with us. For your convenience, our list of hosting choices and affordable prices is open. The friendly support team is involved in the purchase, delivery, installation, and more of the different hardware products. We have many inexpensive and trustworthy options, including all VPS servers, ready for use and available with all local legalities.
CPU Cores
Memory
SSD Storage
Bandwidth
Price
2
4 GB
50 GB
1 TB

$19

/ Month
Order Now
4
6 GB
100 GB
2 TB

$39

/ Month
Order Now
6
10 GB
150 GB
3 TB

$69

/ Month
Order Now
---
Malaysia's Best VPS Servers
Discover our new robotic VPS servers with guaranteed Uptime and automated OS installation. We deliver fast, efficient, and easy-to-use VPS with super high-speed hard disks and easy control panels. When we deliver our virtual private servers, we have promised our clients the finest VPS experience. Buy now and deploy your server within some time. All servers are protected with SSL and updated firewall. We manage VPS servers by state-of-the-art engineering under a qualified team of engineers and technicians. We work as what is most common in the market to offer most reliable, efficient and quick virtualization solutions. Unlike other low-quality companies, our aim is to deploy KVM based virtualization with any worldly renowned operating system. Along with various premium default items, we welcome you to choose your desired OS from different versions of Windows Server and optimized flavors of Linux. However, there are some additional charges when you will go with windows. We are equally good whether you will utilize your server for only as remote desktop connection, database server, email, game or for proxy. As we have a vast range so all hosting providers, who bought servers for shared hosting can avail the benefits of our cheap prices and all in one shared hosting infrastructure.
Cheap Virtual Private Servers in Malaysia
If you are in search of optimized and quality virtualization from Malaysian location then you can find us best for this niche. Our significance is that we offer to the standard locally hosted virtual machines in cheapest industry's cost with a higher level of experience in installation, provisioning and after sales support.
Class Infrastructure
Industry's high quality machines, Switches, routers, racks, cabling, cooling system, power options, server elements and internet connectivity with internal secure networking is the distinction comes with each location and instance.
Optimized Uptime
Our quality infrastructure gives us as well as our client's less chances of being stuck and live in stone's life. We have established mature networking to make your nodes live with market's advanced technique of virtualization.
Security Guaranteed
We have next-generation firewalls, intrusion prevention, web application defense, DDoS protection, malware and virus prevention or whatever is necessary to block any direct attack though regarding your script, website or app, you are liable.
Windows or Linux
We ensure you availability of all most common operating systems which includes all old and new versions of windows and about all most mature and regularly in use Linux OS (Debian, Ubuntu, CentOS, Fedora), you can even ask the one which is not in the list.
Lowest Latency
With each destination, we have multiple IP ranges, you can test our IPv4 for testing the speed of internet, sending and receiving of packets and load time before placing your order for attaining fastest user experience and lowest wait time.
Customized Support
You will find us best companion of yours in hour of need. We feel others pain so get indulge in solving problems, especially when there would be any kind of outage or when one need a customized and complex diagram to perform for acquiring desired results.
Ignite your presence
"vpsandserver" gives you the opportunity to avail some extra features and options to add to your hosting kit while ordering a fresh instance or for currently running and active machine, in accordance to your environmental and convenience needs. You can choose from most advanced control panel licenses, plugins, elements, machine resources and addons to work in more professional way.
Together with our Addons, you are eligible to get best functionalities of our VPS services. You can attain maximum control and management tools with minimum pricing.
Web Hosting Upgrades

| Upgrade | Price |
| --- | --- |
| 1 cPanel/WHM Licens (5Domains) | $17.50 / Month |
| 25 GB SSD Storage | $8.00 / Month |
| 200 GB Premium Bandwidth | $8.00 / Month |
| 1 Dedicated IP Address | $5.50 / Month |
---
Frequently Asked Questions:
Q: Virtualization is being offer form which city of Malaysia?
Ans: As we have deployed our dedicated servers in tier III data center in Kuala Lumpur so whole virtualization business for this location is done through Kuala Lumpur based VPS.
Q: Can i have test IPs to check latency?
Ans: Yes, of course, you can ask us to email you our ranges of IPv4 so that you can test latancy, ping and packet downloading as well as can measure the speed of our internet port.
Q: After payment, when i will get VPS credentials?
Ans: It did not take much time to our technicians for installing your loved operating systems so after verifying your payment and installation competition, it takes about 6-24 hours to deliver the credentials of your ordered instance.
Q: Can i upgrade VPS Plan?
Ans: Every Yes, at any stage, you can add different elements as addons to acquire more resources or even go for next plan which will give you all fresh resources where you are to deploy whole data again as well as to make all configuration from scratch.
Q: Will You provide root access?
Ans: You will get access to your nodes being a super administrator, in case you order a server with windows OS then it will be provisioned with user "Administrator" and in case of Linux operating system the user will be root.
---
Need More Details?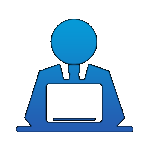 ---
Terms and Services
You are not allowed to use our VPS servers for any kind of illegal use. We are very strict for this harmful uses and utilization, We advised to you must read our terms and conditions before placing an order.