Dedicated Server Malaysia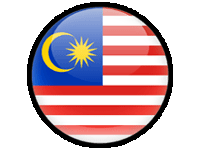 We planned all our packages with financial concerns
Financial needs and concerns have been taken into account in our dedicated server services. You may continue to improve your business performance through our cheap and reliable hosting services. Our set includes the new hosting solutions and affordable prices to your comfort. In accordance with Malaysia's requirements, we have various options, including modern, dedicated servers.
CPU Model
ECC Memory
SSD Storage
Bandwidth
Price
4x 3.2 GHz Intel® Xeon E3 1225
16 GB
2x 128 GB
5 TB

$99

/ Month
Order Now
4x 3.2 GHz Intel® Xeon E3 1225
32 GB
2x 256 GB
10 TB

$149

/ Month
Order Now
4x 3.2 GHz Intel® Xeon E3 1245
32 GB
2x 512 GB
15 TB

$199

/ Month
Order Now
4x 3.6 GHz Intel® Xeon E5 1620
64 GB
4x 512 GB
20 TB

$299

/ Month
Order Now
6x 3.2 GHz Intel® Xeon E5 1650
128 GB
4x 512 GB
30 TB

$399

/ Month
Order Now
6x 3.2 GHz Intel® Xeon E5 1650
256 GB
4x 512 GB
40 TB

$499

/ Month
Order Now
---
SysAdmin Support
Free services are guaranteed, such as OS installation and server migration. In addition, full support for SysAdmin is available on request.
Multiple Network
Our dedicated 100Mbps bandwidth server provides redundant links and effective optimization solutions. It guarantees the efficiency of your server. Besides, you can update your workload specifications accordingly.
Full Customization
You can install and customize Software, plugins, server levels programs, and many more with complete root administrator access. To monitor everything gets all the power on your server.
Virtualization
For various purposes, you can use all the resources on a dedicated server. You can create several reseller accounts for your desired enterprise, for example through virtualization.
Data Mirroring
To guarantee optimal efficiency and uptime, we take full care of your servers all the time. Our RAID scheme guarantees that the data is still replicated on more discs and that it is necessary for comfort.
Flexible OS
Your dedicated server needs the right OS system to work depending on your preferred applications. We both have them, whether it be Windows or Linux. Tell us which operating system you like. And for you, we are willing to pre-install it.
Meaningful Insertions
You may require a server updating, when you feel to grow from a low to high circumstances. Many kinds of solutions will make your progress efficient and remarkable for your desired criteria. All dedicated servers are available for different kinds of add-ons plans in which you may choose a high and affordable plan as per your services requirements. Those features enable you to avail of a chance to qualify a different plug-in, scripts, storages, bandwidth, and more things that are associated with your machine. The advantage of all the above that is, this will upgrade your server with a running dedicated environment and you do need to go other separate plans and resources. Here we present a huge range of addons at a cheap cost. Our company offers you, together with your hosting account, the chance to request some exclusive options.
Web Hosting Upgrades

| Upgrade | Price |
| --- | --- |
| 10 Hosted Domains | $2.50 / Month |
| 25 GB NVMe SSD Storage | $6.00 / Month |
| 200 GB Premium Bandwidth | $8.00 / Month |
| 1 Dedicated IP Address | $3.50 / Month |
---
Dedicated Servers
In Malaysia, we are usually regarded as a trustworthy dedicated server supplier. We are providing consumers the full support when they need and require, our organization will boost its dedicated servers in Malaysia. In the Malaysian networking industry, our company monitors recent developments. Our company aims to thoroughly and generally enhance our consumer service and to change the identity of our company. We now have several server solutions for the citizens of Malaysia. The new dedicated servers on high-speed hard drives are easy and fast to use. When we allow our dedicated server we promise to our customers for surety against security and 100% uptime.
Best Dedicated Hosting Company
With your working operating system, you have the opportunity to pick a great hosting arrangement. With us, you can choose great options for Windows and Linux operating systems. We will give you these servers with high-performance work adaptability. Both servers are ready to use with effective working capacity. You could truly take your business and site to the following stage with our powerful database and our Turbo administration, which has up to 20x snappier page loads than rival Linux dedicated hosting administrations. Another key prerequisite is the capacity to have complete power over your server so now you can arrange your servers that will address your issues. In our answer, you have full root SSH/RDP root get to.
Frequently Asked Questions:
Q: What CPU Types are you offering?
Ans: We solely utilize the crucial, undertaking grade Intel XEON CPUs. We continually redesign our frameworks to the most recent hardware.
Q: What Storage Configuration are you offering?
Ans: Our stockpiling is truly accessible and SSD-fueled, triple-duplicated, multi-controlled and self-recuperating systems better than any RAID setup.
Q: How can i access my dedicated server?
Ans: You have root access to all dedicated servers and you can access everything from remote control on Linux or Windows.
Q: Does your technical team supported 24/7?
Ans: Our support teams are available 24 hours a day. You can reach them through our support portal.
---
Any Query?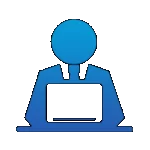 ---