Dedicated Server in Malaysia
Malaysia has many highlights in its stunning and vibrant region. This country is the ideal place to market, with several distinct regions with their trademark characteristics. In recent years, the nation has grown immensely and it is apparent as it experiences it. You can see many modern workplaces and immensely established business platforms, particularly in the capital of Malaysia, Kuala Lumpur. In addition to internal procedures for building efficiencies and reducing costs, Technologists are also expected to create new solutions for consumer satisfaction. A web portal carries out a mission of detailed and fascinating tools. Similarly, dedicated hosting will help if you need to expand quickly and to maintain stringent business standards and global safety criteria. This is a service in which the whole server is devoted solely to one person. Clients who request this plan may have direct control over the root access and hardware requirements for the operating system. The Disk, Memory, Computing Space, and IP will be allocated to it. You may create a stable technology network for your enterprise applications, and also improve the expertise to the scalability of your infrastructure.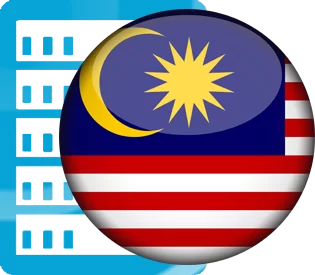 Dedicated Server Plans
You can start with several affordable packages in a new customized devoted climate! Free standard hosting service is offered for all plans. Optional premium system maintenance packages could also be available and provide fully managed support and services. Get Intel Xeon processor server hardware and applications at a minimum discount. All prices of bundles are dependent on your purchase. Our office works 24/7 and is always able to assist you.

---
Neighbouring Server Solutions
If current location is not able to fullfil your latency need or you need different specification then below Dedicated Server locations may be up to your demands.
Coming Soon!

Hong Kong Servers
Under Process Location

Dedicated Hosting Japan
Purchase from USD.199/mo
Malaysia VPS Server
If you want to stick with current destination but want dedicated hosting type in lowest funds then it is better to browse our offered kuala lumpur based virtual private servers.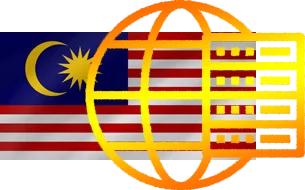 SysAdmin Support
Free services are guaranteed, such as OS installation and server migration. In addition, full support for SysAdmin is available on request.
Multiple Network
Our dedicated 100Mbps bandwidth server provides redundant links and effective optimization solutions. It guarantees the efficiency of your server. Besides, you can update your workload specifications accordingly.
Full Customization
You can install and customize Software, plugins, server levels programs, and many more with complete root administrator access. To monitor everything gets all the power on your server.
Virtualization
For various purposes, you can use all the resources on a dedicated server. You can create several reseller accounts for your desired enterprise, for example through virtualization.
Data Mirroring
To guarantee optimal efficiency and uptime, we take full care of your servers all the time. Our RAID scheme guarantees that the data is still replicated on more discs and that it is necessary for comfort.
Flexible OS
Your dedicated server needs the right OS system to work depending on your preferred applications. We both have them, whether it be Windows or Linux. Tell us which operating system you like. And for you, we are willing to pre-install it.
Meaningful Insertions
You may require a server updating, when you feel to grow from a low to high circumstances. Many kinds of solutions will make your progress efficient and remarkable for your desired criteria. All dedicated servers are available for different kinds of add-ons plans in which you may choose a high and affordable plan as per your services requirements. Those features enable you to avail of a chance to qualify a different plug-in, scripts, storages, bandwidth, and more things that are associated with your machine. The advantage of all the above that is, this will upgrade your server with a running dedicated environment and you do need to go other separate plans and resources. Here we present a huge range of addons at a cheap cost. Our company offers you, together with your hosting account, the chance to request some exclusive options.
Machine Upgrades
Available Addons
Additional IPv4
Windows Server 2012, 2016, 2019
cPanle / WHM Licenses
Plesk Obsidian
---
Best and Managed Kuala Lampur Servers
It is time to switch to the extremes because your platform has outgrown the shared hosting solutions. Our software delivers powerful tools and optimizes performance and speed to ensure the website is operating at the highest level. We recognize that an increasing organization needs more maintenance at all stages. We will focus on other relevant enterprise solutions by taking care of the IT element. The fast-moving RAMs and our powerful servers allow you to manage a high workload on your website. We provide complete device setup and resources management. In addition to high expectations, you will enjoy superior efficiency relative to limited options. The data center based in the city of Kuala Lumpur, which is an accredited Tier III data center providing high class operating facilities. With RAM, Processor, bandwidth, and SSD hard drives, we will adapt your application to the maximum. Furthermore, with our IPMI and reboot over IP technologies, we offer our customers more comfort.
Malaysia Multi Feature Dedicated Hosting
The new Intel technology can be used to select single, dual or quad processors. It has a bandwidth of 100Mbps and redundant multiple uplinks and optimal routing to ensure flexibility to update. Our Business Grade RAID guarantees that the data is still replicated on two or more discs, that is best tailored for secure file, network, database, email servers. In order to ease remote operation, the IPMI interface has shortcut keys; you can turn on and view the console from your place remotely. Pick the rpm, RAM, storage, operating system, and more depending on the company load. Improve customer experience with our low latency levels and improve site efficiency. With a low latency, your network is optimized for quick messaging processing, which enables your clients to seamlessly and efficiently interact with your site.
With your working operating system, you have the opportunity to pick a great hosting arrangement. With us, you can choose great options for Windows and Linux operating systems. We will give you these servers with high-performance work adaptability. Both servers are ready to use with effective working capacity. You could truly take your business and site to the following stage with our powerful database and our Turbo administration, which has up to 20x snappier page loads than rival Linux dedicated hosting administrations. Another key prerequisite is the capacity to have complete power over your server so now you can arrange your servers that will address your issues. In our answer, you have full root SSH/RDP root get to.
Malaysian Dedicated Server's FAQ:
We solely utilize the crucial, undertaking grade Intel XEON CPUs. We continually redesign our frameworks to the most recent hardware.
Our stockpiling is truly accessible and SSD-fueled, triple-duplicated, multi-controlled and self-recuperating systems better than any RAID setup.
You have root access to all dedicated servers and you can access everything from remote control on Linux or Windows.
Our support teams are available 24 hours a day. You can reach them through our support portal.
---
Any Query?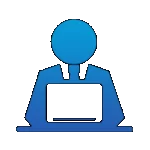 ---