Dedicated Server in Malaysia
Malaysia has many highlights in its stunning and vibrant region. This country is the ideal place to market, with several distinct regions with their trademark characteristics. In recent years, the nation has grown immensely and it is apparent as it experiences it. You can see many modern workplaces and immensely established business platforms, particularly in the capital of Malaysia, Kuala Lumpur. In addition to internal procedures for building efficiencies and reducing costs, Technologists are also expected to create new solutions for consumer satisfaction. A web portal carries out a mission of detailed and fascinating tools. Similarly, dedicated hosting will help if you need to expand quickly and to maintain stringent business standards and global safety criteria. This is a service in which the whole server is devoted solely to one person. Clients who request this plan may have direct control over the root access and hardware requirements for the operating system. The Disk, Memory, Computing Space, and IP will be allocated to it. You may create a stable technology network for your enterprise applications, and also improve the expertise to the scalability of your infrastructure.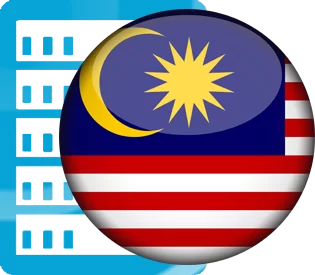 Malaysian Dedicated Server Plans and Pricing
You can start from lower to heavier specs as per your demands as we have several affordable packages in a new customized devoted climate! Free standard hosting service is offered for all plans. Get Intel processor with brand new server hardware and applications at minimum rate. There are no hidden charges, prices will be charges in USD, Upgradation of resources is at one's fingertips in first place.
Processor
Memory
Storage
Port/Speed
IPv4
Price
Intel Core i5
16GB
1TB HDD
1Gbps/Unlimited
01

$119

/ Month
Order Now
Intel Core i7
16GB
2TB HDD
1Gbps/Unlimited
01

$149

/ Month
Order Now
Intel Core i9
32GB
512GB SSD
1Gbps/Unlimited
01

$299

/ Month
Order Now
Quad Core Xeon E3
16GB
2 x 1TB HDD (Raid-1)
1Gbps/Unlimited
02

$169

/ Month
Order Now
Quad Core Xeon E3
32GB
2 x 2TB HDD (Raid-1)
1Gbps/Unlimited
02

$199

/ Month
Order Now
Quad Core Xeon E3
64GB
2x2TB HDD + 2x256 GB SSD (Raid-1)
1Gbps/Unlimited
02

$239

/ Month
Order Now
2 x Quad Core Xeon E5
64GB
2 x 2TB HDD (Raid-1)
1Gbps/Unlimited
02

$369

/ Month
Order Now
2 x Hexa Core Xeon E5X
128GB
2 x 1 TB SSD (Raid-1)
1Gbps/Unlimited
02

$469

/ Month
Order Now
---
Servers from Closest Parts
We are 100% sure that you would be able to achieve the output you were in search of from this particular destination but if it is not so or you want to network other nearby parts for a huge project then you can consider browsing through further areas adjacent to this area of earth.

Hong Kong Servers
Cost starts from USD.99/mo

Dedicated Hosting Japan
Purchase from USD.199/mo
Malaysia VPS Hosting
Looking for a cheapest dedicated hosting solution in Southeast Asia? Your budget is lesser or the only demand for deploying your project is the location and the devoted usage of resources, the top notch option is to purchase a KVM based Malaysian Virtual Private Server.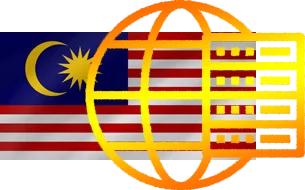 Diversity in Equipment
For utmost flexibility, we have taken care of all customized and complex situations. As a result, with each provisioning you will be up online through a branded machine with all stat of the art components, connected through powerful networking. Moreover, unlike other providers, you will find a variety of machine in respect to the availability of processor type.
Accelerated, Low Latency
To minimize workload and to maximize stability and uptime with lightning fast speed there are numerous specifications you can orders but quickest loading and instant data transferring will remain brisk with each one due to the availability of 1Gbps default internet connection along with un-metered monthly traffic and access to choose from SSD storage models.
Extra Layered Security
Our RAID scheme guarantees that the data is still replicated on more discs and whatever necessary for comfort. Along with every precaution taken being a Tier 3 data center, including internal firewalls, switches and ahead of all default DDoS mitigation up to 1 Gbps for free and more on demand. For even better stability, do not forget to install more drives as backup.
Meaningful Insertions
Despite getting yourself involved in hectic migrations and transformation of data from one disk to other due to shortage of resources in your current machine, you should always look into availabilities, how you can make performance of your current infrastructure better by adding more RAM and Disks etc. You may require a server updating, when you feel to grow from a low to high resources utilization. Many kinds of solutions will make your progress efficient and remarkable for your desired criteria. These Addon features will enable you to avail a chance for inserting a different plug-in, scripts, storages, bandwidth, and more things that are associated with your machine. The advantage of all such elements is that, this will upgrade your server with a running dedicated environment and you will not have to indulge yourself in re-configuring, reinstall and managing numerous aspects.
Machine Upgrades
Available Addons
Additional IPv4
Windows OS 2016, 2019
cPanle / WHM Licenses
Plesk Obsidian
Backup Storage
Distributed Denial of Service
---
Best Malaysia, Kuala Lampur Servers
It is time to switch to the extremes because your platform has outgrown the shared hosting solutions. Our software delivers powerful tools and optimizes performance and speed to ensure the website is operating at the highest level. We recognize that an increasing organization needs more maintenance at all stages. We will focus on other relevant enterprise solutions by taking care of the IT element. The fast-moving RAMs and our powerful servers allow you to manage a high workload on your website. We provide complete device setup and resources management. In addition to high expectations, you will enjoy superior efficiency relative to limited options. The data center based in the city of Kuala Lumpur, which is an accredited Tier III data center providing high class operating facilities. With RAM, Processor, bandwidth, and SSD hard drives, we will adapt your application to the maximum. Furthermore, with our IPMI and reboot over IP technologies, we offer our customers more comfort.
Cheap Malaysia based Dedicated Hosting
The new Intel technology can be used to select single, dual or quad processors. It has a bandwidth of 100Mbps and redundant multiple uplinks and optimal routing to ensure flexibility to update. Our Business Grade RAID guarantees that the data is still replicated on two or more discs, that is best tailored for secure file, network, database, email servers. In order to ease remote operation, the IPMI interface has shortcut keys; you can turn on and view the console from your place remotely. Pick the rpm, RAM, storage, operating system, and more depending on the company load. Improve customer experience with our low latency levels and improve site efficiency. With a low latency, your network is optimized for quick messaging processing, which enables your clients to seamlessly and efficiently interact with your site.
With your working operating system, you have the opportunity to pick a great hosting arrangement. With us, you can choose great options for Windows and Linux operating systems. We will give you these servers with high-performance work adaptability. Both servers are ready to use with effective working capacity. You could truly take your business and site to the following stage with our powerful database and our Turbo administration, which has up to 20x snappier page loads than rival Linux dedicated hosting administrations. Another key prerequisite is the capacity to have complete power over your server so now you can arrange your servers that will address your issues. In our answer, you have full root SSH/RDP root get to.
Malaysian Dedicated Server's FAQ:
As data centers are located in Cyberjaya and in Kuala Lumpur so yes definitely, when you will place order from any of above configuration, upon provisioning, login credentials will include to access through a Malaysia based IPv4.
Yes, while configuring and ordering, you can select Windows OS which is a paid one unlike other Linux operating systems, you can select from 2016 and 2019 versions which will give you access through remote desktop to free utilize it like being locally operations or for any remote project.
Most obviously, you will get an email with SSH or RDP login details within 24 working hours but it can take maximum of 72 hours in case of heavy installations queues.
As a contract, you can buy a machine from 1-month period to maximum 12 months, means you can rent a machine in single attempt for a year.
In case you want more memory and space, you can contact support to update you about the availabilities and pricing.
If, for any reason, you want to cancel your subscription, you must have to process it through client area console or submit a support ticket at least 3 days before expiry.
---
Any Query?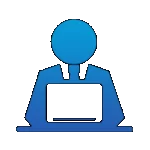 ---