Germany VPS Server
If you have planned to work through European market and have a project to analyze how European search results works then the most suitable, advanced and secure location is to start this kind of job is Germany. We are providing optimized virtualization through best available hardware which includes huge number of resources like Memory, SSD and HDD space, unlimited bandwidth, DDoS mitigation and ahead of all most secured hosting environment under a Tier III data center located in Bayern. Prices are market's low because all provisioned instances are un-managed and we keep little margins.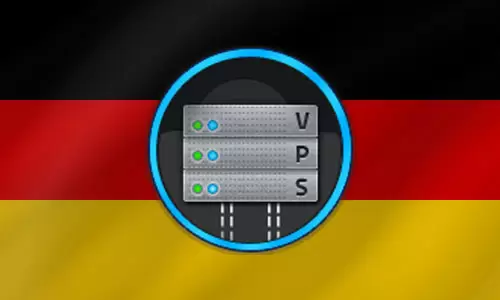 HDD & SSD
Quick Provisioning
DDoS Protection
OS Reinstall and Reboot
Additional IPs
Linux and Windows
Incredible Prices
Focus on Security
Munich based TierIII DC
Get Huge in Low Price
We are introducing lowest costs whereas each plan has high and unique kind of resources in it. Each readymade plan have the ability to sort out the need of various kind of work abilities. First 3 plans are available with big HDD storage whereas other four are complied with a fast SSD drive to deliver a better performance on the go.
Cores
Disk Space
Ram
Transfer
ISP Port
OS
Price
02
300 GB SSD-boosted
4GB
Unlimited
100 Mbit/s

$21

/ Month
Order Now
04
700 GB SSD-boosted
10GB
Unlimited
100 Mbit/s

$32

/ Month
Order Now
06
1400 GB SSD-boosted
20GB
Unlimited
1000 Mbit/s

$49

/ Month
Order Now
04
200 GB 100% SSD
8GB
Unlimited
200 Mbit/s

$26

/ Month
Order Now
06
400 GB 100% SSD
16GB
Unlimited
400 Mbit/s

$39

/ Month
Order Now
08
800 GB 100% SSD
30GB
Unlimited
600 Mbit/s

$67

/ Month
Order Now
10
1600 GB 100% SSD
60GB
Unlimited
1000 Mbit/s

$109

/ Month
Order Now
---
Neighbouring Locations
Maybe you are also interested in other nearby locations for having even lowest latency.

Poland VPS Server Hosting
Get Provisioned from USD.19/mo

Sweden based VPS Hosting
Price Starts from USD.32/mo

Hungarian VPS Hosting
Get Provisioned from USD.29/mo
Virtual Private Server in Germany
virtualization is powered by a heavy dedicated server through different techniques for offering separated and dedicated resources to each user but it is not as simple. If the hardware is not of high quality or infrastructure has old fashioned environment or even technical staff does not have qualities to manage the networking, required software and command required to execute, one may have resources in under charges but may face worst outcome later on. As we are to make partners for long time and have an ambition to deliver the best so we take care of all the points. We have chosen a Tier Three data center in Munich which has all the capabilities to ensure ours and our client's success. So if you are an individual, company or an organization, wants to host your apps, website or emails under a secured and fast online box, even origin of connectivity does not matter to you but you want to manage your hosting as a single surfer then what is the best for you to purchase a virtual private server in Germany.
Top Notch Features
As per human nature, everyone want a better product or service in cheap cost and as per their requirements so if you are practically looking for a German virtual Private Server then this whole page is for you because you can enjoy your fulfilment here.
German Quality
While ordering, surfing and at time of support and payments, you will experience advance level of services.
Root Access
Whether you select a high resourced machine or a basic VPS plan, you will obtain credentials with a root level user.
Complete Virtualization
For delivering you and your customers a better loading results, all containers are virtualized on hardware level.
What Else
For a perfect experience, you cannot show patience only what is added in the readymade vps server plan but sometimes you have to have something extra. We have so much for you to select and add that in your plan as value added service.
VPS Upgrades
Available Addons
Additional IPv4
Windows Server 2012, 2016, 2019
cPanle / WHM Licenses
Plesk Obsidian
---
Germany VPS FAQ:
Munich, Bayern, Germany is the exact location where your virtual serve will reside.
No, as that is not cloud hosting but default virtual server so once you will order and get a machine provisioned, you will not be order any specification changes but you have to re-order a new plan.
---
Any Query?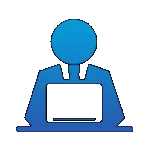 ---