VPS Hosting Server in Ukraine
After the breakup of Soviet Union, Ukraine was one of those states which got their freedom. It has a large area with about 100% literacy rate and approximately 42 million of organized population. Unlike other freed stats of that time, Ukraine has better progress in all fields of life and specially in IT sector. People from around the world like to do business with Ukrainians, this territory also offers a big opportunity for foreigners to invest that is why it has great potential in eastern Europe. For the sake of introducing your business to locals, in today's life the best sources are internet and proper way to be trusted and locally renowned is to launch your business portal via a website or through an android, IOS app, buy your own dedicated hosting machine which will be physically hosted in this region. Now the thing is to have this dedicated server in lowest possible price so the solution is Ukraine based VPS hosting server. It will give you efficiency of a dedicated machine whereas the price of shared hosting. You can achieve your dreams of booming your brand locally by introducing it in the community through the management of sole user hosting infrastructure in the shape of VPS Hosting.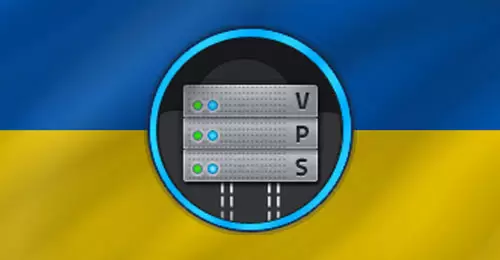 Intel Xeon CPU
Multiple Internet Carriers
1 Gbps Shared Port
Leading Hardware from HP and DELL
Tier III DC
KVM
NVMe and SSD Storage
Usage as Proxy Allowed
OS Re-Installations
Ukrainian VPS Plans and Pricing
You will be asked for configuration and add-ons on next step as all below plans are available with both Linux and Windows OS, ready for ultimate and practical use. Compare low-cost plans with high resources, guaranteed usability for all kind of needs. Select the basic one if you are to test our network and other aspects and allow yourself for ordering better specification once after testing and confirmation.
CPU Cores
RAM
Storage
Bandwidth
Port
OS
Price
vCore x2
2 GB ECC
30 GB NVMe
Unlimited
1 Gbps

$19

/ Month
Order Now
vCore x2
4 GB ECC
50 GB NVMe
Unlimited
1 Gbps

$33

/ Month
Order Now
vCore x4
6 GB ECC
60 GB NVMe
Unlimited
1 Gbps

$54

/ Month
Order Now
vCore x4
8 GB ECC
80 GB NVMe
Unlimited
1 Gbps

$83

/ Month
Order Now
vCore x6
10 GB ECC
90 GB NVMe
Unlimited
1 Gbps

$113

/ Month
Order Now
vCore x8
12 GB ECC
140 GB NVMe
Unlimited
1 Gbps

$149

/ Month
Order Now
vCore x10
14 GB ECC
160 GB NVMe
Unlimited
1 Gbps

$197

/ Month
Order Now
vCore x16
16 GB ECC
200 GB NVMe
Unlimited
1 Gbps

$248

/ Month
Order Now
vCore x20
24 GB ECC
300 GB NVMe
Unlimited
1 Gbps

$296

/ Month
Order Now
vCore x24
32 GB ECC
400 GB NVMe
Unlimited
1 Gbps

$347

/ Month
Order Now
---
Ukraine Dedicated Server
Demand is a dedicated server with elevated resources and European lower latency, if so, go with a dedicated machine from same regional data center.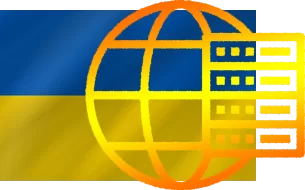 VPS Server Provider in Ukraine
Due to flexible internet terms in Ukraine, more than normal requirements can be executed under its connectivity so people with numerous needs prefer to buy their online visibility services from this part of Eastern Europe. As virtual servers are a cost effective and genuinely dedicated hosting solution so it is picked more prominently because a VPS system provides the maximum power for optimized performance required, regardless of traffic volume. It also gives you the capacity to extend your website over time at any time of usage, you may go towards upgradation of resources without any down time. You may find yourself free regarding upgradation and down gradation of desired resources upon billing contract ends or anytime when you desire to have by processing Upgrade/Downgrade order from your client area so we can say there is lot of flexibility, either way. You also have a much higher level of control for VPS hosting if you are considering to manage it through control panel setup. Though we recommend you to use it without any additional software for better security if you have technical know-how. Moreover, when one think of a virtual Node to target the trade in Eastern Europe then the best hosting type to be live is Virtual Private Server from a location like Ukraine. We have tier 3 data center where all kind of virtualization partitions are done with totally secure and reliable infrastructure. If you want to take benefits and to be introduced in this particular origin then deploy an instance as per your business and app size without any more delay. With us, you will find a great difference due to our new equipment, Installation of up to dated storage devices under heavy duty CPUs which is available with large number of cores and threads, low local latency, fastest internet speed, energetic after sales support and cool cheap prices. Most of IT industry's individuals and corporate sector trusted us for our this versatility and known a reliable provider for virtualization services.
Cheap Ukrainian Virtual Private Servers
Unlike other localities of Asia and Europe you can reach your targeted audience in lesser costs. If your demand is to be live from somewhere in middle of these areas then the perfect and one specified part is Ukraine due to its extra ordinary technological base, geographical value and cheapest rates for data center facilities. With us you will get amazed even more because we offer crazy addons, high bandwidths, more cores and 1000Mbps internet connection with each node. Also, you can ask for Windows or Linux as operating systems to be installed on your virtual private server hosted in Ukrainian data center. Whenever you will be supposed to business with us, you can blindly trust on the quality of services you will obtain as there is no settlements against standard. All internationally recognized and advanced hardware is installed in the DC along with multiple internet carriers and power options to present a non-stop browsing experience. It is absolutely our distinction that we are presenting hosting services in lesser charges than other competing companies but the noteworthy fact is that our standard of serving are even higher than your expectations so give us a try for your current or upcoming requirements for particularly this destination.
Easy Configuration
You will be happy to see our setup and installation process that is a part of our great adaptability. All configuration and setup installs will be free as an inclusion of package cost. You can choose the required server capacity on our website or send a request for a customized offer to our support team.
99% Uptime Guarantee
All our virtual servers are ready to use by the high professional systematic environment with ultimate performance, High security, and stability. Due to our firm internal steps like having backups of internet carriers and UPS, we assure continuous availability of your uploaded resources.
Full root access
Our virtualization is flexible and available with easy-to-use methodology. For your own security sometimes, we may issue credentials with a sub-user while setting up your VM, later after login as sub-user, you may convert to main root through command -su for enhancing your execution management.
Exceptional Hardware
We always believe in emerging with latest technologies, as a result we are handing out any virtualization solution through the caliber hardware infrastructure which includes recent generation processors, advanced switches, NVMe and SSD storage devices as well as strongest data center inventory.
Vast OS Choices
We understand only infrastructure or top quality support is nothing if one required software are not available as ISO for installing on their VM so keeping this fact on top priority we added many Linux and Windows based operating systems as default as configurable option when you place order.
Healthy Bandwidth
Each provisioned node will be connected to high-bandwidth with a connection speed of 1 Gbps. Also, there is no need to worry about its allocation and expansion because already included traffic is mostly not used by subscribers, in case you want more, do not hesitate to contact us at any point of usage.
Evaluated Options
Mostly, people do not add extra valuable features but go for an initial package to gain required assets, may be for lowering down the prices or they need simple machine on first place but with the passage of time, they feel to expand more for reliability and flexibility. For convenience growth and advanced functionality of your firm, we have listed the most desired and updated add-ons to select at the time of order or after. It may allow adding different panel licenses and integration software and performance booster. About instance resources, there is the possibility to enhance them when you got out of them but there may be cases when the only option would be to upgrade to a next VM plan though chances are there to increase each kind of resources like RAM, Space, Bandwidth and Cores separately but you must have to ask us through support ticket for such queries.
VM TouchUPs
Available Addons
Additional IPv4
Windows Server 2012R2, 2016, 2019
ISPmanager Lite
VirtualMin or VestaCP
cPanle / WHM Licenses
Plesk Obsidian
---
What is the location of Ukrainian Data Center?
For your quality experience, we get your ordered instances provisioned from top tier III data center physically located in technologically strong area of Ukraine, exactly in city Kyiv.
When i will get my server credentials?
Though most of operations are automated but for security reasons, specially for this destination, we send logon details manually, even then it did not take us more than 6-24 hours for making a VM ready and sending it credentials on client's email.
Do you offer Linux and Windows Virtual Servers?
Yes, you can buy a Linux based container with CentOS, Debian, Ubuntu or on demand whereas Windows RDP is available with all latest versions.
What kind of disks included?
For a fastest and unbelievable performance, we rely on modern NVMe drives for Linux OS whereas SSD will be included for windows machines.
Do you offer KVM?
Yes, Our servers are implemented using KVM - a technology that completely emulates a single machine: processor, memory, hard disk, network interface.
Are there any specific restrictions?
No, you can utilize your machine for any legal purposes, about all networking inbound and outbound ports are already opened for your convenience.