VPS Hosting Ukraine
After the breakup of Soviet Union, Ukraine was one of those states which got their freedom. It has a large area with about 100% literacy rate and approximately 42 million of organized population. Unlike other freed stats of that time, Ukraine has better progress in all fields of life and specially in IT sector. People from around the world like to do business with Ukrainians, this territory also offers a big opportunity for foreigners to invest that is why it has great potential in eastern Europe. For the sake of introducing your business to locals, in today's life the best sources is internet and proper way to be trusted and locally renowned is to buy your own dedicated hosting machine which will be physically hosted in this region. Now the thing is to have this dedicated server in lowest possible price so the solution is Ukraine based VPS hosting server. It will give you efficiency of a dedicated machine whereas the price of shared hosting.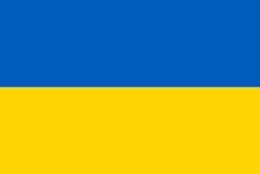 RDNS Setup
Multiple Internet Carriers
Free DNS
Low Latency
Server Firewall
Hard Reboot
24x7x365 Support
iPv4/iPv6
Re-Installations
Ukrainian VPS Plans and Pricing
You will be asked for operating system on next step as all below plans are available with both Linux and Windows OS. Browse low cost plans with high resources, guranteed usability for all kind of needs. Select the basic one if you are to test our network and other aspects and allow yourself for ordering better specification once after testing and confirmation.
CPU Cores
Memory
Storage
Bandwidth
Price
01
01 GB
15 GB
200 GB

$13

/ Month
Order Now
03
02 GB
45 GB
200 GB

$36

/ Month
Order Now
03
04 GB
150 GB
200 GB

$69

/ Month
Order Now
---
VPS Server Provider in Ukraine
A VPS system provides the maximum power for optimized performance required, regardless of traffic volume. It also gives you the capacity to extend your website over time though at any time of usage, you may go towards upgradation of resources without any down time. You may find yourself free regarding upgradation and down gradation of desired resources upon billing contract ends or anytime when you desire to have by processing Upgrade/Downgrade order from your client area so we can say there is lot of flexibility, either way. You also have a much higher level of control for VPS hosting if you are considering to manage it through control panel setup. Though we recommend you to use it without any additional software for better security if you have technical know-how. Moreover, when one think of a vps to target the trade of Eastern Europe then the best hosting type to be live is Virtual Private Server from a location like Ukraine. We have tier 3 data center where all kind of virtualization partitions are done with totally secure and reliable infrastructure. If you want to take benefits and to be introduced in this particular origin then deploy an instance as per your business and app size without any more delay.
Cheap Ukrainian Virtual Private Servers
Unlike other localities of Asia and Europe you can reach your targeted audience in lesser costs. If your demand is to be live from somewhere in middle of these areas then the perfect and one specified part is Ukraine due to its extra ordinary technological base, geographical value and cheapest rates for data center facilities. With us you will get amazed even more because we offer crazy addons, high bandwidths, more cores and 100Mbps internet connection with each node. Also, you can ask for Windows or Linux as operating systems to be installed on your virtual private server hosted in Ukrainian data center. Whenever you will suppose to business with us, you can blindly trust on the quality of services you will obtain as there is no settlements against standard. All internationally recognized and advanced hardware is installed in the DC along with multiple internet carriers and power options to present a non-stop browsing experience.
Fast Configuration
You will happy to see with our setup and installation process that is a part of our great adaptability. All configuration and setup installation will free with Ukraine VPS Hosting. You can choose the required server capacity on our website or send a request for a customized offer to our support team.
99% Uptime Guarantee
All Ukraine users have a guarantee against 99.99% uptime surety on all virtual private servers. All our servers are ready to use by the high professional systematic environment with ultimate performance, High security, and stability. Now everyone can boost virtual environment with 99.99% uptime!
Full root access
Ukraine VPS hosting is flexible and available with easy to use methodology. All our SSD VPS packages are created with the full root access to customize your user account. Whatever you want, you can configure and update. With the ease of root access, you will enhance your management with all applications on your server.
High-Speed SSD Drives
For the VPS server using we deliver the high-speed SSD drives. These drives will allow you to enhance your working performance and will increase your VPS server speed. Also with the RAID controller system, you will not be lost your uploaded data. It will preserve your data at any type of disk failure.
Brilliant Support
Brilliant support is always ready with all plans. In addition to a wide range of items, we appreciate our customers with superior customer service which exceeds their expectations.
Unmetered Bandwidth
Each VPS server is connected to high-bandwidth with a connection speed of 100 Mbps. Also, there is no need to worry about bandwidth allocation and expansion. You can attain a rapid option of all hardware resources expansion at a low-cost.
Multi Attachments
Mostly VPS users do not use the many other features. They all go for an initial package plan for meeting the required asset. But with the passage of time, they feel to expand more for reliability and flexibility. For growing the functionality of your firm, we have listed the most and updated add-ons for enhancing resources. It may allow adding different panel licenses and integrants. There are many options, that you can choose with your existing machine. You may also pick other updated features, such as RAM , Bandwidth, disc space, and other tools, along with our add-ons feature.
Web Hosting Upgrades

| Upgrade | Price |
| --- | --- |
| 10 Hosted Domains | $2.50 / Month |
| 25 GB NVMe SSD Storage | $6.00 / Month |
| 200 GB Premium Bandwidth | $8.00 / Month |
| 1 Dedicated IP Address | $3.50 / Month |
---
Frequently Asked Questions:
Q: What kind of virtualization do you offer?
Ans: We use KVM virtualization, with full control of dedicated access. With this functionality, you will use your VPS with one separate virtual server. It will improve the performance and speed of your work.
Q: Where your data-centers are located?
Ans: Our data-centers are located in Ukraine. We designed our datacenters with the standard of Tier 3.
Q: Can I install any software on my server?
Ans: Yes, you can install all the necessary software. You have full privilege with your server.
Q: Can I choose any OS?
Ans:Yes, you can choose your desire operating system as per your need and server requirement. We have several OS like Debian, Ubuntu, Linux, Windows, and other operating systems.
Q: When I should choose VPS Server?
Ans: You can go for it when you feel your site does not have enough resources. On the VPS you will have your own isolated environment and a guaranteed resource limit. This allows you to configure all programs with unlimited capacity.
Q: Can i install Control Panel?
Ans: Yes, You can install it by own and further if you have any issue, you can assist with our technical assistance.
---
Have Questions?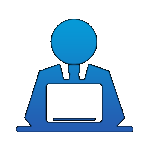 ---
Terms against Ukrainain VPS Usage
All usage policy and terms of use enforced by data center will be imposed on individual and companies who will purchase any of above give plans, along with the universal terms imposed by "vpsandserver".