Dedicated Server in Bangladesh
Bangladesh is the most popular country in the world and it's growing his existence with all the famous countries. Dhaka is the national and capital city of this country. For a couple of years, this region has created a beneficial and public interest in the export market. They deal with many kinds of export quality products and earning extra financial growth. In this place, now every business is associated with the new adaption criteria like digital marketing and websites industry. For meeting a high web industry with ultimate features, dedicated servers have the utmost flexibility to modify, configure, and install overall web requirements. You can put your IT ventures & business applications at a high level to customize an architecture that provides fast output and deployment for your company. These settings allow us to do many configurations like Plesk or cPanels, SSDs, network link rates, SSL, Windows, and Linux OS, and many more things. On other hand, it provides free DDoS security to optimize usable availability and reduce unnecessary downtime and you may install all of the necessary software, optimized the server configuration, and make gaming servers. It has also provide managed and exclusive services by specialized Equinix data center from Dhaka. Any solution comes with a professionally operated support service, which allows you to always with better services.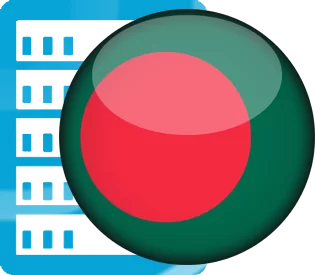 We placed best dedicated plans for our best clients In Bangladesh
Unique servers with Intel Xeon dual-processor up to 128 GB RAM and 2 TB raid storage are available on site. We deliver limitless traffic and maximum server accessibility, consistency, and performance. Choose up to 32 CPU cores and more for your high-performance requirements. For extreme storage efficiency, you can select SSD Raid. You can get Windows or Linux, Root and Administrative control, 1 Gbps Internet connectivity, and 24/7 support. For all our Bangladesh client's convenience, we acknowledge multiple inexpensive packages.
Processor
Memory
SSD Storage
Traffic
# of Cores
IPs
Price
AMD
8 GB DDR III
500 GB
Unlimited
4 x 3.6 GHz
02

$249

/ Month
Order Now
AMD
16 GB DDR III
500 GB
Unlimited
8 x 3.2 GHz
02

$299

/ Month
Order Now
---
Neighbouring Server Solutions
If current location is not able to fullfil your latency need or you need different specification then below Dedicated Server locations may be up to your demands.

Dedicated Hosting Pakistan
Cost from USD.175/mo

UAE Dedicated Hosting
Deploy from USD.176/mo
Bangladesh VPS Server
If you wan to stick with current destination but want dedicated hosting type in lowest funds then it is better to browse our offered Dhaka based virtual private servers.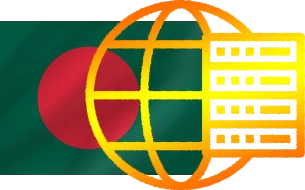 Managed Services
We operated managed services with the highest levels of security and many years of technology hosting experience. All our setups are up to date and delivered to you with new adaptability.
DDos Protection
Our channel provide you the free protection against DDoS to improve usability and avoid unwanted downtimes. Our DDoS security operates evidently by routing malicious traffic directly through your System when transferring the supply of high traffic.
Data Redundancy
Reliability and redundancy are our number one focus, and therefore we give our control, cooling, and network a 100% uptime SLA. Any site that is hosted by us is situated in a top-level data center with redundant power, networks, and temperature control.
Instant Activation
Configuration is automatic when you install and order your dedicated settings. You can instantly use your machine host. The hardware and software highlights you rely upon during your requests are moved to our Deployment process facility around the same time.
High Performance
We are committed to delivering a network uptime assurance of the highest quality. Our plans are configured to offer excellent performance and witness the seamless operation of that most difficult web site applications.
Dedicated IP
We provide one dedicated IP with each dedicated support in Bangladesh. You may also request for additional IPs by submitting a request.
Upgrade Addons
There are many extensions available that you may avail of for your existed machine. After insertion, you will be able to see all new alternatives and infrastructure. We describe very meaningful related functions for your convenience. In which we allow you to configure a device with new programs like extra RAM, Bandwidth, Storage types, plug-in, and many different resources. Here you can get all given type with only one click. We made many more packages at a low cost. We have different up-gradation plans in which you enhance and make wide your package into an updated and futures updated capability. As per your demand, our "addons" features are available. Our services are up to date and ready to use.
Machine Upgrades
Available Addons
Additional IPv4
Windows Server 2012, 2016, 2019
cPanle / WHM Licenses
Plesk Obsidian
---
Dhaka based Dedicated Servers
When running a high-speed website like an e-commerce shop, or a critical program, a dedicated server is an easy alternative. For bigger organizations and high-transit websites, this is a perfect option. It is a great challenge to obtain the best-output to host those websites. In Bangladesh, we are the only organization with the finest infrastructure. Based on years of experience, we have created a very strong network with Dhaka based services. We understand the importance of your time, money, and business. Our Tier 3 and Tier 4 Dhaka data centers can deploy all features. You can use our high capacity, protected infrastructure for essential programs, including ERP, accounting apps, etc. Our hosting systems are modular and elastic, meaning that if you require any improvements, you are not contiguous to technical requirements. We will help you develop the newest equipment and revolutionary technology for your site.
BD Cheap Linux and Windows Hosting
You can select with us fantastic choices for operating systems on Windows and Linux. We will supply you with these servers that are highly adaptable to your job. Both servers are ready for successful service use. Each server, we provide contains KVM via IP which allows clients to manage their servers completely. The KVM supports full server maintenance on hardware for tasks like BIOS configurations and custom OS reinstallations. Besides this, our team of system administrators will help you to set up, protect, and manage your server every day or night. Price can be the only consideration, so we have built several packages at a reasonable price and with a high degree of functionality.
Bangladesh Dedicated Server's FAQ:
These are single remote devices and are especially suited for a specific client to meet certain needs. The specialized web-hosting provider offers a complete computer device with internet access and other associated facilities for the customer in the devoted hosting.
Normally, Yes. If you want to run separate independent functionalities. In that case, these are the best choice for all of your corporate needs, particularly when you are involved in reliability, maintenance, stability, privacy, and productivity.
You can freely upload many websites on singl machine . You have no restrictions at all. With the management of available disk space, you can make separate website accounts.
With our hosting, we provide one static IP. For each additional IP, we charge a separate cost.
Our stockpiling is truly accessible and SSD-fueled, triple-duplicated, multi-controlled and self-recuperating systems better than any RAID setup.
Only your one account is allocated to a one device. You get full management rights. There are no risks that other websites or users will influence efficiency. You can avail Complete access to administrator permits full oversight of the operating system and all the configured software programs.
---
Any Query?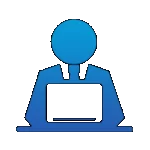 ---