VPS Hosting Bangladesh
With a population of about 160 million and huge population, Bangladesh with a capital named "Dhaka" is on its way of progress from last 2 decades. Due to territorial conditions and near past worldly updates, this part of earth has great importance and influence now. When we pin point the Information Technology sector, it gets grow with the same pace with other international neighboring countries but due to older infrastructure and with about 75% literacy rate there is a need of sizable positive changes. No doubts with its development from last few years, Bangladesh got attention and could be able to acquire heavy investments. As a result, people from around the world have a wish to target this market. So, when one has to do things remotely without any practical existence, it is desirable and crucial to have local internet access. For it, we are here to optimized your experience by presenting low rates Dhaka located VPS Server hosting for your dedicated use with lowest latency.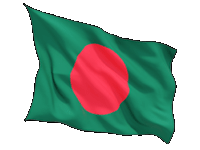 Web, Proxy or Game Server
Multiple Networks
Different ISP Ports
Fast Loading
Secure and Reliable
In Budget
24 Hours Delivery
No hidden charges
Best Support
Virtualized Plans for any Needs
You are looking for only ISP access via RDP, want to host multiple apps, require to run local proxy browser, wish good ping and fastest downloads of data, in search of good hosting provider for being a reseller or whatever your case, all below packages have something for you to select. Unlike others, we have variety of plans with a distinctive kind and amount of resources allocation.
Processor
RAM
SSD Storage
Bandwidth / Month
OS
Price
2 Cores
2 GB Dedicated
20 GB
250 GB

$27

/ Month
Order Now
4 Cores
4 GB Dedicated
40 GB
300 GB

$44

/ Month
Order Now
6 Cores
6 GB Dedicated
60 GB
500 GB

$59

/ Month
Order Now
8 Cores
8 GB Dedicated
80 GB
250 GB

$79

/ Month
Order Now
16 Cores
16 GB Dedicated
120 GB
500 GB

$119

/ Month
Order Now
32 Cores
32 GB Dedicated
240 GB
1 TB

$199

/ Month
Order Now
2 Cores
2 GB Dedicated
40 GB
500 GB

$62

/ Month
Order Now
4 Cores
4 GB Dedicated
60 GB
1 TB

$98

/ Month
Order Now
4 Cores
8 GB Dedicated
100 GB
2 TB

$165

/ Month
Order Now
6 Cores
12 GB Dedicated
120 GB
1.5 TB

$239

/ Month
Order Now
8 Cores
16 GB Dedicated
180 GB
2 TB

$299

/ Month
Order Now
8 Cores
24 GB Dedicated
250 GB
2.5 TB

$350

/ Month
Order Now
---
Buy Cheapest Bangladesh based Virtual Private Server
We do not believe in overcharging but betting on little margins that is why unlike other Bangladesh based hosting companies, you can buy cheap locally hosted virtual private servers. No doubts, due to lack of IT infrastructure and no local hardware production, whole DC infrastructure put heavy pricing costs but even then, we are committed to launch your business in Bangladesh in your budget for online visibility. There is also a thought that cheap things come in cheap prices but we have a moto to provide the best for less. Whether you need KVM virtualization or other, you want to include anything extra or require to pay annually, our rates will be lowest and discounted in the market.
Best Bangladesh VPS Web Hosting Provider
To assist you with the niche of virtualization from various international locations, we are in practice of choosing most reliable and branded networks. Like other origins, we are selling most affordable, featured and premium VPS servers from Dhaka. Along with allied hosting services, we are getting popular, being referred and becoming the best VPS web hosting provider in Bangladesh. While comparing and pin pointing a hosting company one should take in account the expertise and experience in specific field so you can trust us because we are mature, expert and known for launching dedicated hosting infrastructure from last 12 years. Hope you will test our attitude and way of serving once.
Upgraded Storage
To keep one step ahead it is always necessary to take advantages of latest technology so with us you can deploy HHDs as well as SSDs for storing your data online, all depends upon your budget, requirements and selected specification of the node.
KVM and OpenVZ
We never ignore clients with lesser budgets or those who do not want to pay more initially, for such customers availability of virtualization reside with OpenVZ whereas those who are quality conscious or understand the superiority of container technique can go with KVM.
Secure Infrastructure
Storing data in today's world is not a big task but to keep it out of the reach of intruders is the most important, this fact is qualitatively imposed in our data center so one should feel safe on DC and networking end though individual security implementation is a must.
Robust Hardware
Being top reseller and partners with various data centers, we get deployed only verified, high quality and branded hardware. Internal firewall routers, switches and cables are of A+ grade with best cooling systems and numerous power backups to ensure stability.
Demandable ISP Carriers
Though bandwidth prices are high in this area yet we are offering unlimited traffic with some plans. We have various Internet service providers on our backbone to host you through unique IP ranges with different internet ports as per your financial estimate.
Unique Support
We kept ourselves busy and positive in planning and execution of basic individual security and in fixing most common routine issues though committed and ready to entertain queries and solutions of any kind and measurement.
Root Access
Sometimes, due to security reasons, default user upon provisioning could be a different one with lesser privileges which can be changed as root too though usually all machines are portioned with super users like Administrator or root.
Popular OS
Like all other important facilities, we take care of all commonly installed operating systems availability with older and newly released versions. With us you can select and order any version of Windows Server as well as top flavors of Linux like Ubuntu and CentOS.
Interfaces
We never compel you to buy licenses and addons from us but will encourage you to purchase control panel licenses of cPanel and Plesk Obsidian in low cost which can definitely enhance your user experience as well as allow you ease of management.
Add Value to your Instance
In most cases people do not prefer getting hosting panel installed though it is always offer convenience of managing a machine in a small cost. Here, for boosted comfort we have listed most urged addons for enhancing resources, functionality and features of a node which includes licenses and physical components. There are chances that you may not find something you want to include with your machine here, in that case we are always available on support for sorting and offering you alternate solutions.
No need to migrate your data and tune your machine again, if you want to deploy more resources simply pick one as addon which can be installed without any distortion and down time most of the time.
Efficiency and Convenience Boosters

| Resource | Cost |
| --- | --- |
| IPv4 | $7 / Month |
| Managed Support | $40.00 / Month |
| cPanel 5 Domains | $18.50 / Month |
| Plesk Obsidian 1 Domain | $12.50 / Month |
---
Frequently Asked Questions:
Q: What is your VPS Provisioning Time?
Ans: Technicians remains on work 24/7 so it is our utmost effort to process installation immediately after system will show us a paid ordered. Usually, it do not take more than 12 hours but in some overloaded situation it can take maximum 24 hours for sending your welcome email.
Q: Can i use a VPS for creating VPN?
Ans: With Regrets, it is not allowed though you can contact us directly for Dhaka based VPN Plans.
Q: What Operating Systems you offer?
Ans: Normally, you can get any mature and renowned operating system from Windows Server and Linux though due to some compulsions and huge variety of flavors and versions some times you may have to adequate on available ones.
Q: How i can pay?
Ans: From above plans, you can select one and click on "Order", it will take you to configuration page, once after configuring, you will be redirected to payment gateways, you can choose from Bank Transfer and Paypal to proceed.
Q: How you refund?
Ans: As explained before, we are not direct data center but sale number of vps plans which are created on our demand from particular DCs and we paid upfront so once after order and payment there would no refund. It is always recommended to discuss about your requirements in details before placing your order.
Q: How to hard reboot and re-install a server
Ans: You can ask us via email or support ticket at any time for re-installation of OS. In normal conditions there is no need to ask for reboots to us as you can do it your self but where you will get stuck or it is imposed to do forceful reboots, write us an email instantly.
---
Have Questions?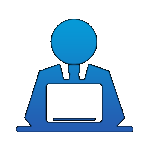 ---
Terms and Services
You are not allowed to use our VPS for any kind of illegal use. We are very strict for this harmful uses and utilization, We advised to you must read our terms and conditions before placing an order.