VPS Hosting Guatemala
Guatemala is a developing and an above-average-income Central American Country which is the South of Mexico. This country has biggest economy in Central America which is famous because of interesting Mayan culture, volatile landscape, and rain forests. Guatemala is a place of uncountable trees, and the main exports of this country are Palm Oil, Raw Sugar, Bananas, Nutmeg, Coffee, mace, cardamons, and petroleum. The economy of this country is controlled by the Private Sector, and mostly depends on the agriculture. The industries of this country contain paper industries, tourism, rubber filtering, medicine products, production of textiles and coffee, and petroleum. Guatemalans may be so much popular Worldwide if they invest their money in our verified hosting company because we are offering many facilities of operating systems, RAM, CPU Processors, port of 1 Gbps quick internet port, SSDs storage, and Bandwidth. They can raise their websites traffic unbeatable through high collection of Bandwidth. Their site will raise at the the top level of search engine if they buy our Guatemala VPS hosting plans. Their business will grow up, and will succeed one time in future. Our hosting services are so much useful for you to achieve your dream goals. Our Information Technology Specialist Team is available for your kind support. We have Tier III + Data Center in Guatemala. We have twenty fours a day, seven days a week, 365 days an year customer support.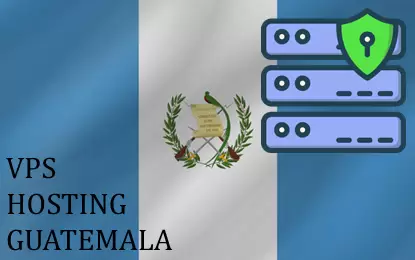 Best Guatemala Cloud VPS Package Deals
We are offering top notch Guatemala Virtual Private Server Hosting packages which are inexpensive for everyone. If you have any doubts then you can compare our cheap plans with other hosting companies. We are offering processors of high-cores which are most important for your system. We are offering SSDs storage drives having space from the minimum level 20 GB to the maximum level 80 GB which are smaller in size and quicker than old Hard Disk Drives (HDDs). What we deliver in our VM Packages is Linux OS, superb memory, 1 Gbps port and upto 4 TB bandwidth for gaining a lot of traffic per month.
CPU Cores
RAM
SSD Storage
Port
Bandwidth
OS
Price
01
1 GB
30 GB
1 Gbps
1500 GB

$26.99

/ Month
Buy Now
02
2 GB
40 GB
1 Gbps
2000 GB

$39.99

/ Month
Buy Now
04
2 GB
20 GB
1 Gbps
2500 GB

$52.99

/ Month
Buy Now
02
2 GB
80 GB
1 Gbps
2500 GB

$68.99

/ Month
Buy Now
03
3 GB
60 GB
1 Gbps
2500 GB

$83.99

/ Month
Buy Now
04
4 GB
80 GB
1 Gbps
4000 GB

$99.99

/ Month
Buy Now
---
Dedicated Hosting Server Brazil
With the exception of Virtual Private Hosting, we are also offering Dedicated hosting in which you will be provided Windows and Linux OS, Guaranteed 100% Uptime SLA, completely remote root access and control over Server, best quality of hardware, and uncountable facilities. So, if you are willing to buy our Dedicated Hosting Server Brazil then purchase it right now.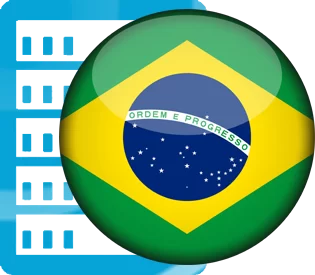 Excellent Guatemala VPS Server Provider
We are the most excellent VPS Guatemala Server hosting provider globally. Our Tier III Data Center in Guatemala with the modern technology is providing the best resources of computer, storage, internet, and power. Our Virtual Private Server hosting is the best option for traders, and all other businesses. If you purchase our VPS plan then you will receive Dedicated resources. We are providing the latest hardware, and SSD high-quality of rigid drives. We are providing Windows Servers, and Windows Linux OS like Debian, Fedora, CentOS, and Ubuntu to all. Now, you can hurriedly grow your business as much as you can or possible. We are providing the huge-space of Bandwidth which is necessary for your low-traffic website. So, if your website is obtaining zero-level or mid-level of traffic then you must buy our Virtual Private Hosting plan. Keep in your mind that without traffic, you can't earn much revenue on your site. We are providing Scalability thereby you can generate high-amount of revenue with low-cost investment. We know that old Hard Disk Drive is the main source of computer system, but, we are providing the latest Solid State Drive which is best friend of computer system. This SSD hard drive is also the best friend of website because if your computer system speed is high then your website traffic will automatically will be high. We are also providing 100% Uptime for your website. So, your site will never led down, and will remain at the high-level of search engine. So, must grab our cheap Guatemala plan right now!
Particular Advantages of Guatemala VPS
Guatemala VPS instance have several distinctions to boost your businesses and websites traffic. We listed them few for your better understanding:
It offers guaranteed security and privacy. Your private data or information can't access any spammer or hacker because we have harsh rules and regulations. So, clam down because your information is secured and protected.
It offers low latency and high-speed internet connectivity at cheap prices. It is offering 1 giga bits per second (1 Gbps) fast internet port which is so much urgent for your website and system. So, our services are reliable.
It offers low-cost and friendly environment. Our Guatemala VPS is very affordable for everyone. Our Engineers, Technologists, and IT Team have friendly environment, and 24/7 customer help.
It offers 4 TB traffic per month. Our bandwidth space has an amount of data which helps your site to rank at the top-level of search engine. In most cases, when you required to upgrade the plan then it is easily possible.
Technical Skill
Our trusted hosting Company has professional Information Technology specialists, and also technical engineers. They have pure IT skills, and deal with customers politely and kindly. They are available for 24 hours.
Cheap VPS
We are offering cheap Guatemala Virtual Private Hosting Server which is so much affordable for all. In Guatemala, we have Tier III Data Center having facility of fast internet connection, and huge amount of storage.
Equality
Some companies offer special protocol customer support service, on the other hand, our Company deals with customers equally, and don't provide any kind of special support service. We treat with our customers equally.
CentOS
We are offering most famous operating systems like CentOS, Fedora, Ubuntu, Debian, and much more at low-cost. The good thing is that we are offering our operating systems at your own selection. So, select one right now.
Solid State Drive
Our Solid State Drive is impressive, smallest, and fastest SSD storage disk drive which is very compulsory for your computer system and, also for your website. SSD is supportable for your site pages loading instantly.
DDoS Safety
We are offering DDoS safety to our lovely customers which illustrates the reliability of our web hosting company. You will be astonished to hear that we are also offering Firewall safety for our customers.
Upgrading
Upgrading means improvements. Our hosting company is offering you many benefits with one Guatemala VPS plan. You need to upgrade your resources when your website gaining much traffic on daily basis, and you can't able to handle your site at all. In this situation, you can contact to our IT Expert Team for upgrading the plan. You have to pay extra in case of upgrading the plan. If you will upgrade your VPS plan then your site performance will improve automatically. So, must upgrade your Virtual Private Hosting plan as soon as possible. We are also offering add-ons to your VPS plan if needed anytime on additional charges. Our Technologists are available for your better support.
Efficiency and Convenience Boosters
Resource
Additional IPv4
Management
Windows Server 2019 / Windows 10 Pro
cPanel / WHM Licenses
Plesk Obsidian
---
Is Guatemala VPS is a best choice?
Yes, our Virtual Private Server hosting in this location is a best choice for you because we are offering redundant power supply, fast internet service, high-level of storage space, and more. Our Team has 24/7/365 customer support.
Is it possible to have full SSH access?
If you buy our affordable Guatemala Virtual Private Hosting then you will have full SSH (Secure Socket Shell) access. Now, you data or information will remain secured, and you can easily transferred it between the customer and the server.
Can I save my data?
Yes, absolutely right. You can easily save your data without facing any prohibition. You can also share your data if needed. So, must purchase our Virtual Private Server hosting in Guatemala which is so much cheap, and is low-priced.
Do you offer KVM?
Of course! We are offering KVM Virtualization technology which is utilized for computer system, networking, storage, and physical machine. If you have KVM Virtualization machine then you can install required operating systems.
What is the main use of a Virtual Private Server?
The main use of a Virtual Private Server is the business application. If you want to install your own applications on the Server then you have to use VPS. Memory, CPU, and storage drive are the main resources for your business.
Can I buy your cheap Guatemala VPS?
There is not a long process to buy our cheap Guatemala Virtual Private Hosting because we are offering simple payment method like PayPal account, Perfect Money account, or Cryptocurrency account. So, pick the one payment method.
---