Dedicated Server Ukraine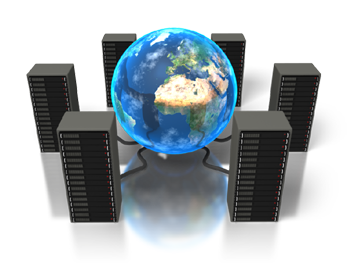 We have best solutions for our best clients
Our dedicated servers have no single failure points. The virtualisation is used by our unique architecture to prevent any impact on your operation, even if the hardware or maintenance is ineffective. Furthermore, we combine their networks so that we can offer our services worldwide with very reliable and low latency.
CPU Model
ECC Memory
SSD Storage
Bandwidth
Price
4x 3.2 GHz Intel® Xeon E3 1225
16 GB
2x 128 GB
5 TB

$99

/ Month
Order Now
4x 3.2 GHz Intel® Xeon E3 1225
32 GB
2x 256 GB
10 TB

$149

/ Month
Order Now
4x 3.2 GHz Intel® Xeon E3 1245
32 GB
2x 512 GB
15 TB

$199

/ Month
Order Now
4x 3.6 GHz Intel® Xeon E5 1620
64 GB
4x 512 GB
20 TB

$299

/ Month
Order Now
6x 3.2 GHz Intel® Xeon E5 1650
128 GB
4x 512 GB
30 TB

$399

/ Month
Order Now
6x 3.2 GHz Intel® Xeon E5 1650
256 GB
4x 512 GB
40 TB

$499

/ Month
Order Now
---
SSH Root Access
The Ukrainian server is available with full Remote Access / SSH. We offer the root to every Linux Dedicated server. You will monitor and deploy your web apps on the server.
Multiple IPs
With each dedicated server in Ukraine and worldwide, we are providing one dedicated IP for default packages. Also, we offer additional IPs for Ukraine. You may order additional IPs by contacting our sales staff.
Server Protection
We have complete and secured Firewall Protection for Ukraine. Our specialized servers are built solely in top quality Equinix Data Centers, with the best security and protocol compliance certifications.
Bandwidth Guarantee
Our server comes with a 100Mbps port. You can send 10 TB of data per month over your 100Mbps bandwidth. No other user will share your bandwidth. The server itself is as committed.
Technical Support
Our technical assistance is always ready to assist our clients. We have a specialist IT team to deliver communications solutions through engineering. They have the experience and can efficiently solve any problem.
Full Control
Admin/root login to your dedicated server allows you to completely monitor the adaptation of the hardware and software of your server. You get 100% of the system's functionality from our dedicated server.
Go For Additional Features
You have to upgrade and adapt your server role according to server needs in Ukraine. It is useful for fulfilling the consumer needs to increase your current work adjustability and to meet your business performance in today's environment. With the most improved cloud capacity, you can configure your dedicated server, moving the server to massive disc space, internet bandwidth, or other facilities. We give you always the opportunity to fulfill your specifications by additional cheap Add-on plans.
Web Hosting Upgrades

| Upgrade | Price |
| --- | --- |
| 10 Hosted Domains | $2.50 / Month |
| 25 GB NVMe SSD Storage | $6.00 / Month |
| 200 GB Premium Bandwidth | $8.00 / Month |
| 1 Dedicated IP Address | $3.50 / Month |
---
Dedicated Servers
We are the world's No.1 dedicated server providers. Today, you can use the most rational and competitive prices to operate a respected dedicated server from the common area in Ukraine. Accordingly your choice, you can purchase a dedicated hosting server. You don't have to think about the client CPU or RAM interference of other websites. You can rest assured with our dedicated server that incorrect scripts on another website or traffic spikes will not slow down your client usage. With your operating system option, you are free to choose a dedicated hosting solution like Windows and Linux OS. We operated dedicated servers for the best overall quality in Ukraine with ultra-high safety measures and over many years of professional hosting management.
Best Dedicated Hosting Company
For your work environment, like Windows Server OS or Ubuntu Linux, you can select a high-power HPC or (64-bit processor) edition from our dedicated solutions. The best networking solutions are our dedicated Ubuntu servers. You will truly bring your company and your Website to the next level with our High Power Server and Turbo Technology with loads up to 20 times faster than rival hosting companies with Linux dedicated services. It is another key requirement to have complete control over your server so that you can now configure your servers to meet your desires. Looking for a VPS solution In Ukraine?
FAQ,s
Q: What is Dedicated server Hosting??
Ans: This is one individual server that works with all independent resources. You can use dedicated server hosting to boost traffic in your business. A dedicated server helps entities to manage a corporation without problems. This is an economical service for our customers. To get more advantages, we sell cheap servers for corporations.
Q: Why should i choose dedicated server?
Ans: The power, security, and control of a dedicated server are the ultimate. You don't need to share resources with others with a dedicated server.
Q: What kind of RAID are your offering?
Ans: Optional RAID programming arrangements are available to all our gave servers. In our Dedicated Server Elite and Commercial Class Line, we give mind-boggling data equity, execution, and distinctive RAID arrangements with better Hardware RAID cards than help a wide extent of choices while giving improved data recovery than RAID programming for a drive disillusionment. Address a RAID system that fulfills the requirements with our Technical Sales gathering.
Q: What number mail accounts on my server?
Ans: As various IMAP or POP records as you have to have the choice to make them! Features like vehicle reps, transmission, and partner are furthermore unlimited. Today, all servers use Exim for email sending and receiving.
Q: Does my Dedicated Server have root get to?
Ans: Root Access can be mentioned and surrendered to our submitted servers inside seconds by AMP after your record and database have been completely given. Our assistance article provides a tiny bit of time guidance on the most ideal approach to get to the submitted root server.
Q: What if my SSDs or hard drives have no additional room?
Ans: We surrender moves to different storing drives. You can refresh your server to fortification drives for the limit of close by fortifications, additional plate space, or to swap your fundamental drives for greater drives. You can in like manner pick SSDs or HDDs (hard drives). You can moreover pick the drive decision to use. If it's not all that much issue note that, while SSDs are speedier and more prevalent than HDDs, a large portion of customers would pick HDDs for the particularly high utmost. Pick an answer that tends to your issues, of course, with our Professional Sales Team!
---
Any Query?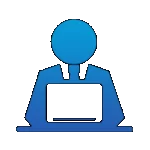 ---