Dedicated Server Hosting Ukraine
Ukraine is the world's most industrialized state, it has numerous resources and abilities. There are several components of a major European economy and a manufacturing base which has been well-developed. It has a reputation for a long time as a big technical area with a large science and corporate infrastructure. According to the IT industry, this is the largest exporter of IT services in Europe and ranks among the 25 most attractive software developer countries in the world. With the fastest and most powerful alternative, the area is quickly developing its web industry. It provides a stronger incentive on the IT and network markets along with specially dedicated hosting. This is a form of hosting in which the customer leases a whole server that nobody else shares. Renting a server is necessary if the resources of virtual hosting and VPS are not enough for the stable operation of the web project, as well as in the case when you need a non-standard setting of server configurations or a higher level of security. Such a server is suitable for large e-commerce sites with high traffic, large news portals and other similar sites for which stability and the highest possible page load speed are important. You can install, customize machine's components for your unique specifications and can retain absolute power and administrative server access 24/7. It is well suited for sites with a lot of traffic or for sites with higher system demands. It is the perfect option for large-scale ventures and for creating shared hosting packages by a reseller. Finally, if you want to be online from the edge of Europe, most cheaper and technologically strong hosting solution is to acquire a Ukraine based dedicated server.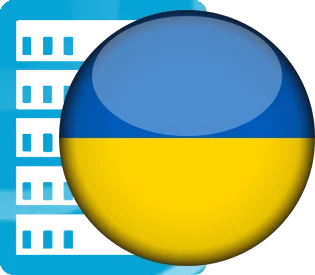 Affordable Prices and Plans for Ukraine Servers
Order a Ukraine dedicated server with the latest functionalities and cost-effective features. you can buy or lease our services as per your needs and what your budget allows you. We always take best care of customers for the better and fastest services along with the versatile features in all plans for fast forwarding in the market. This is the best choice in Ukraine to rent a dedicated machine due to its lowest charges and fineness.
Processor
Memory
Storage
Port/Speed
OS
Price
Xeon E5-2630L v2 2.40GHz 6 cores
16GB DDR3
480GB SSD or 1TB HDD
1Gbps/Unlimited

$87

/ Month
Order Now
Xeon E3-1281 v3 3.70GHz 4 cores
32GB DDR3
480GB SSD
1Gbps/Unlimited

$99

/ Month
Order Now
Xeon E3-1270 v5 3.60GHz 4 cores
32GB DDR4
480GB SSD or 480GB NVMe or 1TB HDD
1Gbps/Unlimited

$119

/ Month
Order Now
2 x Xeon E5-2630L v2 2.40GHz 12 cores
32GB DDR3
480GB SSD or 1TB HDD
1Gbps/Unlimited

$149

/ Month
Order Now
2 x Xeon E5-2650L v2 1.80GHz 20 cores
32GB DDR3
480GB SSD or 1TB HDD
1Gbps/Unlimited

$169

/ Month
Order Now
2 x Xeon E5-2650 v2 2.60GHz 16 cores
64GB DDR3
480GB SSD or 1TB HDD
1Gbps/Unlimited

$219

/ Month
Order Now
2 x Xeon E5-2650L v3 1.8GHz 24 cores
64GB DDR4
480GB SSD or 1TB HDD
1Gbps/Unlimited

$239

/ Month
Order Now
2 x Xeon CPU E5-2680 v2 2.80GHz 20 cores
64GB DDR3
480GB SSD or 1TB HDD
1Gbps/Unlimited

$339

/ Month
Order Now
2 x Xeon E5-2680 v3 2.50GHz 24 cores
64GB DDR4
480GB SSD or 1TB HDD
1Gbps/Unlimited

$399

/ Month
Order Now
Xeon X3450 4 cores 2.66 GHz
8GB
120GB SSD or 500GB HDD
1Gbps/25 TB

$124

/ Month
Order Now
Xeon E3-1240 4 cores 3.30 GHz
16GB
250GB SSD or 1TB HDD
1Gbps/25 TB

$179

/ Month
Order Now
2 x Xeon X5560 8 cores 2.80 GHz
24GB
250GB SSD or 1TB HDD
1Gbps/25 TB

$249

/ Month
Order Now
2 x Xeon X5650 12 cores 2.66 GHz
32GB
500GB SSD or 1TB HDD
1Gbps/25 TB

$329

/ Month
Order Now
---
Nearby Destinations for Server Selection
After scattering Soviet Union, Ukraine was one of the entities get separated from Russia but due to higher acceptance towards technology, this country grows in information technology field, as a result today, you can find it as one of world's cheapest location for providing dedicated hosting services. We are sure you would be amazed with the hosted services from this place, if not we have numerous other options for you to select.

Russian Dedicated Server
Order from USD.83/mo

Sweden Dedicated Server
Selling now from USD.139/mo
Ukraine VPS Hosting
We are renowned worldwide for offering commercial complex solutions so if you currently have your hosting needs being fulfilled with someone else, you can test us. In the same manners, if you think that your projects does not demand heavy loaded resources yet and the only requirement is a no sharer use along with stickiness of Ukrainian location then Virtual machines can do the magic for you.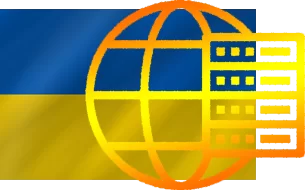 Swift Connectivity
Often, newbies in the field of web development do not pay due attention to speed and uptime when choosing a hosting. Nevertheless, if a web project develops, and at the same time its traffic grows, the transition to more serious capacities is inevitable so to make it more fast we have include 1Gbps internet connectivity and SSDs.
Helping Hands
By renting a dedicated server, you will get not only first-class quality of work, efficiency of hardware and cost effective solution but also a wide range of additional services. Our technical support representatives provide free assistance in solving various problems, as well as in configuring, installing software and modules.
Super User Access
Fully privileged user will save you from unwanted "neighborhood", since in this case the rule applies: one "machine" - one user. In addition, there are several other advantages like Stable operation at high loads, Installation of any software, depending on the needs of the project, Management of bulk e-mailings and All resources at the disposal of one user.
Go For Additional Features
Buying a Dedicated Server is a justified investment in your web project, as well as a guarantee of its stable operation and continuous development. Stable and uninterrupted operation of a web product is impossible if the platform on which it is hosted does not meet the minimum requirements. But there are scenarios when you have to upgrade and adapt your machine role according to upcoming events where you think of even excessive resources. It is useful for fulfilling the consumer needs for increasing your upcoming or present out of resources adjustability and to meet your business performance in today's environment. With the most improved capacity, you can re-configure your machine by deploying massive disc space, internet bandwidth, or other facilities.
Machine Upgrades
Available Addons
Additional IPv4
Windows Server 2012, 2016, 2019
cPanle / WHM Licenses
Plesk Obsidian
Extra Storage, Traffic and Memory
---
Best Dedicated Server Provider Ukraine
Our Ukraine based datacenter is linked to many providers of the internet and it maintains data security. Our company strives to totally improve our industry's image and develop our client trust. We are super efficient , easy to use and commit to super fast hard discs on our new machine. You can rely entirely on us for better results with datacenters located in Kiev. This location is great to promote country-based programs for international projects. For those that are working with Eastern Europe, Russia, Turkey, and neighboring countries, this is beneficial. This successful location makes it easier to migrate data more easily and efficiently than most deals. With Linux / Windows OS, you can lease good and secure tools for your projects from us. Our Linux has RAID hardware for excess knowledge. Any hard drive problem will not compromise your data and your files will remain fine. The key benefit is that you have no next-door equipment that can't affect the hosting job on your machine. For Ukraine, with each engaged device and worldwide, we deliver one dedicated and additional IP. By sending a ticket to the billing staff you will inquire about additional IPs.
Buy Cheap Ukraine Kiev based Dedicated Hosting
We deliver the fastest deployment time with a stable and bare metal server feature. For Ukraine, you can order specialized branded and high-powered hardware. Our systems are structured to ensure that the most complex web server programs. Our offerings are stunning, we use enterprise-grade driving equipment like Dell, HP. We'll set up your bare metal server with personalized processors, RAM, hard drives, CPUs, and many more. Our Firewall Security for Ukraine is complete and safe, Protection against your resources from anti-DDoS would protect you all time. Additionally, there are no limitations, any application/site can be run by this machine likewise you can use it for resellers and virtualization services. We also offer premium management packages for instant troubleshooting tracking to avoid any future bugs in advance.
Ukrainian Dedicated Server's FAQ:
Yes, you can install the control panel, the choice of the control panel is available when placing an order for renting a server.
Yes, we provide protection against DDoS attacks using Huawei AntiDDoS8000 Series DDoS Protection Systems equipment - it is included in the cost of the NE-85, NE-100, NE-115 tariff plans.
Yes, server rental provides for connecting an external NFS storage within the NE-85, NE-100, NE-115 tariff plans.
All machines are physically hosted through Ukraine, Kiev based tier III data centers.
From the moment of placing an order until the completion of all technical work and settings of a dedicated server, no more than 48 working hours pass. If it takes more time to complete the work, the server owner will be notified of this.
The server has no limits on the number of hosted sites. You can add as many web projects as resources allow.
All servers located in Ukraine have a 500mbps channel connected.
---
Any Query?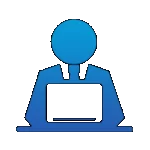 ---