Dedicated Server Netherlands
This data center is specially for hosting providers for reselling in the shape of shared, reseller and virtual hosting type, why because of extra healthy data residing and transforming assets, along with maximum default security capabilities in cheapest international dedicated server prices. Moreover, The Netherlands is one of world's safest place and one of quickest growing economy with over boomed structure and Governmental incentives to local datacenters. Due to technological automation implementation, less costly hardware availability and ahead of all lowest priced bandwidth, this country has stat of the art potential to offer most in budget proposals for dedicated server hosting in Netherlands. So to present the same highest blend of services from within Europe, we designated most prominent datacenter with tier III+ certification, having aptness to tender all kind of complex and composite server solutions including networking configuration, extra security layers, deployment of heaviest server components and much more. If you have planned to store your worthy data online under most economical rates, want to showcase your products and services in a glimpse of an eye in front of your buyers, especially in EU, in demand of securing databases in terabytes, looking for fastest internet connectivity or even in need of purchasing hosted infrastructure for distributing it into shared users, from our whole range of dedicated locations, we will recommend to inquire a machine from this territory.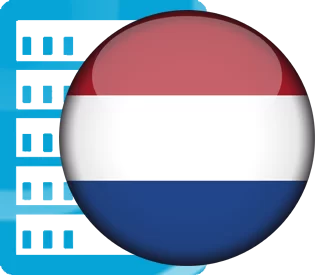 Storage, Performance Netherlands Server Plans
When you will check the specification of each listed plan, you may probably will not believe the mention price. Yes, it is true and most importantly, every configuration comes with maximum packed security. As per different needs and ranges, we have distributed numerous relevant elements of hardware, this way it would become convenient to pick one package for every different demand without adding anything extra though you have full freedom to add extras before checkout.
Processor
Memory
Storage
Bandwidth
Cores / Threads
Price
Intel Xeon E3-1230v2 3.30Ghz
8GB ECC DDR3
1TB HDD SATA
50TB
04 - 08

$75

/ Month
Order Now
Intel Xeon E3-1246v3 3.50Ghz
8GB ECC DDR3
1TB HDD SATA
50TB
04 - 08

$95

/ Month
Order Now
Intel Xeon E3-1230v6 3.50Ghz
8GB ECC DDR4
1TB HDD SATA
50TB
04 - 08

$109

/ Month
Order Now
Intel Xeon E-2236 3.40Ghz
8GB ECC DDR4
1TB HDD SATA
50TB
06 - 12

$139

/ Month
Order Now
---
More European Dedicated Hosting Locations
Do you want to numerous and distinctive nearby regions for deploying a number of machines side by side or your latency needs are not being accomplished by current destination or your marketing criteria does not best fit under available configuration yet you want to secure a slot with in one of European country. Browse our other nominated locations for ordering a highest level of hosting infrastructure.

Sweden Dedicated Server
Hire from USD.139/mo

Russia Dedicated Server
Order from USD.83/mo
Germany VPS Server
You are not comfortable with the prices or even with the allocated resources mentioned in each dedicated hosting plans above, you require something cheaper but with a confirmed offered through Holland with a devoted accessibility then it is better to browse our offered Munich, Bayern based virtual private servers.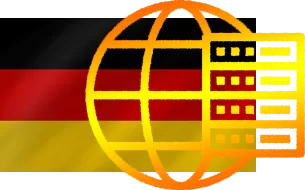 Top-grade Hardware
For a superior level of efficiency and accuracy, every aspect of deployed hardware is selected from most advanced and recognized global brands. Dell, FujitSU and Arista are the main providers for filling DC racks, well reputed devices to control DDoS attacks and big storage in fraction of cost.
Strongest Network
Stat of the art datacenter is powered through 10 Tbit/s internet transformation capacity which ensures the upmost obtainability of taking maximum number of visitor on board against any kind of coded app, website or project without any distortion, lack of losing packets and over burden networking cables.
Flexible and Scalable
Unlike other known hosting companies, you will have a full liberty with us to customize any readymade configuration in respect to inclusive items like RAM, disk types and capacity, maximal backend ISP connection to up to 1Gbps and downgrading/upgrading of resources at any moment of subscription.
Exclusive Assistant and Upgrader
There are several scenarios every company and individuals faced in their era of launching number of projects. For example, there is a share probability that when one will look into given above packages, find a specific deficiency of elements like one need 32 GB of memory whereas assigned prepaid RAM is 16 GB or default storage capacity is 1TB whereas required is 4TB. Also, with existing clients there could be a such situation where their necessities to keep their machine stable and to avoid overloading due to huge ongoing traffic, they require more resources. Even in certain cases one may wish to add up more IPs or control panel interfaces to install on their servers for convenient management as well to offer interfaces to their clients. we have solution of each query, you can purchase such addon whenever you think, it is the time.
Machine Upgrades
Available Addons
Additional IPv4
Windows Server 2012, 2016, 2019
cPanle / WHM Licenses
Plesk Obsidian
RAM and Disk Space
---
Best Cheap Netherlands based Dedicated Servers
If you have decided to market your products and services in Europe then the top most idea should be to go online through the internet atmosphere of the Netherlands under our supervision. This is announced here because we are the most economical and reliable provider who can serve you out of the way to ensure the maximum uptime under the best hosted infrastructure and in minimal amount of monthly billing. You can utilize your fully allocated resources under a secure data transformation environment. You always want to get uploaded resources load in fraction of seconds in front of your viewers as well as for your own management processing, we have enforced such techniques which will conveniently offer you this futuristic and enthusiastic power. If you want to get search engine success, you will obtain all necessary and important provisions packed with your machine including top notch security layer and intrusion protection against DDoS powerful attacks. Speed of browsing can be experience on it height due to lightning fast internet speed as well as through faculty of installing Solid state drives. Your Netherlands based server can be best bet for your business in whatever shape you want it and whatever legal usage you have.
Netherlands Dedicated Server's FAQ:
Pin pointed location which IPv4 shows is City: Naaldwijk, State: Zuid-Holland, Country: Netherlands, Postal Code: 2673 with a Time Zone: +02:00.
Of course, you can order whatever your desired distribution of Linux, including most popular CentOS, Ubuntu, Debian and much more as well as there is also an availability to add Windows as your favorite OS with lowest cost license.
Normally, we handed over a rented machine's credentials within 6-12 hours after confirmation, verification and order acceptance but it can be delayed or changed configuration will be offered due to non-availability of specific machine type.
You can made an order for at least a month and more without limitations up to number of years.
We usually send notification alert for specified material of abusing complaint and give you a chance to sort out the issue in few hours but in severe cases where there are some kind of chance to face a huge loss, may block your main IP and inform you about the occurrence.
---
Any Query?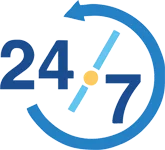 ---