Dedicated Server Hosting Brazil
Brazil is the most successful, socially powerful nation in South America, and one of the largest investors in the world's economies. Due to the fast development and high growth rate in all sectors of life, especially in manufacturing of iron and steel, vehicle assembly, petroleum goods, chemical production, and technical industry, this part of earth has huge potential for outer world to market. So, if you are to target this market with your full power, use online visibility mechanism buy purchasing Brazil based Dedicated servers which have the greatest versatility to configure, customize, and add web specifications in the high-level web industry with ultimate functionality. However, a customer rents an entire server and all its services from Sao Paulo data center for latency perfection and to obtain a private accessibility under a dedicated control to utilize it for fastest load ability of data, freedom of executing custom code, kernel core level changes and to run heavy apps or much increasingly busy websites.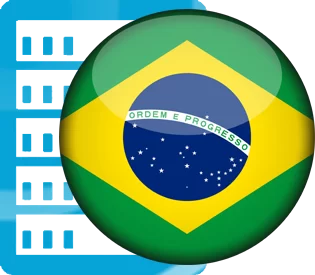 Brazil Dedicated Hosting Plan
We have many cost-efficient and secure choices, such as new products that are ready for use in compliance with Brazilian requirements. There is no better choice to find the best possible balance between optimizing performance and minimizing costs than a Cheap Dedicated Server from Sao Paulo if your core approach is to begin through South America.
Processor
Memory
Storage
Bandwidth
Cores/Threads
Price
E3-1230 v6 - 3.50 GHz
16 GB
256 GB SSD or 1TB HDD
5 TB
04

$259

/ Month
Order Now
E3-1270 v6 - 3.80 GHz
32 GB
256 GB SSD or 1TB HDD
5 TB
04

$329

/ Month
Order Now
---
Zonal Servers
We never push you to buy something which is not fiiting in your requirements but have a whole lot of categories and solutions. By any reason if you are of the view that current area of service, resources or prices is incomptible then give yourself a margin and browse our other nearby locations which may give you even in budget rates as well as lower the time of downloading and uploading of data.

Argentina Dedicated Server

Chile Dedicated Hosting
Brazil VPS Server
You are convinced that prices are high for dedicated servers or your project can be carried out even in fewer resources than mentioned but the only thing necessary is the same location. No Worries, go dedicated but through an instance in cheaper price under same destination of data center.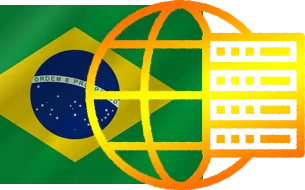 High Degree of Flexibility
Though there are only two packages are mentioned in service with different Xeon processors and basic hardware but you have full freedom to customize your settings in regards of inserting more resources while configuring your order or keep the deafults and upgrade them later on.
Lightning Connectivity
With whole latest hardware, software, SSDs and quality routers, distinctive feature is 1Gbps internet connectivity. This complete set of features will give you as well as your viewers a fastest data sharing and loading experience with lowest latency, especially in south American territories.
Security is Priority
With the Cyber Tunnel security architecture, advanced routers and firewalls, use of encryption algorithms and keys we have safest solutions for the highest level of classification. Moreover, datacenter is fully equipped with physical guard, power backups and numerous internet pipelines
Valuable Suppliments
It is not possible that everyone will be convinced with the assets available as default in above plans. Some may like to have things in cheap price like HDDs whereas other prefer to deploy SSD to obtain maximum speed. Same way listed resources like RAM, Storage and bandwidth can be modified if you think that default one is lesser for you or want to change its type etc. We have plenty of other options which can assist your hosting infrastructure to turn it into most convenient source of automation, especially when you are to create a hosting environment for reselling it as shared or in shape of separate compartments. You can get Plesk panel installed for both kinds of operating systems whereas WHM interface for only Linux based OS with monthly recurring license costs.
Machine Upgrades
Available Addons
Additional IPv4
Windows Server 2012, 2016, 2019
cPanle / Plesk Obsidian Licenses
Bandiwdth, RAM and Storage
RAID Storage
---
Dedicated Hosting with Sao Paulo, Brazil Data Center
We are proud to announce that our Sao Paulo, Brazil data center delivers high-density and high-availability systems with the highest capacity and reliability. All our offerings come with a port speed of 100 Mbps, 1 Gbps, and 10 Gbps. At port speed, the bandwidth choice for each port can be unmetered or limitless. We count on many operators to provide an internet connection, such as Telefonica, Oi, HighWinds and Level 3, and others. Main routers of the POP use the 100 Gbps port to have a wide spectrum of managed hosting facilities, including collocation and dedicated functions. The goal of our business is to modify the public image of our industry and intensify our customer strategy. We are also supplying Brazil with several web hosting solutions. We will give you these servers with high-performance work adaptability and all they are ready to use with effective working capacity.
Dedicated Servers With Fast Connection To Br
With quick and easy response time, you can now easily deploy your specialist computer. Our customers are allowed to install and upgrade the app. In 2 hours after your payment, your server will normally be ready. With our secure services, you can get cheap services in Brazil that have 1Gbps unlimited data for file transfers using Intel's Xeon Quad-Core processors. In accordance with data, we have created a superior network. All bundles deliver the most recent Xeon CPUs, SSD storage, complete DDoS security, new operating systems for Linux and Windows, cPanel, DirectAdmin, and Plesk panel control options. If you have a problem with hosting and accounts, we have a dedicated support staff and trained engineers 24-hour on-site, who solve it soon.
Where is data center located?
Data center to ensure the quality transformation of your files and convenient usage throughout your business with us is located under a Tier III facility of Sao Paulo.
Importance of buying Brasil based Dedicated Server?
By acquiring or getting provisioned a dedicated machine from this location, you would be able to lower down your latency in whole region including Chile, Argentina and all Latin American areas.
Can i have additional IPv4?
Yes, you can order for extra IPs at the time or ordering your machine or even after through your client area console.
Can i upgrade resources?
Yes, you can add Additional RAM, SSD/HDD and bandwidth up to 10 TB into your cart at any time of subscription.
What is the minimum contract?
To test our network, capabilities and skills, we do not enforce a long-term contract but you can start with monthly subscription and can submit cancellation at least 3 days before expiry to avoid next month renewal fee.
When will i get my machine ready?
It can take at least 24 to 200 hours to send you credentials, depends upon the availability, queue position, load of work and kind of selected OS.
Are there any setup fees?
No, we do not charge any kind of setup fees which means we are not over charging as well as no intentions to make things difficulty for buying.
---