Sweden Dedicated Server Hosting
Sweden is the most industrialized nation and aims to grow its presence every day. Manufacturers and Traders are geared towards exporting of goods and services to generate healthy amount of money, especially through online eCommerce. A website conducts a thorough and interesting job in expanding businesses worldwide and specifically for targeted audience. Dedicated hosting is a top of its kind, aims to efficiently extend and uphold robust corporate practices as per international security standards under which all of its resources a devoted to a top-level user without any sharing party. This could help respond easily and quickly to web and apps needs for a custom-built environment. It is safer if you want to grow up in a self-reliant and limitless world. Most common usage is virtualization, gaming, web, mail and proxy among many other configurations. Our Sweden-based Tier3 datacenters can ensure secure, stable and futuristic base for launching your project with all legal commodities and expressive low latency in Europe, especially for quickest lading of resources with in Sweden. You maintain the full power and administrative control 24 hours a day. It is suitable and demanded for those who are running a lot of online traffic or for those who require a cooperative environment to fulfill their internet visibility. For Dedicated Server in Sweden, we are here to help and sort out your most common issues though you can subscribe for paid management at any time.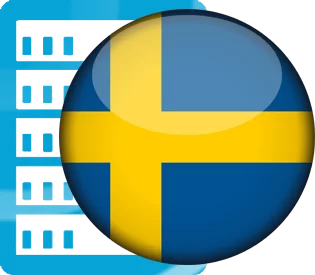 Swedish Server Plans and Pricing
You would have to explore several separate hosting solutions once the platform hits its peak stage. With our cheap cost dedicated hosting, you have direct access to the device's software setup bandwidth, RAM, storage, and even power. You have a lot of possibilities with us when it is time to pick the best form of hosting for your needs. To summarize, we have a wide range of server's solutions that are open and effective and address the needs of Swedish customers or for international brands to win their European market.
Processor
Memory
Storage
Port/Speed
Price
Intel® Xeon® Processor E3-1240 v2
16GB
2x1TB HDD or 2x240GB SSD Soft RAID
1Gbps/50 TB

$139

/ Month
Order Now
2xIntel® Xeon® Processor E5620
24GB
4x1TB HDD Hard RAID
1Gbps/50 TB

$239

/ Month
Order Now
2xIntel® Xeon® Processor E5-2430L v2
64GB
2x480GB SSD or 1TB HDD Hard RAID
1Gbps/50 TB

$399

/ Month
Order Now
---
Other European Data Centers
You goal to attain your favorite latency is not being furnished through Swedish hosting infrastructure or desired features are not available or even you want to produce something bigger in Europe by deploying servers from multiple locations then you can check through other relevant nearby data centers.

Netherlands Servers

Hungary Dedicated Hosting
Sweden VPS Server
You trust on virtualization to minimize your monthly budget, want to obtain multiple cores with numerous number of root users instead of a big machine or if your gauge is yet not so vast for which a dedicated server is the only handler then better to start through a virtual hosting from same place.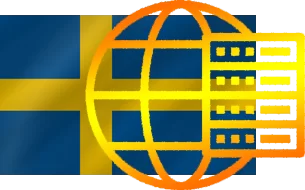 Custom Configuration
Due to a long standing experience in the field and advancement in future technologies, you can find us your most wanted companions in such hours of needs when you want to perform something complex than standard, means you will be able to carry out all networking and hard level customization, even can ask for totally different specs available in above plans.
Branded Hardware
For a continuous stable incident for all ongoing operations on your hosting infrastructure, we made certain to install each element of your renting of highest extent that is why most of machines are belongs to positively renowned brands Dell and SuperMicro, moreover, for the purpose of quickest and sturdy outcome, Intel processors are in action.
Credible Security
As per our understanding about the safty of your data and assets you have uploaded in the rented machine, we have taken maximum measures to secure it in technologically advanced ways, we offer soft and hard raids, physical human checks, internal filtering routers and ahead of all default DDoS prevention system which can save you from most common intrusions.
System Energizer
Time is money and wastage of time in current era has diverse effects on one's business so instead of spoiling hours in managing things manually, in the field of hosting, revolutionary automated systems are being inducted every day. If you can put money in buying a location based costly servers then you should better care of other readymade utilities to ease your online access. The only purpose why you are directed to buy from this locality is to obtain geographic Sweden IPv4 which is an identity to verify, exactly from which place your machine is being propagated and to deliver fastest loading experience to a particular part other than rest of the world. So in this even whatever your use case is, you can purchase more IPs, various control panel management interfaces, can order for enhancement of machine's resources or include an addon which can give you an extra layer of intrusion prevention.
Machine Upgrades
Available Addons
Additional IPv4
Windows Server 2012, 2016, 2019
cPanle / WHM Licenses
Plesk Obsidian
Extra RAM and Backup Space
Up to 100Gbit/s DDoS Prevention
---
Cheap Cost Sweden Based Dedicated Servers
If you want a cheap dedicated server in Sweden, then the hosting options from us are the right for you. We provide complete power including operating systems, applications, hardware, etc. In Sweden, our highly specialized servers such as Supermicro, Dell, HP, Intel are accessible for all clients in this region. All data centers have a fully redundant framework like fire alarms, uninterrupted electricity supplies, and generators. All this provides an excellent hosting atmosphere for optimum web performance. Al our hosting uses lightning-fast SSD and SATA servers. This offers speedier loading and optimum protection of the Website. Our hosting service includes the best-performing dedicated server for your enterprise and application. Now keep your hosting server in Sweden with fully operated services at low prices.
Best Sweden Dedicated Hosting Provider
Recent trends are being noticed in the Swedish networking industry. Our sector aims to turn our company's reputation into customer offerings deeply and constantly. For Swedish citizens, we now have a range of cloud solutions. Take the maximum power of flexibility and reliability of your dedicated server. You can opt for a customized ISO installation and choose between Windows, Linux or to track the traffic of your server in real-time through the control and management interfaces. We guarantee complete remote access to any Linux dedicated server / SSH for you. You are entirely managed and able to introduce your web applications. Besides, we will configure your server with special hardware enhancements including processors, memory, storage, and even a 10-bit uplink. Usually, we are installed and delivered within 2 hours of payment receipt. With live chat, email, and telephone, we give all clients 24-hours access to technical assistance. Get our best and trustworthy services now!
What is your server provision time after order and payment?
Provisioning time is 1-3 days after order confirmation, depending on stock, pending orders in queue and availability of working hours.
What are data center facilitations?
You can enjoy best effort SLA under a Tier III+ GleSYS VBDC data center which is practically located in Stockholm, Sweden.
What operating systems i can get installed?
We have the ability to install any common OS for you on demand though most popular operating systems are already available in our catalogue, you can select one at the time of configuration or ask us at any time of surfing to re-install a different one.
How to up-scale machine's resources?
If you are short of resources or looking for even a better execution performance, you can contact our support team to buy additional resources like Memory, SSD, HDDs, Bandwidth, DDoS and much more.
What is minimum contract length?
Usually upon short contracts, companies charge for setup fee but unlike them we can offer a machine without any hidden and setup fee even when you purchase it for only one month. you should always submit a cancellation request well before three days of expiry if you do not want to continue.
---