Dedicated Server South Korea
From two parts of Korean layout, Republic of Korea has an amazing industrial revolution which is still going on and boosting the wealth of local as well as attracting most of international and multi-national brands to invest. Being an industrial hub, requirements to maintain advanced structures it is always necessary to keep things automated. In today's world, it is the computer with the connectivity to internet cable which can do this duty. Technological term is web hosting framework and backbone of each such arrangements is a dedicated machine. Now the purpose for having such unwavering server for each surfer could be different but main operation for such facility is to transform data. To work smoothly and with a greater exposure locally, one must have to offer fastest loading of web pages as well as apps functions which can be attained through a low latency connection. If you are to target East Asian countries or specifically Korea then best bet for your devoted work with liberty of OS choice and root privileges is South Kora based dedicated server.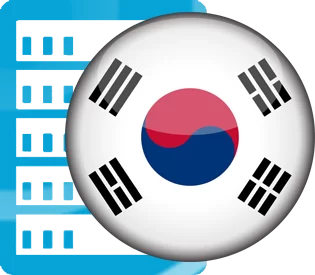 Pricing of Korean Servers
For several types of consumptions we are presenting three basic machines with enormous amount of associated hardware which can even be increased as per desire. Intel Xeon E series with 4-6 cores for processing large number or queries in shorter period of time. About all allied features associated with server are of much costs when we compare it with other international areas yet we are charging as slighter as we can.
Processor
Cores
Memory
Storage
Bandwidth
Price
Xeon E3-1270 v6 - 3.80 GHz
04
32 GB
1TB HDD or 256GB SSD
5 TB

$259

/ Month
Order Now
Xeon E-2234 - 3.60 GHz
04
32 GB
1TB HDD or 256GB SSD
5 TB

$277

/ Month
Order Now
Xeon E-2246G - 3.60 GHz
06
32 GB
1TB HDD or 256GB SSD
5 TB

$299

/ Month
Order Now
---
Adjoining Locations for Server Solutions
Not sure whether above plans will work for you or you are in search of multiple nearby locations for being live. You presently have a machine from South Korean territory but having issues in latency, packet drops or more ping and consider a neighboring destination to test if it could work better for you then below locations with dedicated hosting plans can do wonders for you.

Malaysian Dedicated Host

Dedicated Hosting Japan
South Korean VPS Server
Why not save your money if your prerequisite allow you to be manageable under little lesser supplies or despite working through a single link distribute your money and various functionalities through multiple dedicated containers while keeping the same location.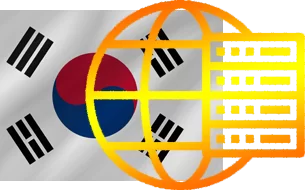 Load Instantly
Though 1Gbps internet port is shared in between all servers installed in a rack, yet it gives you maximum ability to utilize it with much speed most of the time as we do not overload anything. Moreover a huge amount of monthly bandwidth is included as default which must be enough for maximum traffic as per machine handling resources.
Reliable Base
While making servers live, data center has taken maximal measures to ensure high level security, safety and individual reliance on our offered network. Also our continuous internal patching and latest licensed OS availability along with best practices of communications make your online assets stable and apart from the reach of intruders.
Classified Hardware
Whole structure of our business is situated on machinery so to circumvent any embarrassment and disruption or complete disaster, we picked equipment from top brands. This will allow us to minimize our efforts on managing hardware malfunctions as well as a robust and continuous up time experience to our customers.
Addons Feature
Due to revolution in IT industry going on from last 4 decades, projects are expanding as well as all software, coding, pages and number of applications/websites are also increasing. For dealing in such scenarios, more assets and management functions to ease the complex features are necessary to meet all the time. If today, your requirement is 2GB Ram, 100GB storage and lesser number of cores, in near tomorrow, you will find yourself short of resources. So, to meet with your application necessities, we suggest you to add maximum amount of resources in first place to avoid future inconvenience. As devoted hosting type gives you maximum freedom so avail it and get benefits of in house improvements for your machine which includes software, networking and hardware level elements.
Machine Upgrades
Available Addons
Additional IPv4 on Demand
Windows Server 2012 and 2016
cPanle / WHM Licenses
Extra Bandwidth, Space and Backup
Plesk Obsidian
---
Dedicated Hosting from seoul Data Center
Why you are buying a location-based server? it is because you find yourself comfortable with it to minimize the time of your working hours due to fast executions and ahead of all greatest user experience which comes on the surface of your portal for acquiring your present services and products. We have explored this destination so that you can market your goods for the people of South Korea through a nearby situated data center in Seoul.
In which city data center is located?
Being the hub for advancements, IT infrastructure and Capital of South Korea, we choose Seoul as the area for delivering dedicated machines with local IPs.
What resource upgradations are available?
If you think that base resources are lesser, you can configure more like RAM, Storage, bandwidth as well as include an addition drive for backup purposes.
Do you provide Windows OS?
Yes, along with all familiar distributions of Linux, we offer Windows versions with licensing.
When will you dispatch credentials after order?
Once you will prepare your order and pay accordingly using paypal or other available payment methods, installation will be queued and most probably, you will receive login details in minimum 72 hours.
How you calculate bandwidth?
Bandwidth is calculated on the basis of incoming and outgoing traffic, moreover as allocated bandwidth is shared with other users in Rack so fair usage policy will be enforced.
How to process hard reboot and re-install?
In case if you are to hard restart your system or you want to get your machine re-installed, you will have to request us via ticket, usually such requests are queued on top priority.
---