Dedicated Server South Africa
Being an old web hosting provider from different regions of the world, we have best infrastructure and advanced technologies to offer you a hosting pad with dedicated resources from a little costly location for lowest latency throughout South African Continent. You can rely on us for your dedicated hosting need from this specific location as we are the most mature provider who can deal in any kind of customized and complex dedicated hosting solutions from any worldly location.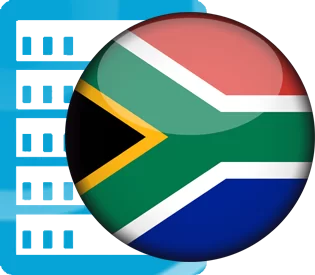 WE ARE AWARE OF YOUR DESIRES
Our dedicated server systems have taken economic needs and concerns into account. Through informative comprehension, you continue to improve your business performance. Our set includes new accommodation solutions and affordable prices for your convenience.
Processor
Memory
Storage
Bandwidth
Cores
Price
E-2246G - 3.60 GHz
32 GB
500GB SSD
5 TB
06

$239

/ Month
Order Now
E-2234 - 3.60 GHz
32 GB
1TB SSD
5 TB
04

$284

/ Month
Order Now
---
Neighbouring Server Solutions
If current location is not able to fullfil your latency need or you need different specification then below Dedicated Server locations may be up to your demands.

UAE Dedicated Hosting
Deploy from USD.176/mo

Turkish Dedicated Hosting
Order from USD.109/mo
South African VPS Server
If you want to stick with current destination but want dedicated hosting type in lowest funds then it is better to browse our offered South Africa, Johannesburg based virtual private servers.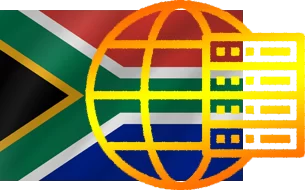 100% Bandwidth
A 100Mbps port is included in our database. 10 TB of data can be transmitted each month over your bandwidth of 100 Mbps. No other user will share your bandwidth. The server itself is so dedicated.
SysAdmin Support
Free services are guaranteed such as OS installation and server migration. In addition, full support for SysAdmin is available on request.
Price Freeze
They will not increase the price you pay during the length of your contract to ensure stability in uncertain times, even if our pricing shifts for new customers.
Addons Feature
You can get the best value from our dedicated products together with our Addons Policy. With minimum pricing, you can achieve maximum specifications.
Machine Upgrades
Available Addons
Additional IPv4
Windows Server 2012, 2016, 2019
cPanle / WHM Licenses
Plesk Obsidian
---
Dedicated Hosting from Johannesburg Data Center
As a reliable service provider, we are generally recognized in South Africa. The company will expand its specialist servers in South Africa by providing full customer service. Recent developments are being followed in the South African networking industry. Our company strives to turn our company's reputation into consumer services in full and consistently. To South African residents, we now have several cloud choices. The most modern systems are easy and quick to use on high-speed hard drives, double CPU cores, and an operating system. We make sacrifices for our customers when using dedicated server expertise. You get additional fully managed services at affordable prices for our high-performance dedicated servers. All servers for 1 GBit / s of Ethernet links are linked for maximum speed and scalability to the current networking equipment. For your own operating environments, such as Windows Server OS or Ubuntu Linux, you can choose a high-performance HPC or (64-bit) version from our specialist solutions. The best networking choice is our dedicated Ubuntu servers. You really can take your business and website up to the next level with our high-power server and Turbo software, up to 20 times faster than competing Linux-based hosting companies. Looking for a VPS solution In South Africa?
South African Dedicated Server's FAQ:
All dedicated servers will be provisioned through a tier III advanced data center located in Johannesburg, South Africa from 24 hours to 72 hours after validation of payment and order.
---
Any Query?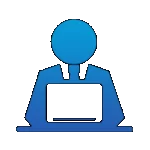 ---