Dedicated Server Hosting Hungary
Hungary is a favored destination of foreign investors in the automotive industry. It has a worldwide reputation for international trade. There are many elements of a major industrialized economy and a well-developed supply base. It has a long history as a vast technical sector with a strong research and business infrastructure. It has biggest IT industry in the region, responsible for biggest exports in the globe. The region EU, is developing its web industry fast with the quickest and most strong alternatives and Hungary is investing its best part in it. To meet all IT based challenges, local data centers always have a great importance so to offers an improved opportunity to locals and international citizens, especially to worldly corporate sector, we have taken best measure to present Hungary based dedicated server hosting. It's a kind of hosting where the user rents a complete server and no one can share it access. This capability ensures 100% machine capacity and accessibility. The software can be built and personalized for your particular requirements. You hold full control and administrative access to the server 24/7. It is suitable for areas with a lot of traffic or sites with resource draining nature. It is an ideal choice for large-scale businesses and reseller hosting. The successful datacenter location of the country makes it easier and more efficient to transmit data regionally with more speed and at low latency for a convenient user experience in Budapest, Hungary in general and especially for subscribers throughout in Europe.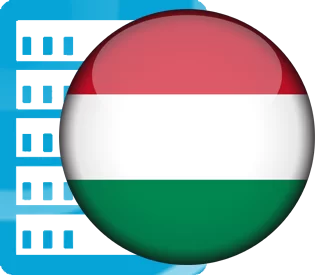 Reliable Hungarian Hosting Plans with Cheap Pricing
We give full usability, accuracy, efficiency, and enormous amount of monthly traffic packed with each package you will pick. Choose up to 16 CPU cores along with dual processor and more at a low cost for your heavy demands or go with SSD Raid for extreme storage performance. You will get root and administration access, Windows or Linux, 1 Gbps Internet connection, un-restricted firewall and 24/7 support.
Processor
Memory
Storage
Port / Bandwidt
Price
Xeon E3-1230 v2 3.3 GHz 4 cores
8GB DDR3
1x1TB HDD or 1x120GB SSD (SATA)
1 Gbps / 5 TB

$139

/ Month
Order Now
Xeon E3-1230 v5 3 GHz 4 cores
8GB DDR3
1x1TB HDD or 1x120GB SSD (SATA)
1 Gbps / 5 TB

$169

/ Month
Order Now
Xeon E3-1231 v3 3.4 GHz 4 cores
8GB DDR3
2x1TB HDD or 2x120GB SSD (SATA)
1 Gbps / 5 TB

$189

/ Month
Order Now
Xeon E3-1270 v2 3.5 GHz 4 cores
16GB DDR3
1x2TB HDD or 1x240GB SSD (SATA)
1 Gbps / 5 TB

$239

/ Month
Order Now
HP 2x Xeon E5-2680 2.70 GHz 8 cores
192GB
2x SFF SAS/SATA
1 Gbps / 5 TB

$269

/ Month
Order Now
---
Server Hosting in Locality
It is always handy to plump for a heavy resourced hosting solution in reasonable cost, both factors are connected with currently explained destination so we recommend you to buy a full fledge server from this particular location to optimize your accessibility in European region otherwise we have vast variety to offer from same region but from different DCs from neighboring countries.

Netherlands Servers
Provisioned from USD.75/mo

Sweden Dedicated Server
Sale from USD.139/mo
Hungary VPS Hosting
We are sure that most of customers who visit this page are eager to buy a machine for their use because of lowest charges and elevated components along with the performance and grater output yet there are few who want to be up online under this territory as a devoted user but still struggling to acquire something very cheap so explore virtualization which has about equal impact and conduct.
Best SLA
As per our past records, we promise only what we deliver and how we make it possible is by installing top quality hardware, recognized by 1000s of customers, finest networking under the supervision of experienced engineers, Hard Disks and SSD from industry's renowned brands and a robust internet connection acquired through trustable ISPs.
Fast Data Transmission
In the present era, IT infrastructure is growing and offering much more than traditional instruments. Software are being mature, more people are utilizing internet to quench their thrust of information and ordering goods and services online so to match with this boom, 1Gbps internet port, SSDs and filtration rules are implemented for quick data transfer.
Secure and Flexible
Along with the market's best affordable rates, it is always our utmost effort to deliver most secure and safe hosting experience by involving all basic precautionary measures to through away intruder's bad intentions. Along with resources presented in above mentioned packages, you have freedom to add up particular element separately.
Enhancers and Collaborators
We have managed to produce such specifications which can come up to the expectations of more than 90% buyers yet there are a few who want to get a customized proposal or looking for some additional features. Also, while a journey towards online success, you may feel some more to be added in your hosting capabilities for modernizing and easing your management and operations. Whether you are to deploy a machine now or you have it with us already, you have equal opportunity to purchase additional assets in sense of Bandwidth, extra space and memory. On the other hand, if you are to access your server via Microsoft Remote Desktop then it is necessary to purchase a Windows License. Paid keys for hosting control interfaces like Plesk and WHM are also available at affordable rates.
Machine Upgrades
Available Addons
Additional IPv4
Windows Server 2012, 2016, 2019
cPanle / WHM Licenses
Plesk Obsidian
More RAM, Traffic, Storage
---
Hungary based Cheap Dedicated Servers
Hosting comes in many different ways and all websites have unique specifications. To choose the best host means to balance the web needs. Our secure hosting is among the most popular for our customers and the efficiency of our services is so assured that we give a guarantee of cashback. Our rates are perfectly transparent and secret costs do not apply. Moreover, even though prices change occasionally. We are entirely responsible for its availability and promise an uptime of 99.9 percent. At the same time, you can boost hardware options by preferring SSD storage that uses SSD instead of HDD and is less vulnerable to failure. Our efficient web hosting support provides you with the best option for your budget and web needs, flexible development, security protection, and uptime, and helps customers to make the right choice. For our high-level dedicated servers, you get additional professionally operated facilities at a reasonable price. We have an incredibly motivated team of developers and engineers with broad experience in IT and network technology. We're here to assist you with live chat and email help tickets any step of the way. Regardless of the matter, we are here to assist with your query.
Reliable Company for Dedicated Hosting in Budapest
For Hungary based web administration you may need a specific platform for limitless and extra power results. We are managing such kinds of web services in this country with the powerful and fully secured Budapest based datacenters. All devices are racked on this platform with 100% uptime guarantee services. No harmful result will appear with our hosting account. For meeting and touching the latest IT developments, we used Intel specialized Xeon processors with the power of huge bandwidth boundaries. For every client aspect, we have a screenshot of well-monitored services with the access of cPanel/ WHM and Windows Plesk interfaces. For manipulating remote desktop, we are great to allow you 100% remote access in which you may deal and administrate your machine anywhere anytime. Our platform guarantees your online presence across time to cover your sales with high volume. That's why we are managing high-quality hosting services in Hungary at a reasonable cost. In the configuration process, you can customize your new server's hardware and software completely. 100% of device capable features are supported by our Windows and Linux frameworks.
Hungary Dedicated Server's FAQ:
With a direct IP allocation from RIPE and own peering partners data centers, practically established in Capital city of Hungary, in Budapest, have more than tier III certifications accepting complex solutions to deliver.
It is quite simple to order a Hungarian machine, simply place and order, configure it and add something from addon, insert your contact information, signup and pay for a month or ask if you want to buy it for more than 30 days, we will then generate your order accordingly.
Yes, to maximize our adoptability and success, we have introduced every element of today's demand, you can ask for most renowned Linux based flavors like Ubuntu, Debian, CentOS and much more and at the same time numerous versions of Windows with monthly license subscription are also available.
Once you will order, after provisioning, if your selected OS was Linux based, you can use putty like software to connect through SSH, on the other hand windows OS can be accessible through RDP available in all windows editions.
If your ordered machine will be available in data center, it will take not more than 24 hours for server's delivery but in other cases depends upon the supply of hardware and already under queue order. In worst case, you will acquire login details in not more than 72 hours.
---
Any Query?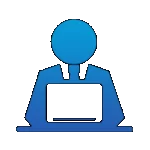 ---