Dedicated Server Hosting Hong Kong
Hong Kong is a center of foreign commerce and tourism and has one of the world's most productive economies. This is one of the world's most diverse towns. The financial, land, food, and beverage industries are primary drivers of this magnificent city. Most of the largest countries of the world, running businesses and belongs to this region. For boosting a large number of peoples interest, the web sector is building up his strategies for optimal output. For these results, dedicated hosting has large meaningful actions with the web industry. All this country's peoples are now connected with the new and updated IT infrastructure. These types are made for maximum output with a direct and single-user approach to ensure all your apps flexible with exclusive tools. You may have total control over it to adapt to the website server settings and you can ensure that all services are available to you to achieve optimal efficiency. To make the suitability, you can add, delete, and upgrade programs, install, or control all configurations. For quicker load times, these have SSD storage and they use intelligent routing technologies to ensure 99,999 percent uptime. In addition to being on a Tier-1 network, it also provides security protection with optimal methods and provides reboot updates. Connect with us for a variety of cost-effective plans and features. We have a dedicated team for all Hong Kong-based clients. Put your order today and collect your services in a few hours.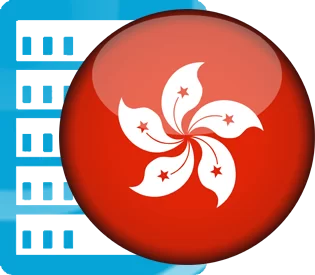 Dedicated Server Hosting plans and pricing
If your site reaches top point then you will have a few different hosting options to consider. With dedicated hosting, you have full access to the server bandwidth, RAM, storage, and even the ability to control the software configuration. When the time comes to choose the right kind of hosting for your needs you have a lot of options with us. You would need a strong processor if your company site needs to render virtualizations, live streaming, and running other large-scale applications. You may use several different kinds. You must also pick an operating system based on your needs. You may use an OS such as Windows or Linux. Briefly, we have a wide variety of plans accessible, reliable solutions that satisfy the requirements of Hong Kong clients. The price will depend on the specification and level of storage that you will require.

---
Neighbouring Server Solutions
If current location is not able to fullfil your latency need or you need different specification then below Dedicated Server locations may be up to your demands.

Dedicated Hosting Japan
Purchase from USD.199/mo
Coming Soon!

Malaysian Dedicated Host
Under Process Location
Hong Kong VPS Server
If you want to stick with current destination but want dedicated hosting type in lowest funds then it is better to browse our offered Hong Kong based virtual private servers.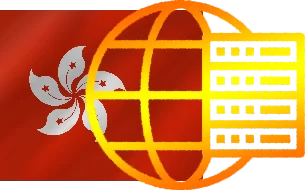 Software Installation
We can install any documentation on your server during the first month (e.g., cPanel, Plesk). This will aloow you to enhance your working adaptability.
Performance Monitoring
Our Safe Customer Portal gives you efficiency charts for CPU, RAM, DISK IO and Network Traffic. You'll never face any distruption with our monitoring panel. Without any failure your system will work 24/7.
SSL & Firewall
With advanced security feature, you can use a hardware firewall in the given area. An SSL also offers a safe link to your website that enables e-commerce security and provides extra protection for your financial details.
Replacement Guarantee
In the event of a server failure, our engineers will replace it quickly with an equal or better system without any cost, and we will always have a wide range of replacement parts on hand.
24/7 Support
A highly qualified technical support team is always ready to face any challenge.They have the experience and can solve any problem efficiently.
100% Uptime
We provide you with a 100% uptime guarantee that meets the availability of our servers. Our uptime guarantee of 99.9 % ensures your server is always online. Our data center is located in Hong Kong, it will make sure high reliability.
Make Bigger Your Existing Plan
You have to develop and change your application configuration depending on system demands and modified customer specifications to properly suit your ongoing work and to fit your demand on the new market. With the latest and updated server capability, you can set your dedicated server to large space, wide bandwidth, and other services. We always offer all the skills to meet your requirements.
Machine Upgrades
Available Addons
Additional IPv4
Windows Server 2012, 2016, 2019
cPanle / WHM Licenses
Plesk Obsidian
---
Get high-powered Dedicated Server Hosting
When you running business software that requires a custom configuration, usually the site can have very high server specifications. With our system, you have better control over your infrastructure, device, and operating system collection and installation. One of the key reasons for switching to this style is that the website needs a high standard of usability so it is configured to maintain a high standard of usage from sites with a high level of traffic or a high degree of user engagement, like eCommerce. You can select your device architecture, your operating system, and even configure your server hardware. Our Tier 3 Hong Kong-based data centers provide a secure firewall for all customers. All of them have complete KVM across IP remote console access via IPMI, which gives you machine power. In comparison to limitless databases, you don't have to think about the DB shortage. On the hardware side to offer a high-quality hosting service, we use bare-metal with using Intel Atom and Xeon CPUs on hardware platforms from well-recognized server suppliers such as Dell, HP.
HK Best Dedicated Hardware
We are working on the modern feature to meet your needs, in collaboration with leading industry manufacturers of dedicated hardware. We provide and run a network-enabled by redundant high-speed Internet links backbone. If a provider is down, our device chooses automatically the best path for transporting and redirects traffic to alternate carriers. You can get fast machines for both Windows and Linux applications using updated hardware. All specs are installed in a world-class, temperature-controlled data center with our performance-based hardware, and our experts track the devices 24/7/365. Moreover, cPanel and WHM are the administrative benefits for you. By getting this you can track your machine with resources, supply user accounts, transfer server to another accounts, deploy applications, and much more. All Quad-core Linux plans are set up automatically when the payment is processed. You should expect your deployment between 12 to 24 hours after placing your order.
Hong Kong Dedicated Server's FAQ:
All PC structures are custom-develop giving improved degrees of control, flexibility and the ability to remotely imagine and resolve issues before they impact your administration.
Yes, you may update your existing server with extra resources. Also, we have many Addon plans that you can avail of at a minimum price cost.
You'll receive 1 IP per server. You can request additional IPs by submitting a request.
Yes, you can get unlimited root access. You can always personalize your dedicated device and get unrestricted access to your computer resources with full root administration access.
Indeed, we do empower you to make sub-vaults which you can use to offer partners or clients space as long as its inside our methodology rules. You can in like manner course of action additional FTP accounts with compelled access to a specific registry.
No, a single IP address may be used to host maximum number of websites.
---
Any Query?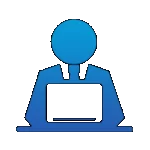 ---