Dedicated Server Hong Kong
You get maximum output with a dedicated server for all your apps because it allows exclusive tools. You have total control over it to adapt to the website server settings. After choosing our dedicated server, you will ensure that all services are available to you to achieve optimal efficiency. Our servers are built, configured, and managed to provide your Hong Kong projects with integrated configurations. To make the server suitable, you can add, delete, and upgrade programs, install, or control all configurations. For quicker load times, these servers have SSD storage and use intelligent routing technologies to ensure 99,999 percent uptime. In addition to being on a Tier-1 network, the servers also provide security protection with optimal methods and provide reboot updates. Higher standards of protection and control are assembled by us. And you can get good DDoS security at the network level. You can also monitor the way the server is installed on our channel. Connect with us for a variety of cost-effective plans and features. We have a dedicated team for all Hong Kong based clients. Put your order today and collect your services in a few hours.

Each company needs the best tools and solid foundations to flourish
You would need a strong processor if your company site needs to render virtualizations, live streaming, and running other large-scale applications. You may use several different kinds of servers. You must also pick an operating system based on your needs. You may use an OS such as Windows or Linux. Briefly, we have a wide variety of accessible, reliable solutions that satisfy the requirements of Hong Kong clients.
CPU Model
ECC Memory
SSD Storage
Bandwidth
Price
4x 3.2 GHz Intel® Xeon E3 1225
16 GB
2x 128 GB
5 TB

$99

/ Month
Order Now
4x 3.2 GHz Intel® Xeon E3 1225
32 GB
2x 256 GB
10 TB

$149

/ Month
Order Now
4x 3.2 GHz Intel® Xeon E3 1245
32 GB
2x 512 GB
15 TB

$199

/ Month
Order Now
4x 3.6 GHz Intel® Xeon E5 1620
64 GB
4x 512 GB
20 TB

$299

/ Month
Order Now
6x 3.2 GHz Intel® Xeon E5 1650
128 GB
4x 512 GB
30 TB

$399

/ Month
Order Now
6x 3.2 GHz Intel® Xeon E5 1650
256 GB
4x 512 GB
40 TB

$499

/ Month
Order Now
---
Software Installation
We can install any documentation on your server during the first month (e.g., cPanel, Plesk). This will aloow you to enhance your working adaptability.
Performance Monitoring
Our Safe Customer Portal gives you efficiency charts for CPU, RAM, DISK IO and Network Traffic. You'll never face any distruption with our monitoring panel. Without any failure your system will work 24/7.
SSL & Firewall
With advanced security feature, you can use a hardware firewall in the given area. An SSL also offers a safe link to your website that enables e-commerce security and provides extra protection for your financial details.
Replacement Guarantee
In the event of a server failure, our engineers will replace it quickly with an equal or better system without any cost, and we will always have a wide range of replacement parts on hand.
24/7 Support
A highly qualified technical support team is always ready to face any challenge.They have the experience and can solve any problem efficiently.
100% Uptime
We provide you with a 100% uptime guarantee that meets the availability of our servers. Our uptime guarantee of 99.9 % ensures your server is always online. Our data center is located in Hong Kong, it will make sure high reliability.
Make Bigger Your Existing Plan
You have to develop and change your application configuration depending on system demands and modified customer specifications to properly suit your ongoing work and to fit your demand on the new market. With the latest and updated server capability, you can set your dedicated server to large space, wide bandwidth, and other services. We always offer all the skills to meet your requirements.
Web Hosting Upgrades

| Upgrade | Price |
| --- | --- |
| 10 Hosted Domains | $2.50 / Month |
| 25 GB NVMe SSD Storage | $6.00 / Month |
| 200 GB Premium Bandwidth | $8.00 / Month |
| 1 Dedicated IP Address | $3.50 / Month |
---
Dedicated Servers
For boosting and enhance your business all around the world dedicated servers is the best option for managing and providing services to the end-users. Our servers are fully managed and updated with the newly generated firewall. We design the best business packages for our clients in Hong Kong. Our company's purpose is to transform our company's image fully and in general boost our consumer service. For Hong Kong's people, we now have several database options. The new dedicated servers can be quickly and easily used on high-speed hard drives. All servers are available with multi-core CPU and on-demand bandwidth with huge size of usage and transmission rate. For organizations around the world, vpsandserver provides outstanding network performance with the highest availabilities to support large companies. Our 7/24 on-site technician team is at your fingertips by phone, live chat, email. We guarantee high performance, reliability, and maximum safety.
Best Dedicated Hosting Company
We have low-cost hosting services for Linux and Windows dedicated. Our dedicated servers include the two windows and Debian systems. Generally speaking, Linux is the most well-known and least effort-friendly application to host. Linux is suitable for utilizing windows as a web working frame for PHP and MySQL, Windows often offers advantages such as ASP,. NET or the Microsoft SQL Server. You may have an outstanding hosting agreement for your working system.
Frequently Asked Questions:
Q: Which kind of your servers do you use in your dedicated servers?
Ans: All PC structures are custom-develop giving improved degrees of control, flexibility and the ability to remotely imagine and resolve issues before they impact your administration.
Q: Can i upgrade my server?
Ans: Yes, you may update your existing server with extra resources. Also, we have many Addon plans that you can avail of at a minimum price cost.
Q: Do i get root access?
Ans: Yes, you can get unlimited root access. You can always personalize your dedicated server and get unrestricted access to your computer resources with full root administration access.
Q: How can i shared my server and how to sell it with different hosting pckages?
Ans: Indeed, we do empower you to make sub-vaults which you can use to offer partners or clients space as long as its inside our methodology rules. You can in like manner course of action additional FTP accounts with compelled access to a specific registry.
Q: Do i need an IP address for every website?
Ans: No, a single IP address may be used to host maximum number of websites.
Q:Could my hosting approach for Linux Reseller update if essential?
Ans: Sure. For sure, sure. You could overhaul your Web Hosting Plan in like manner as your organization needs extend. So as to choose a redesign, the value distinction of the facilitating plan must be paid.
---
Any Query?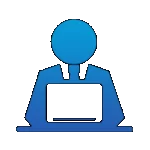 ---