Dedicated Server Hong Kong
Hong Kong is a center of foreign commerce and tourism and has one of the world's most productive economies. This is one of the world's most diverse towns. The financial, land, food, and beverage industries are primary drivers of this magnificent city. Most of the largest countries of the world, running businesses and belongs to this region. For boosting a large number of people's interest, the web sector is building up his strategies for optimal output. For these results, dedicated hosting has large meaningful actions with the web industry. All this country's peoples are now connected with the new and updated IT infrastructure. These types are made for maximum output with a direct and single-user approach to ensure all your apps flexible with exclusive tools. You may have total control over it to adapt to the website server settings and you can ensure that all services are available to you to achieve optimal efficiency. To make the suitability, you can add, delete, and upgrade programs, install, or control all configurations. For quicker load times, these have SSD storage and they use intelligent routing technologies to ensure maximum SLA. In addition to being on a Tier-1 network, it also provides security protection with optimal methods and provides reboot updates. Connect with us for a variety of cost-effective plans and features. We have a dedicated team for all Hong Kong-based clients. Put your order today and collect your services in a few hours.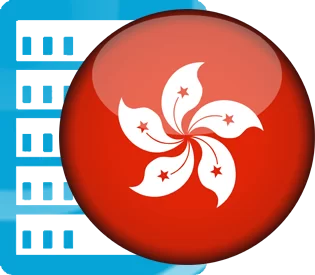 Hong Kong Dedicated Hosting Plans and Pricing
Before landing in this page, you must search here and there but found no one who is presenting specification laydown by us as well as the costs. Yes, it is true and we have made it possible due to our fair DC relations worldwide and trusted mutual understanding. Do not be worried because those below mentioned packages are absolutely being offered through Hong Kong based data center. Compare them with each other or with plans of other provider and select one which could best fit for your project.
Processor
Memory
Storage
Cores/Threads
Port Speed
# of IPv4
Price
Xeon E3-1220 v3 3.10 GHz
8GB
1TB SATA HDD
4/4
10Mbps
05

$99

/ Month
Order Now
Xeon E3-1230L v3 1.80 GHz
8GB
1TB SATA HDD
4/8
10Mbps
05

$149

/ Month
Order Now
Xeon E3-1265L 2.40 GHz
8GB
1TB SATA HDD
4/8
10Mbps
05

$179

/ Month
Order Now
Xeon E3-1240 v2 3.40 GHz
16GB
256GB SSD or 1TB HDD
4/8
10Mbps
05

$209

/ Month
Order Now
2 x Xeon E5-2660 2.20 GHz
24GB
256GB SSD or 1TB HDD
8/16
10Mbps
05

$339

/ Month
Order Now
2 x Xeon E5-2660 v2 2.20 GHz
64GB
480GB SSD
10/20
10Mbps
05

Inquire

Ask Support
---
Next Door Dedicated Machines
Are you confused with your selection of origin, looking for even better latency, want more freedom in respect to hardware and resources, we always have plan B, C, D and so on. Look through other destination to acquire most obligated configuration to minimize your ongoing or upcoming infrastructure headache.

Dedicated Hosting Japan
Purchase from USD.199/mo

Malaysian Dedicated Host
Cost from USD.119/mo
Hong Kong VPS Server
You are still not ready to get involved in higher fees for hosted infrastructure or your application is still in testing phase or still you think you can get best results through a virtualized instance instead of a ripened machine. If your project's core desideratum is to being live from Hong Kong territory then you may employ it through a virtual hosting environment.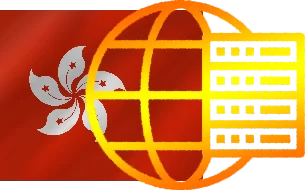 Low Asian Latency
As every machine is deployed under a most facilitated data center with all basic to advanced redundant equipment and Multi 10G BGP network for global deployment as well as numerous internet carries to deals with spikes and deficiency of IPs so one can imagine fastest data delivery with low latency.
99.9% Uptime
Our uptime guarantees of 99.9% ensures your server is always available online from our end and can only be shut down upon your request. You will not face unnecessary maintenance, lost pings, more latency and inefficiency of delivered resources but will contain an unmatchable experience to share with others.
Secure and Safe
To make your belonging unshakeable we have taken various measures which includes UPS and diesel generator as power backups, different ISP connections, spare parts for quick replacement, in house firewalling, safest and earth friendly arrangements for consuming numerous assets to make data center live.
Targeted Essentials
Today, skilled labor is costly so companies developed several AI based software to minimize human involvement so in the evet when you have to upgrade and change your application configuration depending on system demands, modified customer needs or specifications for proper ongoing work, despite processing things manually, make a use of qualified products which can lower down your such burden. With the latest and updated server capability, you can secure high goals, more traffic and convenient work flow with least effort and automation. Include Windows trial license, more IPs or buy a hosting management interface for fastest administration.
Machine Upgrades
Available Addons
Additional IPv4
Windows Server 2012R2, 2016, 2019
cPanle / WHM Licenses
Plesk Obsidian
---
Best HK Dedicated Server Provider
When you running business software that requires a custom configuration, usually the site can have very high server specifications. With our system, you have better control over your infrastructure, device, and operating system collection and installation. One of the key reasons for switching to this style is that the website needs a high standard of usability so it is configured to maintain a high standard of usage from sites with a high level of traffic or a high degree of user engagement, like eCommerce. You can select your device architecture, your operating system, and even configure your server hardware. Our Tier 3 Hong Kong-based data centers provide a secure firewall for all customers. All of them have complete KVM across IP remote console access via IPMI, which gives your machine power. In comparison to limitless databases, you don't have to think about the DB shortage. On the hardware side to offer a high-quality hosting service, we use bare-metal with using Intel Atom and Xeon CPUs on hardware platforms from well-recognized server suppliers such as Dell, HP.
Low cost Hong Kong based Dedicated Hosting
We are working on the modern feature to meet your needs, in collaboration with leading industry manufacturers of dedicated hardware. We provide and run a network-enabled by redundant high-speed Internet links backbone. If a provider is down, our device chooses automatically the best path for transporting and redirects traffic to alternate carriers. You can get fast machines for both Windows and Linux applications using updated hardware. All specs are installed in a world-class, temperature-controlled data center with our performance-based hardware, and our experts track the devices 24/7/365. Moreover, cPanel and WHM are the administrative benefits for you. By getting this, you can track your machine with resources, supply user accounts, transfer server to another accounts, deploy applications, and much more. All Quad-core Linux plans are set up automatically when the payment is processed. You should expect your deployment between 12 to 24 hours after placing your order.
Hong Kong Dedicated Server's FAQ:
Purpose of offering so many plans with several fluctuations is to avoid hardware level upgradation, you can choose from a variety and at the time you feel that you need more resources, simply migrate to next level plan.
Yes, but for the time being, we are installing Windows operating system with trial version, if you have a key or can purchase it from somewhere, you can make it premium license.
By default there are 5 IPv4 included with each package which must be enough for most of operations though you can order IPv4 from premium china network subnet.
Most probably within 12 hours but due to verification and installation queue maximum time could be 2-3 days.
Indeed, while configuring or after buying you can place an order to connect a different port size like of 20, 30, 40 and 50 Mbps.
Yes but due to fair usage of bandwidth you may get stuck so use it with caution, moreover, you should better consider how to avoid ddos attack in case of utilizing it for online games.
---
Any Query?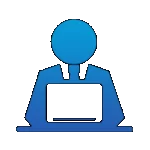 ---