Dedicated Server NEW ZEALAND
Have you ever tried a location in Australian Continent rather than the country Australia, if not then we prefer to have a better dedicated solution from same continent but from a different country as New Zealand. You can buy your desired dedicated specification for lowest latency and best loading speed in the region in most affordable industry's rates. While configuring, you can select your necessary operating systems from various windows-based versions or from flavors of Linux.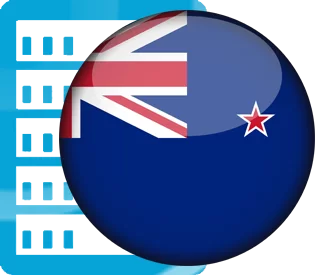 To be successful, each business needs the best tools and solid bases
Our data centers have an uptime record of 99.999%, meaning that downtime is an average of 2.6 seconds per month. In fact, we are offering a 100% uptime SLA that rewards 1000% of future down times. Simply put, you will have peace of mind. You can see our best Services.

---
Neighbouring Server Solutions
If current location is not able to fullfil your latency need or you need different specification then below Dedicated Server locations may be up to your demands.

Dedicated Hosting Japan
Purchase from USD.199/mo

Dedicated Server Australia
Provisioned from USD.199/mo
New Zealand VPS Server
If you want to stick with current destination but want dedicated hosting type in lowest funds then it is better to browse our offered Auckland based virtual private servers.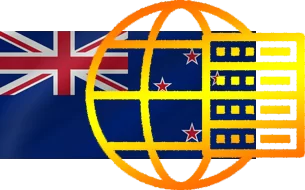 Dedicated IP address
Each dedicated database includes 3 Static IP Addresses. These IP addresses can be freely assigned to various services. Additional IP addresses can be purchased if needed.
99.9% Connectivity Guarantee
In case of network failure, we will add value to your database for every hour without connectivity.
Security License
Our dedicated servers are specifically installed into top class Equinix Data Centers with the best security certifications and protocol enforcement. By using cyber tunnel security and authentication algorithms, they have secure solutions at the highest standard.
Response Time Guarantee
Use our service packages from 1 hour to an instant time guarantee depending on your business needs.
Technical Support
Our technical support is always ready to support our customers. Via engineering we have a specialist IT team available to provide communication solutions. They have the experience and can solve any problem efficiently.
Real-Time Performance Monitoring
With our Secure Customer Portal we provide you with CPU and RAM efficiency graphs, DISK IO and Network Traffic.
Addons Option
Our laboratory offers you, together with your hosting account, the chance to request some unique "addons" profiles to be added to the hosting package. You can get the best features of our dedicated products together with our Add-ons package. Maximum criteria can be met at a minimum price.
Machine Upgrades
Available Addons
Additional IPv4
Windows Server 2012, 2016, 2019
cPanle / WHM Licenses
Plesk Obsidian
---
Dedicated Servers
We are usually recognized as a trustworthy service provider in New Zealand. The organization will expand its dedicated servers in New Zealand by providing customers full services. They track recent developments in the New Zealandan networking market. Our business strives to turn our company's reputation completely and uniformly through consumer services. For the citizens of New Zealand, they now have several cloud options. The most modern systems can be used quickly and easily on high-speed hard drives, double CPU cores, and the operating system. We make sacrifices for our clients when using dedicated server skills. Our leadership and other instruments are already active. For our high-performance dedicated servers, you get additional fully managed products at affordable prices. For 1 GBit / s Ethernet links, both servers are connected to the new networking equipment for maximum speed and scalability.
Best Dedicated Hosting Company
Customers using your page want to be consistent with pace and reliability and expect large generations of web traffic not to crash the site. The possibility of your website crash and traffic disturbance is reduced with your own devoted NEW ZEALAND User. Cheap NEW ZEALAND Server hosts are not like a shared network that you should connect on your own site with other web users. It is like a private area, where you can make the changes needed for your online advertising to work successfully. NEW ZEALAND, the database hosting company, guarantees that all the hardware, including a hard drive, RAM, CPU, and processors, is modified, conserved and serviced at high speed. Your annual payment for the NEW ZEALAND Cheap server is comparatively negligible in relation to the other network. In terms of customer loyalty, cloud technology provides significant advantages.
New Zealand Dedicated Server's FAQ:
In the capital city of New Zealand, Auckland, all dedicated servers will be provisioned through.
---
Any Query?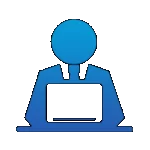 ---