Dedicated Server New Zealand
Have you ever tried a location in Australian Continent rather than the country Australia, if not then we prefer to have a better dedicated solution from same continent but from a different country as New Zealand? You can buy your desired dedicated specification for lowest latency and best loading speed in the region in most affordable industry's rates. While configuring, you can select your necessary operating systems from various windows-based versions or from flavors of Linux. Integration of 1Gbps shared self-reliant interne port will give you additional edge for having your desired resources load faster in Oceania. If you were determined this particular location for snatching best positions in local search engine results or for surfing remotely from within this region or even your use case was a gaming experience, we corroborate that you will be happy with your decision when you get its solution through us because we know every aspect well from different angels. We recommend you to discuss with us if you have some special demands, our support staff will definitely give you top notch follow up for the sake of long term and trusted relationship.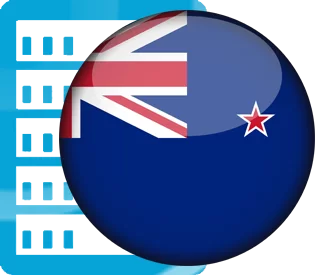 New Zealand's Server Plans in Cheapest Prices
Due to costly bandwidth and other hosted infrastructure locally, final product price goes beyond ones reach while comparing it with same configuration but from other international location. You will find some eye-opening rates when you will search or inquire a provider but we have minimized them by cutting our margins to a base level with a bulk provisioning to meet our costs. Compare various packages to choose as per your resources utilization.
Processor
Memory
Storage
Bandwidth
Price
Quad Intel Xeon 2.4GHz X3430
4GB
2x250GB HDD
Un-Metered*

$165

/ Month
Order Now
Quad Intel Xeon 2.4GHz X3430
8GB
2x500 HDD
Un-Metered*

$239

/ Month
Order Now
Quad Intel Xeon 2.4GHz X3430
8GB
2x1TB HDD
Un-Metered*

$269

/ Month
Order Now
Quad Intel Xeon 2.4GHz X3430
16GB
2x1TB HDD
Un-Metered*

$299

/ Month
Order Now
Quad Intel Xeon 3.1GHz E3-1220
16GB
2x1TB HDD
Un-Metered*

$329

/ Month
Order Now
Quad Intel Xeon 3.1GHz E3-1220
16GB
2x500GB SSD
Un-Metered*

$379

/ Month
Order Now
---
Server Solutions in close by Regions
As there are two main masses in Oceania so most probably you did conclude to purchase a server hosting with root access through New Zealand territory but if you are currently not acquiring your desired outcomes or you want other options which can contribute about same kind of aftermath then you can browse through several plans available from nearby destinations.

Dedicated Hosting Japan
Purchase from USD.199/mo

Dedicated Server Australia
Provisioned from USD.129/mo
New Zealand VPS Server
Are you in search of container based hosting with a dedicated control from same part of earth due to your low budget or your application is still in testing phase and it does not require more resources but a devoted access along with target determined connectivity for least latency.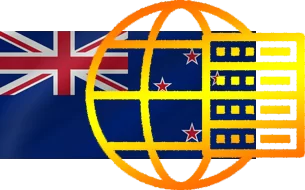 Premium Hardware
Along with new generation Dell and SuperMicro server hardware, datacenter self-internet service, Intel Processor, quality proven networking routers and top of category switches, we set the seal on 100% uptime journey with us. So you can join us with full trust as we have also taken best measures to replace things in emergency to lower down your down time.
Futuristic Datacenter
Our experience and technical skills make us mature to offer you Tier 3 level of services which includes highest level of redundancy, backups for generating self-power and other line of internet, numerous HVAC units, controlled cooling systems, ultra-secure facility, stat of the art location and on top of all best local technical team for dealing with every systematic issue.
Custom Solutions
You require a simple default plan of hosting, want to use a machine for a very specialized purpose other than web, mailing and transforming data, considering to utilize it for making a remote proxy to be accessed worldwide, planned a game server or even you are looking for most advanced networking customization, our team is ready to accept any challenge.
Valuable Exponent options
More you invest better chances of output results, as every corporate company or individual wants to expand so it is never possible without taking small to bigger risks in respect of spending money. Same rule will apply when you decide to join internet world for introducing, promoting and booming your online sales. You must have to take all important factors into account for competing your contenders, moreover, to obtain online visibility through a highest form of hosting, you will never mind paying some extra so that you can buy some convenience and technological upgraded features which can smooth your browsing flow, can automate things for you and decrease your personal involvement which can be a cause of immense wastage of time.
Machine Upgrades
Available Addons
Additional IPv4
Raid Controler
cPanle / WHM Licenses
Plesk Obsidian
Full Management
---
Best Provider for Dedicated Hosting New Zealand
We are usually recognized as a trustworthy service provider in New Zealand. The organization will expand its dedicated servers in New Zealand by providing customers full services. They track recent developments in the New Zealander networking market. Our business strives to turn our company's reputation completely and uniformly through consumer services. For the citizens of New Zealand, they now have several cloud options. The most modern systems can be used quickly and easily on high-speed hard drives, double CPU cores, and the operating system. We make sacrifices for our clients when using dedicated server skills. Our leadership and other instruments are already active. For our high-performance dedicated servers, you get additional fully managed products at affordable prices. For 1 GBit / s Ethernet links, both servers are connected to the new networking equipment for maximum speed and scalability.
Auckland based Dedicated Servers
Customers, using your page want to be consistent with pace and reliability and expect large generations of web traffic not to crash the site. The possibility of your website crash and traffic disturbance is reduced with your own devoted root User. Cheap Auckland Server hosts are not like a shared network that you should connect on your own site with other web users. It is like a private area, where you can make the changes needed for your online advertising to work successfully. We guarantee that all the hardware, including a hard drive, RAM, CPU, and processors, is modified, conserved and serviced at high speed. Your annual payment for Auckland based cheap server is comparatively negligible in relation to the other network. In terms of customer loyalty, cloud technology provides significant advantages.
New Zealand Dedicated Server's FAQ:
You will not find such terms from any New Zealand based data center because of huge bandwidth costs, they always restrict you with a specific number but with us you can avail the opportunity to use maximum but with fair usage policy.
Though we have a vast variety of Linux distributions but for windows OS, we can install it for you without any paid license but using a trial one.
Additional IPs are available in configuration but for more space and RAM, you may require to consult with our sales team who may guide you if it would be possible.
Provisioning of a machine depends upon different factors like current queued orders, availability of hardware and working days. By all means our priority will be to send welcome email with credentials from 24 to 72 hours.
With no restriction of minimum contract length, unlike other in vicinity hosting companies, we do not impose any setup charges.
We can replace any malfunctions hardware, can re-install operating system and process a hard reboot upon your request.
---
Any Query?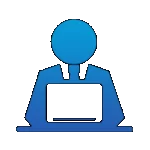 ---