Dedicated Servers Hosting Japan
The world is moving very fast towards a complete IT Society and Japan is at the cutting edge of this process. It has one of the most advanced IT and Communications footing in the world. For meeting, this ultra-modern world dedicated services are expanding their respond by many countries. This may make a rapid and fastest way of adapting to future web needs. It is a better solution when you want to grow up in an unlimited and self-dependent environment. Because these kinds are more managed, highly functional, and responsive than shared hosting or virtual nodes. Clients may utilize it for virtualization, gaming, and many other setups. Our offered Tokyo based tier-3 datacenters have made sure the existence of high configurations, reliance, security and powerful dedicated server hosting underpinning in Japan. Anyone, having plans to market in this region with strongest hosting base can utilize this amenity for snatching online business success through which they can obtain local trust, fastest delivery of data, devoted controlled access, freedom to make a use as per their wishes and much more.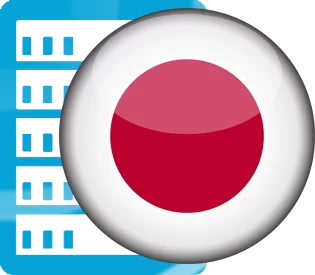 Affordable Dedicated Server Plan in Japan
List below plan is universal in nature, you can put into cart for most of desired tasks though for more resources, you can add several elements as configuration addons to increase machine's capabilities in depth. We ensure you top notch hardware, guaranteed resources, best default support and competitive charges. As this package is standard so if you are looking for heavy resourced one, contact our team, they must have some other options for you.
Processor
Memory
Storage
Bandwidth
Cores/Threads
Price
E3-1270 v6 - 3.80 GHz
32 GB
256 GB SSD or 1TB HDD
5 TB
04

$199

/ Month
Order Now
---
In Vicinity Servers
You have experienced more latency from Tokyo located DC in past with us or you are spreading your business in contingent area and looking for more servers from more nearby destinations for deploying same or different in nature projects. Feel yourself free and lucky as you can achieve this goal by not leaving us but under same provider.

Dedicated Server Australia

Hong Kong Servers
Japan based VPS Server
Short of budget or presently you can smoothly run your application or websites on virtual instances or your required specification is not available in whole machine but only restriction you have is to acquire hosted infrastructure from Japanese territory.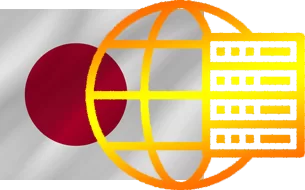 Lowe Japanese Latency
With 1Gbps internet port, solid state drives and class data distribution routers one can attain best possible least latency and ping for one's audience with a high increase in loading your required resources whatever the platform you are using to deploy, as a result more business with increasing local trust.
Maximum Uptime
As all of our services are available for legit use and internal infrastructure including servers, parts, power, internet and security are of top nature along with fully organized and literate technical staff so there will be nearly no chances of outage till the time you want so or you perform something wrong.
Linux and Windows OS
Most of worldly data centers do not allow in house windows licensing so sometimes they even do not offer to get a machine with it but with us, you have a full authority on operating systems including their licensing. About all mature and much used OS are available in our catalogue to add them for installation
Options to customize features
For the betterment of your existing work adaptability and for matching your business worth in the current market you may need to enhance and modify your device features whether such modification is important regarding equipment/hardware or associated with factors like connectivity and software. So, despite having a worst migration burden due to lack of resources or gathering such commodities from other providers, we have every elements which can keep you running with modern classification. Your project get grown, no worries, with same processor, you can add up other utilities like additional memory or extra traffic or you need easiest way of managing your hosting demands, select a popular interface with low cost monthly license.
Machine Upgrades
Available Addons
Additional IPv4
Windows Server 2012, 2016, 2019
Plesk Obsidian / cPanle
Extra RAM, Storage and Bandwidth
RAID and Backup Space
---
JP Dedicated Server Benefits
If you want your website to expand rapidly, it might be a smart idea to now use these plans. It is primarily a server that you can utilize for running a single domain to boost the efficiency of your website. You will entirely responsible for the protection of your site with these specifications. On the other hand, Firewall security has been completely correlated and protected with us. It is very safe to use a firewall with our server. Our Linux frameworks are designed with RAID hardware for excess details and power. Your records would not cause any problem with the hard drive and there will be no error. You will monitor your web applications on it. When you looking for our network arrangement so in this structure you will not lose your time because all links are connected at 1 Gbps with direct China telecom. We use the most reliable transit providers for better connectivity and uptime which is very beneficial for future goals.
Tokyo based Dedicated Hosting solutions
You need the best server which helps you to focus on superb networking efficiency along with your reach area to establish your goals and plans. That's why we are offering our network continuously for boosting dedicated servers in Japan. We are following up on recent trends of technology measures with this region. Our business aims to develop our customer's interest in fundamental terms. We care about the quality of our service and we provide cheap and affordable plans to fulfill the satisfaction of our customers. Our helpful staff can assist & guide you anywhere during the day 24/7/365. VpsandServer is one of the world's best Web hosting organizations from a worldwide web market. You will see consistency, versatility, and comfort when you use our facility with one of our Tokyo Dedicated Server.
Explain about Data Center?
Every provisioned machine will be issued under Tokyo based data center which has Tier III facilitation and all legalities are enforced as per Japanese and international law.
Can i order hardware enhancements?
Unlike virtualization, yes, you can increase the amount of memory, Storage as well as can add additional bandwidth at any stage of your clientage or while placing a new order.
How many IPs I may have?
With a specific justification, with each server, maximum number of IPv4 is 5.
For what minimum length I can acquire a server?
As per our mentioned tier minimum duration for which a machine can be ordered is one month, if you will decide not to keep it for next month, you must have to submit cancellation at least 3 days before expiry to avoid next month renewal charges.
What is provisioning time?
There are various aspects needs to take into account like selection of hardware, remaining orders in queue, selection of OS before calculating provisioning time but we can send you login details in at least 48 hours.
What operating systems are available?
While configuring, you can select from CentOS, Ubuntu, Debian, FeeBSD, XenServer, VMware, proxmox and all authorized windows versions.
---