Dedicated Servers in Tokyo, Japan
Dedicated servers are more managed, highly functional, and responsive than shared hosting or virtual servers. VpsandServer has a dedicated server where the Microsoft or Linux Dedicated Server specifications are chosen and set. Our premium KVM Hosting service offers our customers a cost-effective, stable, fast, and efficient alternative while rising power and efficiency. Our Japan-based server datacenter is the largest data center in Japan, situated in Tokyo. Our own and run Tier 3 functionality hosts these data centers. You can rest assured that you will have the power and efficiency you need. You have full charge of the setup and add the virtualization. We understand both technically and aesthetically the needs and specifications of your company. We will help you create a strong relationship with your clients and grow your presence, credibility, and network. All clients have easy access to choose a better and affordable package with us. In a short time, all services will be posted on your desired server.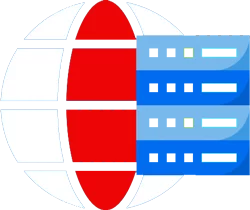 Pick Your Affordable Dedicated Server Plan in Japan
You will search all of the packages, compare and choose the one that suits you the most; we offer various payment options for your convenience. With only one click on the purchase button, our system will generate your order. After confirmation of your payment details your ordered service and credentials to be delivered via e-mail. Besides, our staff is always ready to help with your setting and configurations. We also introducing our services in the JP market with 100% uptime SLA that will keep down latency. In short, you have peace of mind with many affordable, reliable solutions, including new dedicated services, ready to be used Japanese specifications.
CPU Model
ECC Memory
SSD Storage
Bandwidth
Price
4x 3.2 GHz Intel® Xeon E3 1225
16 GB
2x 128 GB
5 TB

$99

/ Month
Order Now
4x 3.2 GHz Intel® Xeon E3 1225
32 GB
2x 256 GB
10 TB

$149

/ Month
Order Now
4x 3.2 GHz Intel® Xeon E3 1245
32 GB
2x 512 GB
15 TB

$199

/ Month
Order Now
4x 3.6 GHz Intel® Xeon E5 1620
64 GB
4x 512 GB
20 TB

$299

/ Month
Order Now
6x 3.2 GHz Intel® Xeon E5 1650
128 GB
4x 512 GB
30 TB

$399

/ Month
Order Now
6x 3.2 GHz Intel® Xeon E5 1650
256 GB
4x 512 GB
40 TB

$499

/ Month
Order Now
---
Instant Activation
Configuration is automatic when you set up and buy your dedicated server. The hardware and software highlights you rely upon during your requests are moved to our Dedicated Server facility around the same time.
Dedicated and Multiple IP
For every dedicated server in Japan and internationally, we deliver one dedicated and complimentary IP for Japan. By submitting a ticket to the billing team you will inquire about additional IPs.
Security
We defend you from 24/7 DDoS attacks, up to 1500 Gbps free of charge. All server are fully protected with updated and more secure firewall. We guarantees all security measures against your server.
Instant Reboots
You can reboot your server automatically via the control panel or open a help ticket if your server ceases answering, as well as our engineers, will restart your server within 30 minutes of receiving your order.
Unbreakable Architecture
With the cyber tunnel security architecture and the use of encrypted algorithms & keys, we have secure solutions to the highest classification level.
Server Access
We provide you with a full control with a control panel and global database access by remote access in order to fully customize your server according to your requirements and needs. We have great panels for managing your servers like cPanel and Plesk interfaces.
Option To Enhance Existing Features
For the betterment of your existing work adaptability and for matching your business worth in the current market you have need to enhance and modify your server feature according to the server needs and updated client requirement. You can configure your dedicated server with the latest and updated server capacity, You may move your server to large space disk, wide bandwidth, and other services. We always provide you the all capacities according to your needs.
Web Hosting Upgrades

| Upgrade | Price |
| --- | --- |
| 10 Hosted Domains | $2.50 / Month |
| 25 GB NVMe SSD Storage | $6.00 / Month |
| 200 GB Premium Bandwidth | $8.00 / Month |
| 1 Dedicated IP Address | $3.50 / Month |
---
JP Dedicated Server Benefits
If you want your website to expand rapidly, it might be a smart idea to now use these plans. It is primarily a server that you can utilize for running a single domain to boost the efficiency of your website. You will entirely responsible for the protection of your site with these specifications. Through Tokyo-based datacenters, your web pages will optimize secure territory with Anti-DDoS and Mitigations. On the other hand, Firewall security has been completely correlated and protected with us. Our Linux frameworks are designed with RAID hardware for excess details and power. Your records would not cause any problem with the hard drive. You will monitor and deploy your web applications on it. When you looking for our network arrangement so in this structure you will not lose your time because all links are connected at 1 Gbps with direct China telecom. We use the most reliable transit providers for better connectivity and uptime.
Tokyo based Dedicated Hosting solutions
You need the best server which helps you to focus on superb networking efficiency along with your reach area. That's why we are offering our network continuously for boosting dedicated servers in Japan. We are following up on recent trends of technology measures with this region. Our business aims to develop our customer interest in fundamental terms. We care about the quality of our service. Our helpful staff can assist you anywhere during the day 24/7/365. VpsandServer is one of the world's best Web hosting organizations from a worldwide web market. You will see consistency, versatility, and comfort when you use our facility with one of our tokyo Dedicated Server.
Frequently Asked Questions:
Q: How do I install the software on my dedicated server?
Ans: With root access, any valid licensed software can be installed on your dedicated server. Our CentOS servers come with a LAMP stack and come with a stable and adaptable web-hosting platform with cPanel / WHM FREE. In order to enable light out management (LOM) capabilities on your dedicated server, we also provide optional KVM remote access.
Q: How data centers and servers monitored?
Ans: Our own system manages both on-site and remotely 24/7/365 days a year, monitoring our servers, network and data Centres.
Q: Where is your datacenter located?
Ans: We are based on Tokyo based datacenters. Tokyo is the capital of Japan and advanced city of the world with unique culture and infrastructure. Also this site has the ability to offer versatile connection and latency to ensure best loading in the whole Japanese territory.
Q: How you managed your servers?
Ans: All PC systems focus on custom command, adaptability, and remote viewing and solving problems until they affect the administration.
Q: What is your Level of Privileges?
Ans: You will acquire Administrator user-level access with Windows RDP servers and root-level access for all Linux virtual private servers.
Q: How is my server connected to the Internet?
Ans: Whatever the cost is, we have 1 Gbps NICs, regardless of whether you are selecting our high quality dedicated servers or our commercial class dedicated servers. With multiple high-bandwidth connections from our ISPs, our network is fully redundant and intended to provide lower latencies and higher transfer rates.
Q: Why choose Dedicated Server Hosting?
Ans: Dedicated server hosting is preferred for those with a technological experience, i.e. those that are easy to handle and customize root access servers by allowing you more control and adaptability than most hosting solutions. The traditional benefits of Dedicated hosting services include high-traffic portals, website and business apps, streaming video, broadcasts, quantum computing, Big Data, computing, virtualization of networks, and game servers.
Any Query?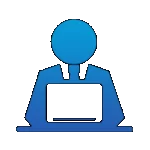 ---