Argentina Dedicated Server Hosting
Argentina is a resource-rich nation with tremendous growth opportunities. It has the world's biggest gas and oil supplies, as well as energy and power. With high Internet and mobile distribution, this country is technologically capable, modern and better place for adopting digital world. In the global economy, Argentina continues to play an important role, especially in its agricultural production. Likewise, their IT industry and foreign relations have continuously grown. All corporations have linked with new approaches such as web-based business. Argentina dedicated hosting is a useful source where the server is allowed to support one user or a business to acquire lowest Latin American Latency and fastest data transformation with in the region. This kind of structure should be used to respond ultimately to the unique market demands of consumers to establish a trusted relation with a physical or remote internet access from this territory. It saves the router costs, internet access maintenance complications, security, and network management costs but offer all in one pack on rent. These are the opportunities for any organization that needs to be more agile and versatile for being marketed in this specific part of earth. It provides the company with more flexibility and mobility to ensure its annual growth and a win position while comparing with their competitors. You can choose Buenos Aires based Dedicated hosting if you want to make your company more reliable, safe, multinational, flexible and big brand by adopting a futuristic approach through technologically finest trends.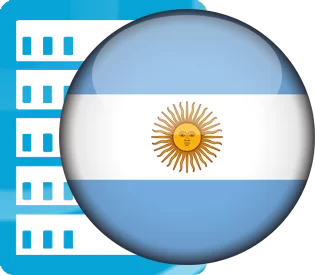 Dedicated Server Prices in Argentina
If your targeted audience in South America and specially in Argentina and neighboring countries, below catalogue with full of typical and distinguished dedicated resources is exactly made as per your needs. You cannot acquire that low cost server from the whole region with that much heavy mechanism. We are on your disposal even if you are looking for any custom configuration in sense of networking, space, bandwidth and internet port.
Processor
Memory
Storage
Port/Speed
OS
Price
Core i3-7100 3.9 GHz 2 cores
8GB DDR3
1TB HDD or 120GB SSD
10Mbps/Unlimited

$119

/ Month
Order Now
Core i5-7400 3 GHz 4 cores
8GB DDR4
1TB HDD or 120GB SSD
10Mbps/Unlimited

$149

/ Month
Order Now
Core i7-7700 3.6 GHz 4 cores
8GB DDR3
1TB HDD or 120GB SSD
10Mbps/Unlimited

$165

/ Month
Order Now
Core i9-9900 3.1 GHz 8 cores
8GB DDR4
1TB HDD or 120GB SSD
10Mbps/Unlimited

$199

/ Month
Order Now
Xeon E3-1220 3.1 GHz 4 cores
8GB DDR3
1TB HDD or 120GB SSD
10Mbps/Unlimited

$189

/ Month
Order Now
Xeon E3-1230 v6 3.5 GHz 4 cores
8GB DDR4
1TB HDD or 120GB SSD
10Mbps/Unlimited

$209

/ Month
Order Now
Dual Xeon X5650 2.6 GHz 6 cores
32GB DDR3
120GB SSD
10Mbps/Unlimited

$349

/ Month
Order Now
Intel Core i3
4GB
500GB HDD
10Mbps/Unlimited

$185

/ Month
Order Now
Intel Core i5
4GB
500GB HDD
10Mbps/Unlimited

$215

/ Month
Order Now
Intel Core i7
4GB
500GB HDD
10Mbps/Unlimited

$245

/ Month
Order Now
---
Bordering Data Centers
If you have understanding with South American's rapidly developing economy with many industries and a prospering trade and import-export market, you must consider giving worth launching your business from this area and the best, secure and affordable for being online through a dedicated machine is Argentina though Brazil is also one of the best. We have enlisted several nearby data center with distinctive plans to maximize your options to reach at the best point.

Brazilian Dedicated Hosting

Chile Dedicated Hosting
Argentina VPS Hosting
You have an idea for the importance of data loading speed and least latency or you are a local resident and want to keep your online belongings with in the country so you want to stick with current location but feeling yourself out of budget or presently, your project does not require too much resources and ahead of all you cannot compromise on dedicated use of your server then virtualization will best fit for you.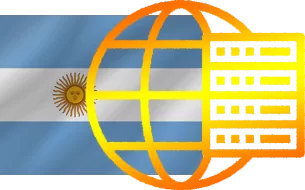 Maximum Control
You can install all the applications, services and other tools that you require, having full access and control to perform all the tasks and actions you need. Our servers are adapted to provide all kinds of solutions, among them are web, email, application, backup and game servers, among others.
Complex Configuration
We provide customized solutions with all required complex configuration so that you can play with the highest technology in the market, ensuring the scalability you need. We design your dedicated server to suit you and your business model, adapting the resources to the needs of your project.
QC Passed Hardware
Our line of servers brings together the best resources for the success of your business, with the best connectivity, state-of-the-art hardware and leading management tools on the market. Its operational and processing capabilities exceed all expectations, combining speed, robustness and scalability.
Accomplishment Expounder
You may expand services and convenience level against your active or in buying process server through management interface licenses, more hardware resources and other networking capabilities like number of IPs and maximal internet port connection. There is always a probability that you will not be able to find exactly fit readymade server plan as per your project needs, you want to make your workability convenient or you are finding yourself out of resources sometime and getting huge I/O load, memory or space deficiency, in all circumstances, you cannot afford to migrate from one base to another as it takes so many resources and time. So, it is always great to make a smart choice and give your machine a life by picking available addons.
Machine Upgrades
Available Addons
Additional IPv4
Windows Server 2008, 2012, 2016
cPanel / WHM Licenses
Plesk Obsidian
Extra Storage, RAM, Backup Space
---
Best Argentina based Dedicated Servers for Large Scale Businesses
If the basic hosting on your high-traffic platform expands out, a dedicated adaption would give the site the ability to operate easily, efficiently, and without interruption. Suspension periods mean a lack of revenue on eCommerce and online sales. Our platform guarantees your online presence across time to cover your sales with high volume. That's why we are managing high-quality hosting services in Argentina at a reasonable cost. In the configuration process, you can customize your new server's hardware and software completely. 100% of device capable features are supported by our Windows and Linux frameworks. Xeon Quad-Core, Xeon Hexa Core, and Xeon Octa Core servers are available for the organization in Windows and Linux on the cheapest contracts. No one can misuse your resources and administrative / root access to your OS provides you total control over the hardware and device customization. Our key priority is to efficiently run your services. That's why we collaborate with experienced workers technicians in our network.
Cheap Buenos Aires based Dedicated Hosting Provider
We offer all sorts of services, including managed and unmanaged services. With your Argentina web hosting, you can get both basic and advanced management services. From us, you can get an extra IP address for your website, and that IP address will be a specific address for each active location. Our devices are based on branded Intel / Xeon processors and you can choose from 2 GB DDR3, 4 GB DDR3, 8 GB DDR3, 32 GB DDR3, 16 GB, and 32 GB for ultra-speed and unwavering reliability. The position of the server is in Buenos Aires, Argentina; besides that, at each data center, we have 4 security levels. There is no better way to find the companion between a significant place and reduction of costs than to build a dedicated option. At all times, our management team will provide you with the support you need.
What about data centers?
We have selected 2 data centers from Buenos Aires, Argentina, facilitated us to offer Linux and Windows based dedicated server, having tier II+ certification.
Do i have full access to the server or is it limited?
By hiring a dedicated server you will receive the necessary data to access your service. You will gain full control over it, allowing you to make the changes you deem necessary as well as the installation of specific software.
Can i restart the server remotely?
You can reboot your computer remotely through the operating system and if you need it, you can request our technical assistance to perform a hard reboot.
When will i get credentials?
You will receive an email, most probably in 24-72 hours after verification of payment and provisioning of server with all details necessary to login to your machine remotely.
Can i install the applications I want?
Yes, you can carry out the installation you want, having complete control and responsibility over the installed software.
Can the amount of resources be increased if needed?
Yes, you can request a hardware upgrade without having to change plans when you need it. This allows you to be able to increase only one resource depending on your needs, as long as it is supported by the base hardware of your server.
---