Dedicated Server Argentina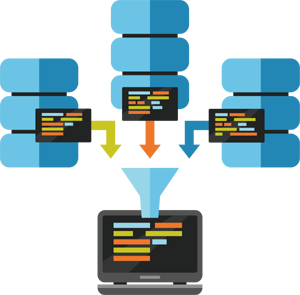 Each company needs the best tools and solid foundations to flourish
Our data centers have been reported to have an uptime history of 99,999%, which means that downtime every month is on average 2.6 seconds. We also sell a 100% Up-time SLA, which gives credit for 1000 percent of possible downtimes. In short, peace of mind is open to you.
CPU Model
ECC Memory
SSD Storage
Bandwidth
Price
4x 3.2 GHz Intel® Xeon E3 1225
16 GB
2x 128 GB
5 TB

$99

/ Month
Order Now
4x 3.2 GHz Intel® Xeon E3 1225
32 GB
2x 256 GB
10 TB

$149

/ Month
Order Now
4x 3.2 GHz Intel® Xeon E3 1245
32 GB
2x 512 GB
15 TB

$199

/ Month
Order Now
4x 3.6 GHz Intel® Xeon E5 1620
64 GB
4x 512 GB
20 TB

$299

/ Month
Order Now
6x 3.2 GHz Intel® Xeon E5 1650
128 GB
4x 512 GB
30 TB

$399

/ Month
Order Now
6x 3.2 GHz Intel® Xeon E5 1650
256 GB
4x 512 GB
40 TB

$499

/ Month
Order Now
---
Infrastructure
Our dedicated servers have no single failure points. Our innovative architecture makes use of virtualization, so that even hardware failure or maintenance does not impact the activities.
Data Centers Uptime
The clusters are built primarily in data centers of the Tier-4 equinix. We therefore ensure superior physical security, energy and refreshment with a proven 99,999 percent uptime record.
Physical Security
Our dedicated servers have the best security certifications, as well as protocols, in top-class Equinix datacenters.
Full Root
Any server has complete root access, regardless of the operating system that you have selected. Take full root-level control of your server to handle your entire server environment.
SysAdmin Support
There are guaranteed free services such as OS installation and Server migration. In addition, full support for SysAdmin is given on request.
Best Price
Our price are very reasonable and cheap for all Customers. We manage best low cost plans for Dedicated servers with a good memory balance and advanced computation hyper-threads from the best processors.
Addons Feature
You may expand services in our panel, including management interface licenses, firewall certificates, and other networking capabilities. This is a great set of additional plugins that can be found on various websites and servers. At all stages, you can increase resources. We have different up-gradation plans in which you enhance and make wide your package into an updated and futures updated capability. As per your demand, our add-on features are available. Our services are up to date and ready to use.
Web Hosting Upgrades

| Upgrade | Price |
| --- | --- |
| 10 Hosted Domains | $2.50 / Month |
| 25 GB NVMe SSD Storage | $6.00 / Month |
| 200 GB Premium Bandwidth | $8.00 / Month |
| 1 Dedicated IP Address | $3.50 / Month |
---
Dedicated Servers
In Argentina, we are typically seen as a stable provider of Dedicated Servers. Our company is committed to improving its dedicated servers in Argentina by helping its customers with their current requirements. We track the recent trends for Argentina's websites on the networking industry. The goal of our company is to change the public image of our industry entirely and to improve the general policy for our consumers. We now provide Argentina with several hosting solutions for servers. Dedicated to super-high-speed hard disks on our new dedicated machines, they produce extremely productive and quick to use.
Best Dedicated Hosting Company
You have the right to pick a specific hosting service with your own operating system. High-performance HPC or (64-bit processor) models, such as Windows Server OS or Linux, are available for business, enterprise, data center or cloud. With our high-power servers and our Turbo service which can load up to 20x faster than rival Linux-based hosting services you will truly be able to take your company and website to the next level.
Frequently Asked Questions:
Q: What is Dedicated Hosting?
An: Dedicated hosting is an incredibly efficient hosting system with a single server. You don't have any other websites to exchange server resources, disk space, storage, processors, etc.
Q: What is difference between Windows and Linux hosting?
Ans: Two types of operating systems are Linux and Windows. Linux is the most commonly deployed web server operating system. When Linux-based hosting is more common, web designers anticipate more functionality. But Ubuntu is the preferred choice unless you have websites that need specific Windows applications.
Q: How many websites can I host on a dedicated server?
Ans: You can host a range of websites by the number of services you select! The advantage of a server is that you can update your server or add additional hardware if applicable.
---
Any Query?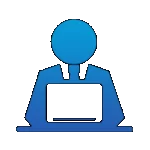 ---