Argentina Dedicated Server Hosting
Argentina is a resource-rich nation with tremendous growth opportunities. It has the world's biggest gas and oil supplies, as well as an energy power. With high Internet and mobile distribution, this country is technologically capable. In the global economy, Argentina continues to play an important role, especially in its agricultural production. Likewise, their IT industry and foreign relations have continuously grown. All corporations have linked with new approaches such as web-based business. Argentina dedicated hosting is a useful framework where the server is allowed to supporting one user or a business. This makes for one customer and no other customer can impact in the same place. This kind of structure should be used to respond ultimately to the unique market demands of consumers. It saves the router costs, internet access maintenance complications, security, and network management costs. These are the opportunities for any organization that needs to be more agile and versatile. It provides the company with more flexibility and mobility. You can choose if you want to make your company more reliable, safe, and flexible.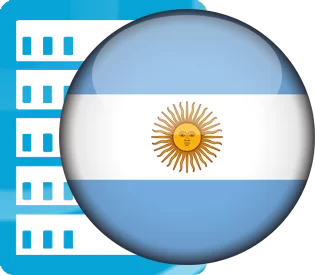 Each company needs the best tools and solid foundations to flourish
Our data centers have been reported to have an uptime history of 99,999%, which means that downtime every month is on average 2.6 seconds. We also sell a 100% Up-time SLA, which gives credit for 1000 percent of possible downtimes. In short, peace of mind is open to you.

---
Neighbouring Server Solutions
If current location is not able to fullfil your latency need or you need different specification then below Dedicated Server locations may be up to your demands.

Brazilian Dedicated Hosting
Start from USD.259/mo
Coming Soon!

Chile Dedicated Hosting
Under Process Location
Argentina VPS Server
If you want to stick with current destination but want dedicated hosting type in lowest funds then it is better to browse our offered Argentina based virtual private servers.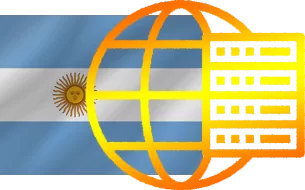 Infrastructure
Our dedicated servers have no single failure points. Our innovative architecture makes use of virtualization, so that even hardware failure or maintenance does not impact the activities.
Data Centers Uptime
The clusters are built primarily in data centers of the Tier-4 equinix. We therefore ensure superior physical security, energy and refreshment with a proven 99,999 percent uptime record.
Physical Security
Our dedicated servers have the best security certifications, as well as protocols, in top-class Equinix datacenters.
Full Root
Any server has complete root access, regardless of the operating system that you have selected. Take full root-level control of your server to handle your entire server environment.
SysAdmin Support
There are guaranteed free services such as OS installation and Server migration. In addition, full support for SysAdmin is given on request.
Best Price
Our price are very reasonable and cheap for all Customers. We manage best low cost plans for Dedicated servers with a good memory balance and advanced computation hyper-threads from the best processors.
Addons Feature
You may expand services in our panel, including management interface licenses, firewall certificates, and other networking capabilities. This is a great set of additional plugins that can be found on various websites and servers. At all stages, you can increase resources. We have different up-gradation plans in which you enhance and make wide your package into an updated and futures updated capability. As per your demand, our add-on features are available. Our services are up to date and ready to use.
Machine Upgrades
Available Addons
Additional IPv4
Windows Server 2012, 2016, 2019
cPanle / WHM Licenses
Plesk Obsidian
---
Ar Dedicated Servers For Large Scale Businesses
If the basic hosting on your high-traffic platform expands out, a dedicated adaption would give the site the ability to operate easily, efficiently, and without interruption. Suspension periods mean a lack of revenue on eCommerce and online sales. Our platform guarantees your online presence across time to cover your sales with high volume. That's why we are managing high-quality hosting services in Argentina at a reasonable cost. In the configuration process, you can customize your new server's hardware and software completely. 100% of device capable features are supported by our Windows and Linux frameworks. Xeon Quad-Core, Xeon Hexa Core, and Xeon Octa Core servers are available for the organization in Windows and Linux on the cheapest contracts. No one can misuse your resources and administrative / root access to your OS provides you total control over the hardware and device customization. Our key priority is to efficiently run your services. That's why we collaborate with experienced workers technicians in our network.
Buenos Aires based Dedicated Hosting
We offer all sorts of services, including managed and unmanaged services. With your Argentina web hosting, you can get both basic and advanced management services. From us, you can get an extra IP address for your website, and that IP address will be a specific address for each active location. Our devices are based on branded Intel / Xeon processors and you can choose from 2 GB DDR3, 4 GB DDR3, 8 GB DDR3, 32 GB DDR3, 16 GB, and 32 GB for ultra speed and unwavering reliability. The position of the server is in Buenos Aires, Argentina; besides that, at each data center, we have 4 security levels. There is no better way to find the companion between a significant place and reduction of costs than to build a dedicated option. At all times, our management team will provide you with the support you need.
Argentina Dedicated Server's FAQ:
As we are proudly announcing dedicated server from Argentina so it is also our distinction that you can get even a cheaper dedicated machin in the form of VPS, all from Buenos Aires based data center.
---
Any Query?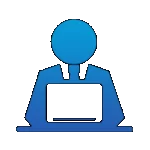 ---