Dedicated Server Saudi Arabia
No doubts, from last 2 decades, Saudi Arabia has been populated as one of big economy and as per recent internal updates, a best place to invest for getting optimized business results with huge benefits. Being a reliable hosting services provider in the world, you can purchase your all kind of Saudi dedicated server needs from us. You will get your machine provisioned through a reliable and Tier III facilitated Data Center, physically located in Capital City. Your precise server, after installation through your desired operating system from one of the flavors of Linux or a specific Windows version, will be provisioned under a default 10 Mbps internet port with high and efficient internet carrier on the back. We only use new and branded hardware to offer your life time experience and no downtime due to hardware failure. If you are expert in managing and securing your machine then it will be convenient for both the parties to proceed with more business but in other case, we are here to help and sort out your most common issues though you can subscribe for paid management at any time.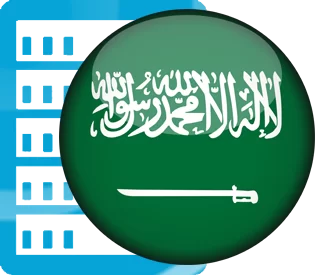 Saudi Server Prices and Plans
Sometime cost does not matter but the priority is a specific reach and gaining more buy competing with the rivals. Actually, here is the same case with this location for acquiring dedicated server due to inflated value of services due to different internal factors. But with us you can select any of below mentioned package for more configuration with a trust of lowest possible market prices and significant quality of service.
Processor
Memory
Storage
Bandwidth/Connectivity
Price
Quad Core Xeon E3-1230 3.2GHz
4GB
1TB SATA II 7200 RPM
1000GB / GigE 5TB

$349

/ Month
Order Now
Dual Quad Core Xeon 5620 2.4GHz
8GB DDR3 ECC 1333
1TB SATA II 7200 RPM
1000GB / GigE 10TB

$549

/ Month
Order Now
Dual Hexa Core Xeon 5645 2.4GHz
8GB DDR3 ECC 1333
1TB SATA II 7200 RPM
1000GB / GigE 20TB

$649

/ Month
Order Now
---
Data Centers in Neighborhood
Everyone always try to explore cheap options, especially when one is to rent something for recurring basis so if you are out of budget for Saudi dedicated servers due to soaring costs yet necessary execution and command can be done only through highest form of hosting then you should search through in vicinity places which can offer your about same amount of latency and even better classification.

Dedicated Hosting Pakistan

UAE Dedicated Hosting
Saudi Arabia VPS Hosting
Being the best advisor, we only recommend to purchase a full fledge dedicated server to those who are in intense desire of it otherwise the best accepted solution is to secure your slot under the same territory through other format of dedicated hosting type which are very much near to the standard prices. It will give you more scattered means for a devoted use of hosting services but in comparatively 75% lesser charges.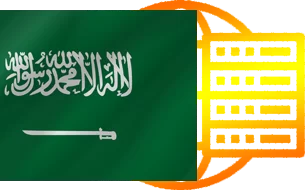 Highly Flexible
Choose from pre-constructed setups and make your own, all from hard disks, bandwidth and memory to the program and operating system you want to get installed, a distinction with variety of components which can be customized during order processing up to the point of satisfaction.
Network & Connectivity
We have a different multi-layer data connection available that will provide you a redundant framework with dedicated machines. You will not face any data transformation trouble because of adopted ways of networking. All services are up to date with top KSA network capabilities.
Stable Hardware
With the Cyber Tunnel security architecture and use of encryption algorithms you can experience high end secure atmosphere through powerful, new and quality hardware including SuperMicro machines, holding standard units of RAM and connected through advanced networking.
Optional Adornment
With your preferred plan you can enhance your existing package with the latest and upgraded features as per your business nature and structure of accessibility. Despite putting you in effort, we realize that it is always handy to add more riches to the base of hosting despite migrating to a heavy loaded server, that is why we have exhibited about every aspect one can buy to maximize the speed, accessibility and convenience. To lower the rates of basic needs, we have introduced powerful processors but with least amount of ram and costly monthly traffic so that everyone can afford it but on the other side if you think that any of the element is lesser than of your requirements, you can cover at any stage of your working. So despite being over charged pay as you grow.
Machine Upgrades
Available Addons
Additional IPv4
Windows Server 2012, 2016
cPanle / WHM | Plesk Obsidian Licenses
Storage and RAM
Idera Backup
---
Saudi Cheap Dedicated Hosting
Being the center of Earth, a powerful entity in Middle Eastern region and an all-time stable country Saudi Arabia has full potential to process things on high international standards. That is why more and more businesses are considering to develop their relations with locals and to physically involve in its market, they know to have hosting infrastructure from within the country. Here we are open for you to assist you for your specific visibility from Riyadh, Saudi based IP. We work to help our customers develop their dedicated servers in Saudi Arabia with their current needs. The new developments in Saudi Arabia for the networking industry are tracked. Our business aims to completely alter the public image of our industry and to strengthen our customer trust. We are extremely productive and user-friendly and are committed to super-fast hard disks on our new engine. With Riyadh based datacenters you can fully rely on us for better results. Our data center is designed with alternate service providers, productive server features and plenty of necessary elements.
Top Dedicated Server Provider in Riyadh
Saudi Government has a heavy check and balance on internet so it has strict laws as well which are absolutely in favor of both provider and customers. With us you can feel your data safe and secure because the servers delivered under our data center are totally in compliance with Governmental instruction. Moreover, you will be directly connected through Saudi Telecom Company which will definitely lower your Latency throughout Middle East and especially locally which will give you fastest loading experience. From this location, you will be given all service which will be packed under a redundant Power supply, bandwidth and internet connectivity with automatic failover protection. As of today, security is the biggest concern and to deal with it is as important as to consider other aspects of business. That is why DDoS mitigation will be the part of features with any server you will order.
Why pricing is so high?
Due to costly bandwidth, infrastructure and huge taxes imposed by local Government, at the moment, mentioned prices are the least for this location.
Can i get a custom solution?
Yes, we can make a unique proposal for a machine with specific hardware or networking needs, you can contact us for such quotes.
Do you offer Windows OS too?
Along with all most popular flavors of Linux you are free to order a Windows operating system with any of your desired specification to access your server through remote desktop from anywhere in the world.
Can i up-scale resources?
At the time of order or at any stage of surfing, you can buy additional storage, RAM, IPv4, control panel and much more to give a boost to your running or under deployment machine.
When will my server ready after order?
We do not put you on hold for so long and try to deliver you on top priority basis but maximum time for a welcome email along with credentials could take 24 to 72 hours.
Do you offer any discounts?
If you will contract for 12 years rather than for just one month, we can absolutely give you a month free of cost but for monthly basis contract we have no margins, moreover, unlike other providers, we have included 15% VAT in the price of hosting plan.
---