Dedicated KSA
We are generally seen as a trustworthy Dedicated Server provider in Saudi Arabia. We work to help our customers develop their dedicated servers in Saudi Arabia with their current needs. The new developments in Saudi Arabia for the networking industry are tracked. Our business aims to completely alter the public image of our industry and to strengthen our customer policy. Saudi Arabia is now able to find several cloud hosting options. We are extremely productive and user-friendly and are committed to super fast hard disks on our new engine. With Riyadh based datacenters you can fully rely on us for better results. Our data centers are designed with alternate service providers, Reliable server features, and Windows & Linux OS.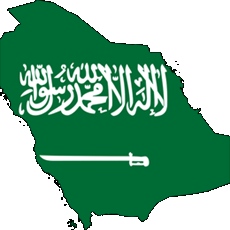 Instant Deployment
Software Adaptability
Help Support
Free Server Migration
Security Layers
Cloud Access
100% SLA
Tier-1 Network
Reliability
Process to buy Dedicated Server
To join our Saudi Arabia and all Arab based community and get the fastest and reliable dedicated features you must follow the few steps Now you can order and choose our best plans with just one click. We have different packages with your preferred choice. We are always available with our support team.
---
We Design best feature plan for our best clients In Saudi Arabia
Get and avail our dedicated servers in Saudi Arabia with the latest functionalities of cost-effective features. you can buy or lease our services as per your needs and your pocket-friendly approaches. We always take care of our Arab customers for the better and fastest services growing in the Arab market. Our Dedicated Database Systems took account of financial needs and problems. We have intelligent systems that always fulfill your requirement and may solve your problem regarding servers. You can freely boost your services with our team that is based on troubleshooting, Configuration, and other servers related problems. We guarantee that you will not face any kind of services issues.
CPU Model
ECC Memory
SSD Storage
Bandwidth
Price
4x 3.2 GHz Intel® Xeon E3 1225
16 GB
2x 128 GB
5 TB

$99

/ Month
Order Now
4x 3.2 GHz Intel® Xeon E3 1225
32 GB
2x 256 GB
10 TB

$149

/ Month
Order Now
4x 3.2 GHz Intel® Xeon E3 1245
32 GB
2x 512 GB
15 TB

$199

/ Month
Order Now
4x 3.6 GHz Intel® Xeon E5 1620
64 GB
4x 512 GB
20 TB

$299

/ Month
Order Now
6x 3.2 GHz Intel® Xeon E5 1650
128 GB
4x 512 GB
30 TB

$399

/ Month
Order Now
6x 3.2 GHz Intel® Xeon E5 1650
256 GB
4x 512 GB
40 TB

$499

/ Month
Order Now
---
High Flexibility
Choose from pre-constructed setups and make your own; all from hard disks, processors and RAM to the program to be downloaded, can be customized during order processing.
100% Cloud Backup
We understand that if the client is operating important applications you cannot afford to go offline. For all of our dedicated servers, we have built a high availability for such circumstances. We guarantee your server will be 100% uptime available for all implications.
Secure Socket
With the Cyber Tunnel security architecture and use of encryption algorithms and keys we have secure solutions to the highest level of classification.
Instant Reboots
If your server stops responding, you can restart it remotely from your control panel immediately; or open a Support Ticket, and within 30 minutes of receiving your application our engineers reboot your server.
Free DDoS Protection
We protect you from free, up to 1,500 Gbps, DDoS attacks 24/7. Also, you can upgrade to 4500 Gbps at any time if you need more than that.
Bandwidth Guarantee
A 100Mbps port is available on our network. Data can be transmitted over your 100Mbps bandwidth for 10 TB a month. No other user will share your bandwidth. The server itself is just like it is dedicated.
Work best with Operating System
You have to right to choose your operating system as per your need and requirement. we have Windows and Linux Os. Furthermore, you will be eligible for getting control panels that will be based on the Operating system. We will provide Cpanel and Plesk interfaces. These interfaces will helpful for you during managing and monitoring your server working performance and daily activity. With both Operating systems you can run your server activities 2x faster.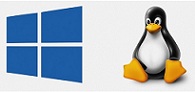 Add-ons Facility
With your preferred plan you can enhance your existing package with the latest and upgrade features of your servers regarding upon your business need and requirement. Our company will boost and upgrade your server's features as same time when you will request. You can attain maximum specifications with minimum pricing.
Web Hosting Upgrades

| Upgrade | Price |
| --- | --- |
| 10 Hosted Domains | $2.50 / Month |
| 25 GB NVMe SSD Storage | $6.00 / Month |
| 200 GB Premium Bandwidth | $8.00 / Month |
| 1 Dedicated IP Address | $3.50 / Month |
---
Frequently Asked Questions:
Q: Where is your server located and where you based on datacenters?
Ans: We are based on Saudi Arabia's capital city of Riyadh. All our servers are based on Riyadh Datacenters.
Q: How you describe security against your servers?
Ans: Our Company is restricted against any kind of security measure. We cannot afford any kind of security vulnerabilities. We design our servers with the latest and updated firewalls and security features.
Q: Which Hosting Control Panels are Available?
Ans: You can get control panel of cPanel and Plesk that is based on Your OS its mean if you will choose Windows OS so we will give you the Plesk panel and if you will choose the Linus so you get cPanel that will helpful for you,
Q: How would I move record to my site?
Ans: You have unlimited access by methods for FTP 24 hours consistently. Everything thought of you as can make and keep up your site pages alone PC and move records to your site at your hands.
Q: Can I sub separate my space and sell it?
Ans: Indeed, we do empower you to make sub-libraries which you can use to offer buddies or clients space as long as it's inside our methodology rules. You can similarly plan additional FTP accounts with compelled access to a specific registry.
Q: What is the distinction between VPS versus Dedicated Hosting? Disarrays about VPS and dedicated?
Ans: VPS is made by taking one monstrous server and dividing it into a few autonomous servers Virtualization layers are then made to guarantee each virtual condition shows up as an independent server. Each "virtual" server can run its very own working framework and applications. A committed server is, by definition, related to a solitary customer. The customer approaches the full scope of assets on the physical server. This incorporates all systems get to, hard drive stockpiling limit, memory, and preparing power. Undertaking level organizations commonly have the most explicit requirements for committed servers. Little to medium-sized organizations are regularly most appropriate for a VPS.
Q: What is the difference between Windows and Linux Hosting ?
Ans: Two sorts of working frameworks are Linux and Windows. Linux is the most generally sent web server working framework. At the point when Linux-based hosting is progressively normal, website specialists envision greater usefulness. In any case, Ubuntu is the favored decision, except if you have sites that need explicit Windows applications.
---
---
Terms and Services
You are not allowed to use our dedicated servers for any kind of illegal use. We are very strict for this harmful uses and utilization, We advised to you must read our terms and conditions before placing an order.