Dedicated Server Saudi Arabia
No doubts, from last 2 decades, Saudi Arabia has been populated as one of big economy and as per recent internal updates, a best place to invest for getting optimized business results with huge benefits. Being a reliable hosting services provider in the world, you can purchase your all kind of Saudi dedicated server needs from us. You will get your machine provisioned through a reliable and Tier III facilitated Data Center, physically located in Capital City. Your precise server, after installation through your desired operating system from one of the flavors of Linux or a specific Windows version, will be provisioned under a default 100 Mbps internet port with high and efficient internet carrier on the back. We only use new and branded hardware to offer your life time experience and no downtime due to hardware failure. If you are expert in managing and securing your machine then it will be convenient for both the parties to proceed with more business but in other case, we are here to help and sort out your most common issues though you can subscribe for paid management at any time.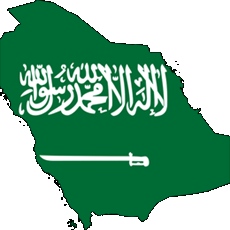 Saudi Server Prices and Plans
Order a Saudi dedicated server with the latest functionalities and cost-effective features. you can buy or lease our services as per your needs and what your pocket allows you. We always take care of our Arab customers for the better and fastest services for growing in the Arab market.
CPU Model
ECC Memory
SSD Storage
Bandwidth
Price
4x 3.2 GHz Intel® Xeon E3 1225
16 GB
2x 128 GB
5 TB

$99

/ Month
Order Now
4x 3.2 GHz Intel® Xeon E3 1225
32 GB
2x 256 GB
10 TB

$149

/ Month
Order Now
4x 3.2 GHz Intel® Xeon E3 1245
32 GB
2x 512 GB
15 TB

$199

/ Month
Order Now
4x 3.6 GHz Intel® Xeon E5 1620
64 GB
4x 512 GB
20 TB

$299

/ Month
Order Now
6x 3.2 GHz Intel® Xeon E5 1650
128 GB
4x 512 GB
30 TB

$399

/ Month
Order Now
6x 3.2 GHz Intel® Xeon E5 1650
256 GB
4x 512 GB
40 TB

$499

/ Month
Order Now
---
High Flexibility
Choose from pre-constructed setups and make your own; all from hard disks, processors and RAM to the program to be downloaded, can be customized during order processing.
Network & Connectivity
We have a different multi-layer data connection available that will provide you a redundant framework with dedicated machines. You will not face any trouble because of our data connectivity. All services are up to date with the KSA network industry.
Secure Socket
With the Cyber Tunnel security architecture and use of encryption algorithms and keys we have secure solutions to the highest level of classification.
Add-ons Facility
With your preferred plan you can enhance your existing package with the latest and upgrade features of your servers regarding upon your business need and requirement. Our company will boost and upgrade your server's features as same time when you will request. You can attain maximum specifications with minimum pricing.
Web Hosting Upgrades

| Upgrade | Price |
| --- | --- |
| 10 Hosted Domains | $2.50 / Month |
| 25 GB NVMe SSD Storage | $6.00 / Month |
| 200 GB Premium Bandwidth | $8.00 / Month |
| 1 Dedicated IP Address | $3.50 / Month |
---
Dedicated Server with Pure Saudi IP
Being the center of Earth, a powerful entity in Middle Eastern region and an all-time stable country Saudi Arabia has full potential to process things on high international standards. That is why more and more businesses are considering to develop their relations with locals and to physically involve in its market, they know to have hosting infrastructure from within the country. Here we are open for you to assist you for your specific visibility from Riyadh, Saudi based IP. We work to help our customers develop their dedicated servers in Saudi Arabia with their current needs. The new developments in Saudi Arabia for the networking industry are tracked. Our business aims to completely alter the public image of our industry and to strengthen our customer trust. We are extremely productive and user-friendly and are committed to super fast hard disks on our new engine. With Riyadh based datacenters you can fully rely on us for better results. Our data center is designed with alternate service providers, productive server features and plenty of necessary elements.
Location Riyadh, Saudi Arabia
Saudi Government has a heavy check and balance on internet so it has strict laws as well which are absolutely in favor of both provider and customers. With us you can feel your data safe and secure because the servers delivered under our data center are totally in compliance with Governmental instruction. Moreover, you will be directly connected through Saudi Telecom Company which will definitely lower your Latency throughout Middle East and especially locally which will give you fastest loading experience. From this location, you will be given all service which will be packed under a redundant Power supply, bandwidth and internet connectivity with automatic failover protection. As of today, security is the biggest concern and to deal with it is as important as to consider other aspects of business. That is why DDoS mitigation will be the part of features with any server you will order.
Frequently Asked Questions:
Q: Where is your server located and where you based on datacenters?
Ans: We are based on Saudi Arabia's capital city of Riyadh. All our servers are based on Riyadh Datacenters.
Q: How you describe security against your servers?
Ans: Our Company is restricted against any kind of security measure. We cannot afford any kind of security vulnerabilities. We design our servers with the latest and updated firewalls and security features.
Q: Which Hosting Control Panels are Available?
Ans: You can get control panel of cPanel and Plesk that is based on Your OS its mean if you will choose Windows OS so we will give you the Plesk panel and if you will choose the Linus so you get cPanel that will helpful for you,
Q: How would I move record to my site?
Ans: You have unlimited access by methods for FTP 24 hours consistently. Everything thought of you as can make and keep up your site pages alone PC and move records to your site at your hands.
Q: Can I sub separate my space and sell it?
Ans: Indeed, we do empower you to make sub-libraries which you can use to offer buddies or clients space as long as it's inside our methodology rules. You can similarly plan additional FTP accounts with compelled access to a specific registry.
Q: What is the distinction between VPS versus Dedicated Hosting? Disarrays about VPS and dedicated?
Ans: VPS is made by taking one monstrous server and dividing it into a few autonomous servers Virtualization layers are then made to guarantee each virtual condition shows up as an independent server. Each "virtual" server can run its very own working framework and applications. A committed server is, by definition, related to a solitary customer. The customer approaches the full scope of assets on the physical server. This incorporates all systems get to, hard drive stockpiling limit, memory, and preparing power. Undertaking level organizations commonly have the most explicit requirements for committed servers. Little to medium-sized organizations are regularly most appropriate for a VPS.
Q: What is the difference between Windows and Linux Hosting?
Ans: Two sorts of working frameworks are Linux and Windows. Linux is the most generally sent web server working framework. At the point when Linux-based hosting is progressively normal, website specialists envision greater usefulness. In any case, Ubuntu is the favored decision, except if you have sites that need explicit Windows applications.
---
Any Query?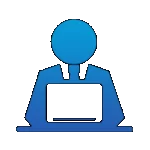 ---