Dedicated Server Russia
Russia is a developed nation with more than 30% of world capital in its economic operation. It has the largest natural gas reserves in the world and is the main exporter. It is also the second-highest oil exporter. The new and fantastic prospects are well structured for all sectors. In this area, all sectors work to produce improved performance and earnings. Web hosting plays a major interest in the market by running multinational website boards to get convenient and enable companies together. Similarly, in this area dedicated servers meet a maximum customer corporation with a data center in Moscow. Their power, performance, and reliability are higher than common hosting or virtual systems. This is a form of internet hosting in which the customer rents a full server that no one else partners with. This is more flexible because organizations are fully controlled over the equipment, including operating systems, hardware, and so on. It gives you a dedicated IP address, complete domain use control, and program installation with admin (root) server access. This may be used in a variety of applications, including gaming servers, database management, and high-traffic websites. This is especially useful for firms and people who operating high-speed websites or applications that require the bandwidth, versatility, and consistent performance of devoted services.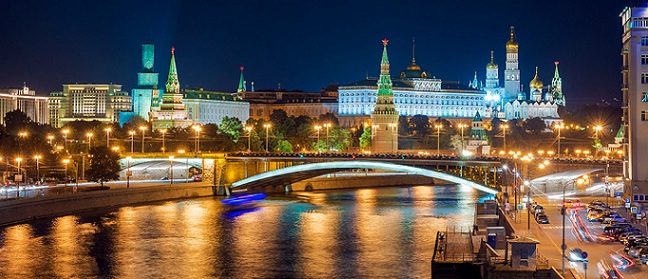 RUSSIA DEDICATED SERVERS PLANS WITH HIGH PERFORMANCE
We deliver the best and most reliable business solutions for a dedicated server in Russia. We make a unique network for hosting the servers in numerous places. Now easily implement your framework on our high performance, fully redundant infrastructure. It provides various advantages including great reliability, safety, and better infrastructure. Our services are supported by bundles of managed support services. Each package comes for all Russian customers with inexpensive and valuable rates.
CPU Model
ECC Memory
SSD Storage
Bandwidth
Price
4x 3.2 GHz Intel® Xeon E3 1225
16 GB
2x 128 GB
5 TB

$99

/ Month
Order Now
4x 3.2 GHz Intel® Xeon E3 1225
32 GB
2x 256 GB
10 TB

$149

/ Month
Order Now
4x 3.2 GHz Intel® Xeon E3 1245
32 GB
2x 512 GB
15 TB

$199

/ Month
Order Now
4x 3.6 GHz Intel® Xeon E5 1620
64 GB
4x 512 GB
20 TB

$299

/ Month
Order Now
6x 3.2 GHz Intel® Xeon E5 1650
128 GB
4x 512 GB
30 TB

$399

/ Month
Order Now
6x 3.2 GHz Intel® Xeon E5 1650
256 GB
4x 512 GB
40 TB

$499

/ Month
Order Now
---
Instant Activation
Setup is automatic when you set up and buy your package. You can instantly use your machine by getting your server within the same time of payment approval.
Unmetered Bandwidth
We promise to give good hardware and services to our clients that suit and surpass their requirements. All our dedicated hosting plans in Russia have integrated functions with unrestricted storage and bandwidth.
Security Monitoring
We assist our clients in defending their information and website from robbers. Firstly, by downloading SSL certificates, we help to set up security against DDoS and turn to the Proxy server for data encryption.
Redundant Network
We will prepare the server optimally and set up the web environment. We have secure network links to the Internet that easily deliver results. We have over 2Tbps of the network to sell, sponsored by many Internet Exchanges.
Custom Support
Our technical support is always ready to support our customers. Via engineering we have a specialist IT team available to provide communication solutions. A highly qualified technical support team is always on the lookout for any challenge.
High Flexibility
Choose from the pre-built setups or make your own: from hard disk, processor & RAM, to installation software you can configure everything during order processing.
Reliable Additions
For potential rivalry, your business growth is required. Your server increasingly needs all the new and sophisticated functionality. With high and infinite adding, you can expand your existence. This Addon allows you to change extremely useful adaptability for external plugins, scripts, RAM, storage, etc. "VpsandServer" enables you to order certain special "add" profiles to add to your hosting kit from your hosting Account. There is a minimum price for more features.
You will receive the best functionalities from our dedicated products in accordance with our add-ons program. With minimum pricing you can reach full requirements.
Web Hosting Upgrades

| Upgrade | Price |
| --- | --- |
| 10 Hosted Domains | $2.50 / Month |
| 25 GB NVMe SSD Storage | $6.00 / Month |
| 200 GB Premium Bandwidth | $8.00 / Month |
| 1 Dedicated IP Address | $3.50 / Month |
---
Best Hardware Servers With Moscoe Datacenter
We guarantee and sell secure and efficient hardware and fast connectivity for low cost dedicated servers in Russia. Both Linux and Windows Russian based frameworks are available to fulfill your web requirements. Fast speeds and maximum hardware resources are specifically designed for the activities and we guarantee your server output without shared processing power, Processor, and memory. Whatever your needs are, now you can rely on us to have a world-class experience, Take advantage of minimum deployment time, 100% SLA, Free Configuration Help, 24/7 Technological assistance, Hardware substitution, Full Root Connectivity, 1 GBps Uplink port, Premium bandwidth, and more. Our data centers in Moscow are secured for optimum protection with strong anti-DDoS technologies. They are also supplemented with strong performance and speed upgrades from the latest generation Intel® Xeon® processors. Today, search our exclusive servers! With all our sources, we give fast and reliable system protection. We have the quickest adaptability to sustain a strong interest in the web market. We always have experienced engineering staff to defend and eliminate server-related problems.
FAQ,s
Q: What is Dedicated hosting?
Ans: This choice is internet hosting where one company client has a physical computer or server). The consumer manages the system entirely so that it can be configured for its specific specifications like efficiency and protection.
Q: What control panel do you offer?
Ans: We have top Premium Control Panels and Open Source Control Panels are available. As additional products when buying a Russian server, we deliver Panels like cPanel, DirectAdmin, and Plesk.
Q: Do you provide Ddos protection?
Ans: All of our dedicated servers include Standard DDOS Protection to protect your work against DDOS attacks.
---
Any Query?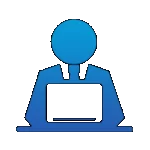 ---