Dedicated Server Brazil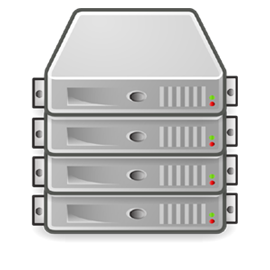 We made a best and reliable system for our all clients in Brazil
Our Dedicated Database Systems took account of financial needs and problems. Through intelligent intelligence, you can constantly boost your business performance. Our list gives you new hosting options and affordable prices with troubleshooting, configuration and more. We have many affordable and reliable options, including new Dedicated products, ready for use under Brazilian requirements.
CPU Model
ECC Memory
SSD Storage
Bandwidth
Price
4x 3.2 GHz Intel® Xeon E3 1225
16 GB
2x 128 GB
5 TB

$99

/ Month
Order Now
4x 3.2 GHz Intel® Xeon E3 1225
32 GB
2x 256 GB
10 TB

$149

/ Month
Order Now
4x 3.2 GHz Intel® Xeon E3 1245
32 GB
2x 512 GB
15 TB

$199

/ Month
Order Now
4x 3.6 GHz Intel® Xeon E5 1620
64 GB
4x 512 GB
20 TB

$299

/ Month
Order Now
6x 3.2 GHz Intel® Xeon E5 1650
128 GB
4x 512 GB
30 TB

$399

/ Month
Order Now
6x 3.2 GHz Intel® Xeon E5 1650
256 GB
4x 512 GB
40 TB

$499

/ Month
Order Now
---
High Degree of Flexibility
Choose from pre-constructed setups and make your own; all from hard disks, processors and RAM to the program to be downloaded, can be customized during order processing.
Brazil Data Center
Tier III Brazil Accredited data centers allow our customers to targeted Brazil's highest web markets. Our network has several redundant links that meet all people in Brazil at the absolute lowest delay.
Secure Socket
With the Cyber Tunnel security architecture and use of encryption algorithms and keys we have secure solutions to the highest level of classification.
Instant Reboots
If your server stops responding, you can restart it remotely from your control panel immediately; or open a Support Ticket, and within 30 minutes of receiving your application our engineers reboot your server.
Free DDoS Protection
We protect you from free, up to 1,500 Gbps, DDoS attacks 24/7. Also, you can upgrade to 4500 Gbps at any time if you need more than that.
Bandwidth Guarantee
A 100Mbps port is available on our network. Data can be transmitted over your 100Mbps bandwidth for 10 TB a month. No other user will share your bandwidth. The server itself is just like it is dedicated.
Addons Facility
In our panel, you could extend facilities, such as licenses for the maintenance of firewall and other networking capabilities. There is a vast range of external plug-ins which you can find on numerous websites and databases. You may boost resources at all levels. We have multiple upgrade plans where you can develop and expand the package to provide upgraded and improved capacity for the future. Our add-on support is available as needed.
Web Hosting Upgrades

| Upgrade | Price |
| --- | --- |
| 10 Hosted Domains | $2.50 / Month |
| 25 GB NVMe SSD Storage | $6.00 / Month |
| 200 GB Premium Bandwidth | $8.00 / Month |
| 1 Dedicated IP Address | $3.50 / Month |
---
Dedicated Servers
Usually, we are seen in Brazil as a reliable Dedicated Server provider. You can upgrade your company with our special servers in Brazil by using your websites with the expert, faultless operation. vpsandserver is an excellent hub providing in-business Dedicated Server Hosts in Brazil that equipped 1GBps unlimited file transfer data for Intel's Xeon Quad-Core processors. Our company is committed to helping our customers with their current needs to improve its dedicated servers in Brazil. We monitor the recent trends for the hosting industry websites in Brazil. Our company's objective is to completely alter our industry's public image and improve our consumer policy. We now have a range of web hosting solutions available to Brazil. We are extremely productive and easy to use and are dedicated to super-high-speed hard drives on our new dedicated machines.
Best Dedicated Hosting Company
With us, you can choose great options for Windows and Linux operating systems. We will give you these servers with high-performance work adaptability. Both servers are ready to use with effective working capacity.
Frequently Asked Questions:
Q: Where is your datacenter located?
Ans: Our data center located in Brasilia. All servers are based on Brazil-based datacenters that are only available for Brazil customers.
Q: Do you offer Ddos Protection?
Ans: Yes, of course, with real-time harmful traffic identification and filtering, we have been continually developing our own advanced DDoS mitigation environment.
Q: How many IP addrresses come with my dedicated plan?
Ans: Each dedicated Brazilian server has an IP address free of charge. With each dedicated server you can buy up to 4 IP addresses and additional IP addresses can be purchased on request.
Q: Can i upgrade my Dedicated resources later?
Ans: Yes, you can upgrade your existing dedicated machine with the new and required hard and software resources.
Q: What is the payment method?
Ans: The most secure and easiest way to pay globally is PayPal so yes you can use that gateway to pay your current invoices or renewals.
---
Any Query?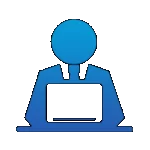 ---