Dedicated Server Brazil
Brazil is the most successful, socially powerful nation in South America, and one of the largest investors in the world. In recent years, it has made significant moves towards growing the production of millions of outcomes. Due to the fast development of this country in major sectors, in recent years the most competitive industries have been the manufacture of iron and steel, vehicle assembly, petroleum manufacturing, chemical production, and technical industry. Every organization now has new adjustment requirements in this field, such as digital media, and the website industry. Dedicated servers have the greatest versatility to configure, customize, and add web specifications in the high-level web industry with ultimate functionality. However, a customer rents an entire server and all its services under this plan. These hosting plans are perfect for big corporations or much increasingly busy websites. Clients are directly managed and can customize the server to fulfill their particular requirements. Also, the price depends on the number of required services including bandwidth, disc capacity, and RAM. Additional costs include the program packages necessary to operate the server for this form of operation. Such applications can provide Windows, cPanel, and other payable software licenses if requested.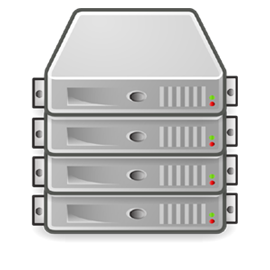 Cheap Brazil Dedicated Hosting Plan
We have many cost-efficient and secure choices, such as new products that are ready for use in compliance with Brazilian requirements. There is no better choice to find the best possible balance between optimizing performance and minimizing costs than a Cheap Dedicated Server from Sao Paulo come. Our list provides you with new hosting solutions and competitive pricing with troubleshooting and setup. Get Sao Paulo data center hosting at a low discount.
CPU Model
ECC Memory
SSD Storage
Bandwidth
Price
4x 3.2 GHz Intel® Xeon E3 1225
16 GB
2x 128 GB
5 TB

$99

/ Month
Order Now
4x 3.2 GHz Intel® Xeon E3 1225
32 GB
2x 256 GB
10 TB

$149

/ Month
Order Now
4x 3.2 GHz Intel® Xeon E3 1245
32 GB
2x 512 GB
15 TB

$199

/ Month
Order Now
4x 3.6 GHz Intel® Xeon E5 1620
64 GB
4x 512 GB
20 TB

$299

/ Month
Order Now
6x 3.2 GHz Intel® Xeon E5 1650
128 GB
4x 512 GB
30 TB

$399

/ Month
Order Now
6x 3.2 GHz Intel® Xeon E5 1650
256 GB
4x 512 GB
40 TB

$499

/ Month
Order Now
---
High Degree of Flexibility
Choose from pre-constructed setups and make your own; all from hard disks, processors and RAM to the program to be downloaded, can be customized during order processing.
Brazil Data Center
Tier III Brazil Accredited data centers allow our customers to targeted Brazil's highest web markets. Our network has several redundant links that meet all people in Brazil at the absolute lowest delay.
Secure Socket
With the Cyber Tunnel security architecture and use of encryption algorithms and keys we have secure solutions to the highest level of classification.
Instant Reboots
If your server stops responding, you can restart it remotely from your control panel immediately; or open a Support Ticket, and within 30 minutes of receiving your application our engineers reboot your server.
Free DDoS Protection
We protect you from free, up to 1,500 Gbps, DDoS attacks 24/7. Also, you can upgrade to 4500 Gbps at any time if you need more than that.
Bandwidth Guarantee
A 100Mbps port is available on our network. Data can be transmitted over your 100Mbps bandwidth for 10 TB a month. No other user will share your bandwidth. The server itself is just like it is dedicated.
Addons Facility
In our panel, you could extend facilities, such as licenses for the maintenance of firewall and other networking capabilities. There is a vast range of external plug-ins which you can find on numerous websites and databases. You may boost resources at all levels. We have multiple upgrade plans where you can develop and expand the package to provide upgraded and improved capacity for the future. Our add-on support is available as needed.
Web Hosting Upgrades

| Upgrade | Price |
| --- | --- |
| 10 Hosted Domains | $2.50 / Month |
| 25 GB NVMe SSD Storage | $6.00 / Month |
| 200 GB Premium Bandwidth | $8.00 / Month |
| 1 Dedicated IP Address | $3.50 / Month |
---
Dedicated Hosting with Sao Paulo, Brazil Data Center
We are proud to announce that our Sao Paulo, Brazil data center delivers high-density and high-availability systems with the highest capacity and reliability. All our offerings come with a port speed of 100 Mbps, 1 Gbps, and 10 Gbps. At port speed, the bandwidth choice for each port can be unmetered or limitless. We count on many operators to provide an internet connection, such as Telefonica, Oi, HighWinds and Level 3, and others. Main routers of the POP use the 100 Gbps port to have a wide spectrum of managed hosting facilities, including collocation and dedicated functions. The goal of our business is to modify the public image of our industry and intensify our customer strategy. We are also supplying Brazil with several web hosting solutions. We will give you these servers with high-performance work adaptability and all they are ready to use with effective working capacity.
Dedicated Servers With Fast Connection To Br
With quick and easy response time, you can now easily deploy your specialist computer. Our customers are allowed to install and upgrade the app. In 2 hours after your payment, your server will normally be ready. With our secure services, you can get cheap services in Brazil that have 1Gbps unlimited data for file transfers using Intel's Xeon Quad-Core processors. In accordance with data, we have created a superior network. All bundles deliver the most recent Xeon CPUs, SSD storage, complete DDoS security, new operating systems for Linux and Windows, cPanel, DirectAdmin, and Plesk panel control options. If you have a problem with hosting and accounts, we have a dedicated support staff and trained engineers 24-hour on-site, who solve it soon.
Frequently Asked Questions:
Q: Where is your datacenter located?
Ans: Our data center located in Sao Paulo. All servers are based on Brazil-based datacenters that are only available for Brazil customers.
Q: Do you offer Ddos Protection?
Ans: Yes, of course, with real-time harmful traffic identification and filtering, we have been continually developing our own advanced DDoS mitigation environment.
Q: How many IP addrresses come with my dedicated plan?
Ans: Each dedicated Brazilian server has an IP address free of charge. With each dedicated server you can buy up to 4 IP addresses and additional IP addresses can be purchased on request.
Q: Can i upgrade my Dedicated resources later?
Ans: Yes, you can upgrade your existing dedicated machine with the new and required hard and software resources.
Q: What is the payment method?
Ans: The most secure and easiest way to pay globally is PayPal so yes you can use that gateway to pay your current invoices or renewals.
---
Any Query?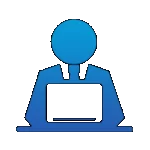 ---