SAME SPECS, MULTIPLE LOCATION VPS SERVERS
Keeping in view the complexity, surfing, management and placement of orders to acquire virtual servers from multiple locations, we have taken steps to made it comfortable for you as now you can select a plan, configure it and choose a location from below given to buy with same specification. All crafted packages are already built on servers from 17 destinations, which means that you can pick any plan and place to start in few clicks.
All Tier III Datacenters
Multiple Internet Carriers
KVM Virtualization
Low Regional Latency
Use for Proxy / VPN
Remote access and root user
NVMe Storage
Intrusion prevention
Linux / Windows (Trial)
| Bulgaria | 146.19.80.3 | Canada | 193.203.203.9 | Czech Republic | 185.53.46.10 | Great Britain | 185.138.164.13 |
| --- | --- | --- | --- | --- | --- | --- | --- |
| Germany | 80.92.204.12 | Hong Kong | 194.156.98.5 | Israel | 194.62.42.25 | Latvia | 45.142.213.19 |
| Moldova | 45.67.229.16 | Netherlands | 193.38.54.15 | Poland | 146.19.170.34 | Romania | 146.19.75.7 |
| Russia | 45.67.230.12 | Slovakia | 45.95.11.32 | Turkey | 62.3.12.4 | Ukraine | 45.137.155.46 |
| USA | 138.124.180.3 | | | | | | |
Competitive Plans and Prices
Apart from our global VPS pages and plans, you can also find some unique earth's parts here to be able to buy virtualization hosting even in most economical and updated price. Moreover, as an advanced approach, we have fine-tuned configuration as well as added excessive amount of resources even in basic plan so that you can enjoy the convenience without less struggle and can maintain your belongings under single provider for optimized experience.
CPU Cores
RAM
RAID10 Storage
Bandwidth
Port
OS
Price
vCore x2
2 GB ECC
30 GB NVMe
Unlimited
1 Gbps

$19

/ Month
Order Now
vCore x2
4 GB ECC
50 GB NVMe
Unlimited
1 Gbps

$31

/ Month
Order Now
vCore x4
6 GB ECC
60 GB NVMe
Unlimited
1 Gbps

$49

/ Month
Order Now
vCore x4
8 GB ECC
80 GB NVMe
Unlimited
1 Gbps

$79

/ Month
Order Now
vCore x6
10 GB ECC
90 GB NVMe
Unlimited
1 Gbps

$109

/ Month
Order Now
vCore x8
12 GB ECC
140 GB NVMe
Unlimited
1 Gbps

$139

/ Month
Order Now
vCore x10
14 GB ECC
160 GB NVMe
Unlimited
1 Gbps

$179

/ Month
Order Now
vCore x16
16 GB ECC
200 GB NVMe
Unlimited
1 Gbps

$229

/ Month
Order Now
---
Buy Secure VPS with Trust
Understanding the fact of security in online surface, we involved ourselves in such practices which allow our customers to surf and transfer their data with 100% uptime. Every datacenter facilitation fact has been taken into account including power backups, cooling system and number of internet services provider on the back to present you with a unique and hi gentry values. Find below some salient features comes with each provisioning.
Full control
We have a widest breadth of control panels, including free ones. Determine the most comfortable for you and manage the server with administrator rights, root for Linux with 22 SSH port and Administrator for Windows.
Virtualization Technique
Our servers are implemented by means of KVM, a technology that completely emulates a single machine: processor, memory, hard disk, network interface and act just like a dedicated server in your hands with devoted access.
Minimal Costs
We have meticulously developed tariffs with an ideal price-quality ratio. In addition, we promise to delight you regularly with pleasant promotions and discounts for above mentioned location so be always with us.
Maximize Accessibility
For a maximal and best performance along with ease of accessing and managing your container, you always need something more than a simple machine. Here we have all commodities and allied services for making a such use of them which includes extra IPv4 in least cost, free hosting management control panels, premium panel licenses and number of trial OS versions. Most of addons like Extra bandwidth and upgraded internet port is not mentioned here because those are already deployed at their full with in default package. All VMs are un-managed so you can order for paid management which will enable you to keep your machine patched, secure and not vulnerable.
Extra Factors
Available Addons
Additional IPv4
Windows Server 2012, 2016, 2019, 10
cPanle / Plesk Obsidian Licenses
ISPmanager / VirtualMin, VestCP, CyberPanel
---
Multi VPS FAQ:
Right now, you can obtain VPS from this page from various destinations and datacenters as below
Bulgaria, Sofia: Telepoint DC
Canada, Toronto: Cologix DC
Czech Republic, Veseli: Host-telecom DC
Great Britain, Coventry: UKServers DC
Germany, Frankfurt: Equinix DC
Hong Kong: Hong Kong Broadband Network DC
Israel, Tel Aviv: Bezeq International DC
Latvia, Riga: VERnet DC
Moldova, Chisinau: Constantin Brancusi DC
Netherlands, Meppel: Serverius DC
Poland, Warsaw: Atman DC
Romania, Craiova: Host23 DC
Russia, Moscow: DataPro DC
Slovakia, Bratislava: Digitalis DC
Turkey, Izmir: Netdirekt DC
Ukraine, Kyiv: Volia DC
USA, NJ, Secaucus: vXchnge NJ-01 DC
Yes, each plan from each available location, we will provision a vps with KVM based virtualization to ensure the best market's practice and security as a high priority.
As we are committed to offer stat of the art services so we assure quality but unfortunately, there would be no refunds once order will be placed and services will be provisioned because of third party involvement.
You are seeing same prices for Windows and Linux OS though Windows License always includes extra cost, it is so because we only offer trial windows licenses that is why we do not charge for them.
Sorry, this is not possible, for every new location, you must have to order separately.
About all most common Linux distributions including CentOS, Debian, Ubuntu, Kali and Windows 2012R2, 2016 and 2019 are available to install.
Usually, it is quite quick from 1-3 hours after confirmation of payment but we commit maximum 24 hours as maximum for delivery of any VM.
---
Any Query?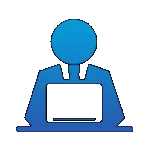 ---