Dedicated Server Hungary
Hungary is a favored destination of foreign investors in the automotive industry. It has a worldwide reputation for international trade. There are many elements of a major industrialized economy and a well-developed supply base. It has a long history as a vast technical sector with a strong research and business base. The IT industry is the biggest exporter of IT services in the globe and one of the most attractive countries in the world. The region is developing its web industry fast with the quickest and most strong alternative. It offers an improved opportunity and dedicated hosting in the IT and network markets. It's a kind of hosting where the user rents a complete server and no one can shares it access. This program ensures 100% machine capacity and accessibility. The software can be built and personalized for your particular requirements. You hold full control and administrative access to the server 24/7. It is suitable for areas with a lot of traffic or sites with system specifications. It also helps to ensure the website has no impact on other customers. It is an ideal choice for large-scale businesses and reseller hosting. The successful datacenter location of the country makes it easier and more efficient to transmit data regionally.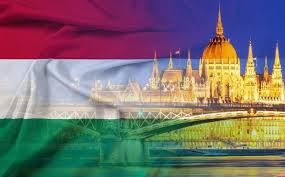 Reliable Hosting Plans With Cheap Price
We give full usability, accuracy, efficiency, and unlimited traffic and server. Choose up to 32 CPU cores and more at a low cost for your heavy demands. You can choose SSD Raid for extreme storage performance. You can get root and administration access, Windows or Linux, 1 Gbps Internet connection, and 24/7 support. We consider many cheap bundles for all the convenience of our customers.
CPU Model
ECC Memory
SSD Storage
Bandwidth
Price
4x 3.2 GHz Intel® Xeon E3 1225
16 GB
2x 128 GB
5 TB

$99

/ Month
Order Now
4x 3.2 GHz Intel® Xeon E3 1225
32 GB
2x 256 GB
10 TB

$149

/ Month
Order Now
4x 3.2 GHz Intel® Xeon E3 1245
32 GB
2x 512 GB
15 TB

$199

/ Month
Order Now
4x 3.6 GHz Intel® Xeon E5 1620
64 GB
4x 512 GB
20 TB

$299

/ Month
Order Now
6x 3.2 GHz Intel® Xeon E5 1650
128 GB
4x 512 GB
30 TB

$399

/ Month
Order Now
6x 3.2 GHz Intel® Xeon E5 1650
256 GB
4x 512 GB
40 TB

$499

/ Month
Order Now
---
Network & Hardware
We have 100% Uptime SLA for hardware and network health, management and maintenance. Furthermore, we will credit 1000% of downtime if you experience downtime due to us or the data center.
Servers backup
You could connect our remote backup value-added services. You could take scheduled off-site backup from our backup service. In 10 GB blocks you can buy space.
Security
Secure, up to 1500 Gbps, they defend you from 24/7, DDoS attacks. However, if you need more than this, you can upgrade up to 4500 Gbps at any moment. By using Cyber tunnel security technologies and using authentication algorithms & keys, we have protected solutions at the highest classification level.
100% Bandwidth
A 100Mbps port is included in our database. 10 TB of data can be transmitted each month over your bandwidth of 100 Mbps. No other user will share your bandwidth. The server itself is so dedicated.
SysAdmin Support
Free services are guaranteed such as OS installation and server migration. In addition, full support for SysAdmin is available on request.
Price Freeze
They will not increase the price you pay during the length of your contract to ensure stability in uncertain times, even if our pricing shifts for new customers.
Addons Feature
You can get the best value from our dedicated products together with our Addons Policy. With minimum pricing, you can achieve maximum specifications.
Web Hosting Upgrades

| Upgrade | Price |
| --- | --- |
| 10 Hosted Domains | $2.50 / Month |
| 25 GB NVMe SSD Storage | $6.00 / Month |
| 200 GB Premium Bandwidth | $8.00 / Month |
| 1 Dedicated IP Address | $3.50 / Month |
---
Reliable Dedicated Hosting HG
Hosting comes in many different ways and all websites have unique specifications. To choose the best host means to balance the web needs. Our secure hosting is among the most popular for our customers and the efficiency of our services is so assured that we give a guarantee of cashback. Our rates are perfectly transparent and secret costs do not apply. Moreover, even though prices change occasionally. We are entirely responsible for its availability and promise an uptime of 99.9 percent. At the same time, you can boost hardware options by preferring SSD storage that uses SSD instead of HDD and is less vulnerable to failure. Our efficient web hosting support provides you with the best option for your budget and web needs, flexible development, security protection, and uptime, and helps customers to make the right choice. For our high-level dedicated servers, you get additional professionally operated facilities at a reasonable price. We have an incredibly motivated team of developers and engineers with broad experience in IT and network technology. We're here to assist you with live chat and email help tickets any step of the way. Regardless of the matter, we are here to assist with your query.
Budapest Best Hosting Company
For Hungary based web administration you may need a specific platform for limitless and extra power results. We are managing such kinds of web services in this country with the powerful and fully secured Budapest based datacenters. All devices are racked on this platform with 100% uptime guarantee services. No harmful result will appear with our hosting account. For meeting and touching the latest IT developments, we used Intel specialized Xeon processors with the power of huge bandwidth boundaries. For every client aspect, we have a screenshot of well-monitored services with the access of cPanel/ WHM and Windows Plesk interfaces. For manipulating remote desktop, we are great to allow you 100% remote access in which you may deal and administrate your machine anywhere anytime. Our platform guarantees your online presence across time to cover your sales with high volume. That's why we are managing high-quality hosting services in Hungary at a reasonable cost. In the configuration process, you can customize your new server's hardware and software completely. 100% of device capable features are supported by our Windows and Linux frameworks.
FAQ,s
Q: What is dedicated hosting?
Ans: This is whole server that is totally allocated to a one single user. No one shared resources can impact on this server resources. All configuration and settings are accessible only for a one client. This is a useful solution for large size enterprises and businesses.
Q: Can i make virtualization and multiple partition ?
Ans: Yes, you may convert it to another storage options and virtual servers. As per storage availability you can make multiple partitions on a single dedicated server.
Q: Where is your datacenter located?
Ans: Our datacenters are located in high secure isolated and Tier-3 Budapest racks. All devices are stored in a high secure infrastructure. No one harmful attack can appear in this framworks. you data will not lost at any time. We guarantee 100% uptime of resource availablity.
---
Any Query?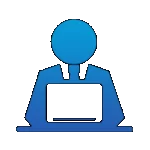 ---